Democratic leaders, Trump agree to $2 trillion infrastructure bill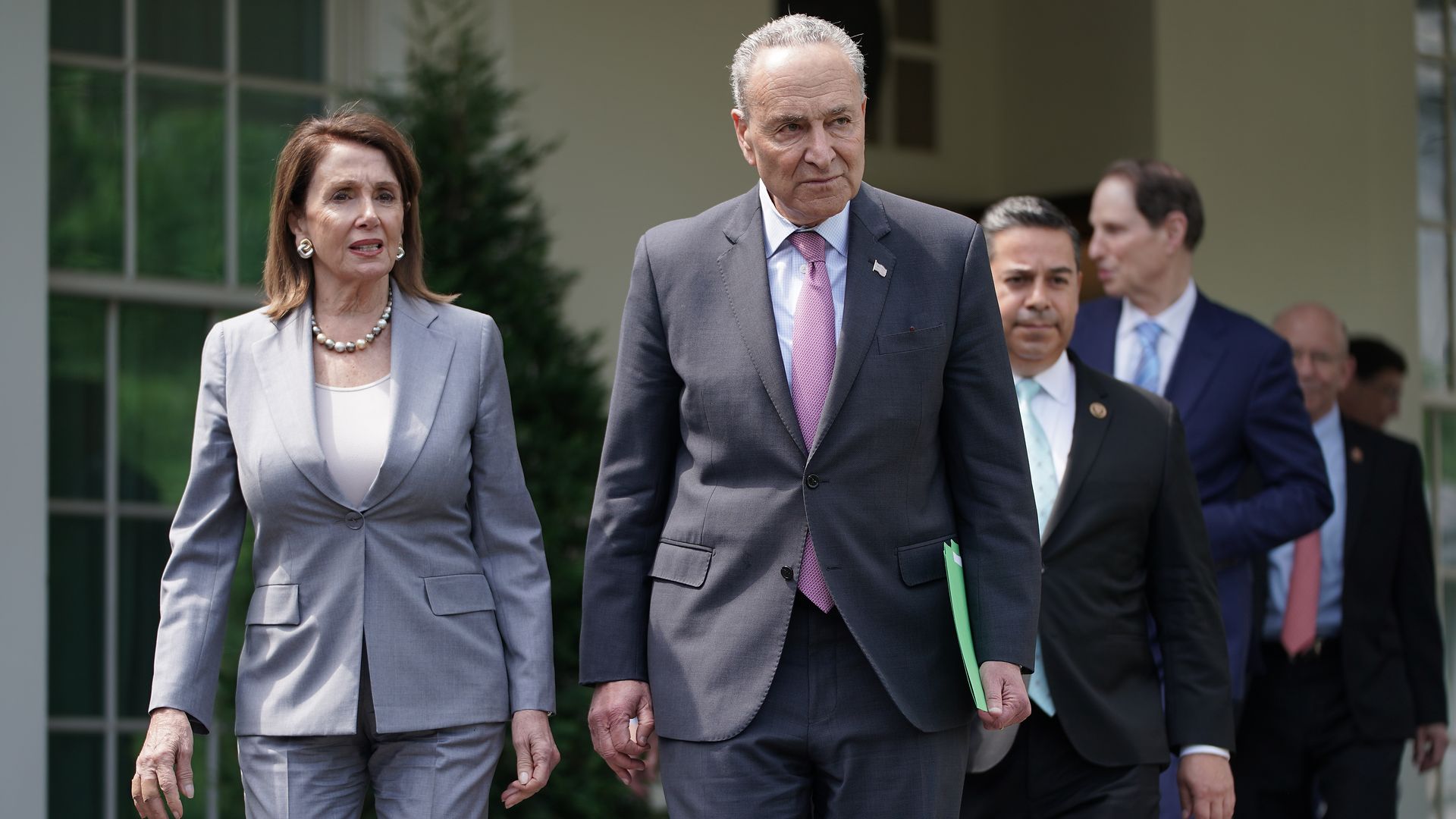 A meeting between Democratic leadership and President Trump on Tuesday ended with high hopes that both parties will be able to pass a budget to overhaul infrastructure slated for $2 trillion.
What to watch: House Speaker Nancy Pelosi and Senate Minority Leader Chuck Schumer plan on meeting with the president again in 3 weeks along with Treasury Secretary Steven Mnuchin to discuss funding specifics. Both parties agreed broadband and clean energy will be included.
What they're saying:
Previously, Trump said he would not work with Democratic leaders while simultaneously being investigated by them. Schumer said there was no mention of the investigations during the meeting. "I believe we can do both at once," he said.
Pelosi: "We're very pleased with the positive attitude toward recognizing the trillions of dollars of need, according to the American Society of Civil Engineers. ... Now we have an opportunity to work together in a bipartisan way. Building infrastructure for America has never been a partisan issue. We hope to go forward in a nonpartisan way for the future."
Go deeper