The Obamas and Netflix reveal details for 7 of their productions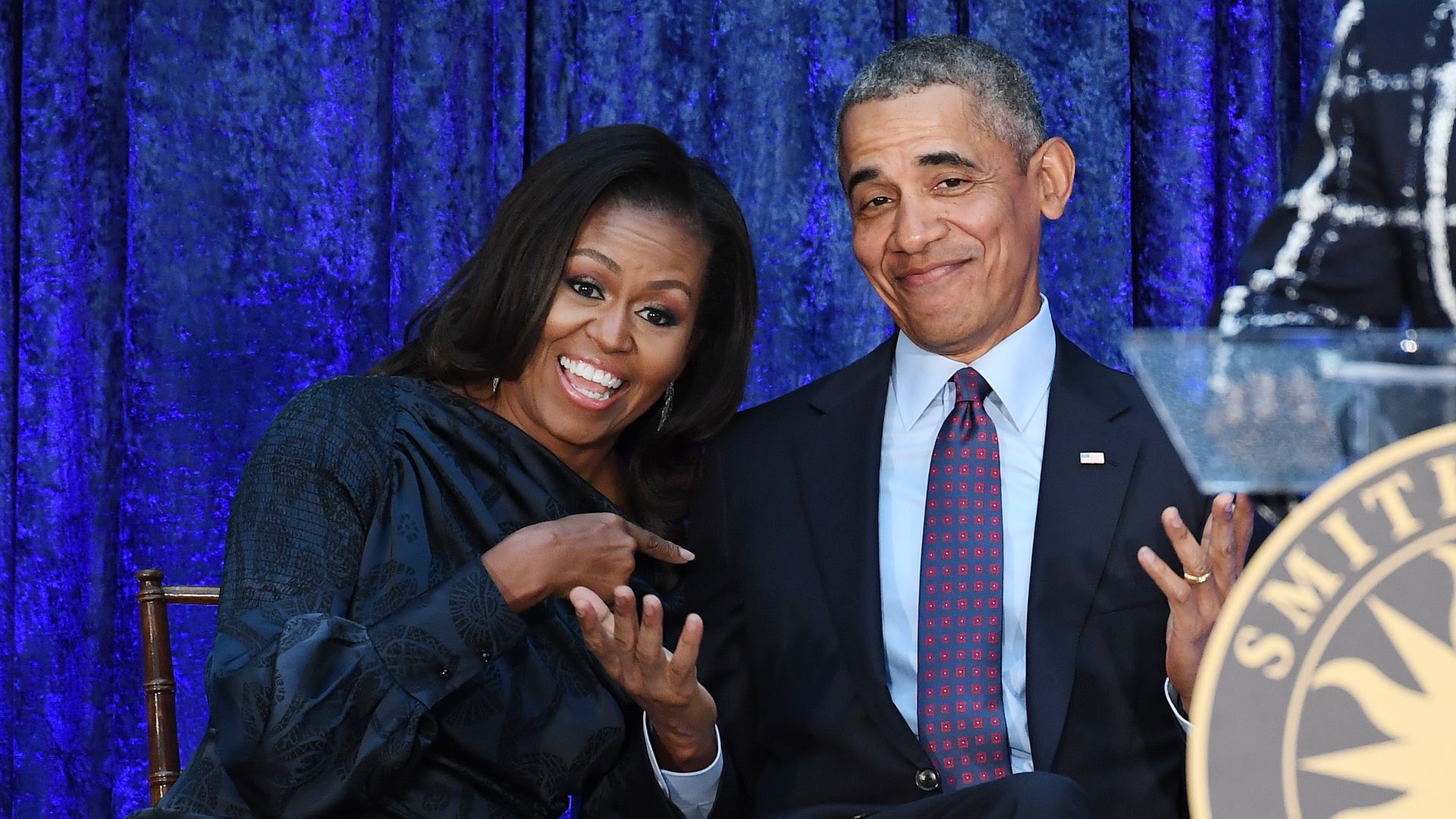 Netflix announced the details of 7 films and shows that will spotlight issues such as race, class, democracy and civil rights, to be released in partnership with Barack and Michelle Obama's production company Higher Ground as a part of a multi-year deal.
Background: The Obamas signed the deal with Netflix in May 2018. They are not focused on producing political work that could inflame tensions with the right, per the New York Times.
The projects:
American Factory: a documentary about a Chinese billionaire who opens a factory at an abandoned General Motors plant in Ohio. This film was directed by Emmy Award winners Steven Bognar and Julia Reichert, and it was acquired straight out of the 2019 Sundance Film Festival.
Bloom: This will be a drama series focusing on the struggles and accomplishments of women of color after World War II in New York City. "Bloom" was written and produced by Academy Award winner Callie Khouri.
A feature film adaptation of author David W. Blight's "Frederick Douglass: Prophet of Freedom." The book won the Pulitzer Prize in history in 2019.
Overlooked: This is a scripted anthology series that will tell the stories of people's deaths that went unreported by the media. It's been adapted from the New York Times' obituary column "Overlooked."
Listen to Your Vegetables & Eat Your Parents: This is a 30-minute preschool series from Jeremy Konner and Erika Thormahlen to tell the stories of how food gets on the table from around the world.
Fifth Risk: This is a nonfiction series based on "The Fifth Risk: Undoing Democracy" from best-selling author Michael Lewis. It will tell the story of people working in the government who receive little recognition.
Crip Camp: This documentary will focus on the stories of disabled teenagers at a summer camp who go on to fight for disability rights. The film is directed by former camper Jim LeBrecht and Nicole Newnham.
Editor's note: This post has been corrected to reflect that Steven Bognar and Julia Reichert are Emmy Award winners (not Academy Award winners), and the 3rd noted project is not yet titled (not named Higher Ground).
Go deeper