China's long march to space superpower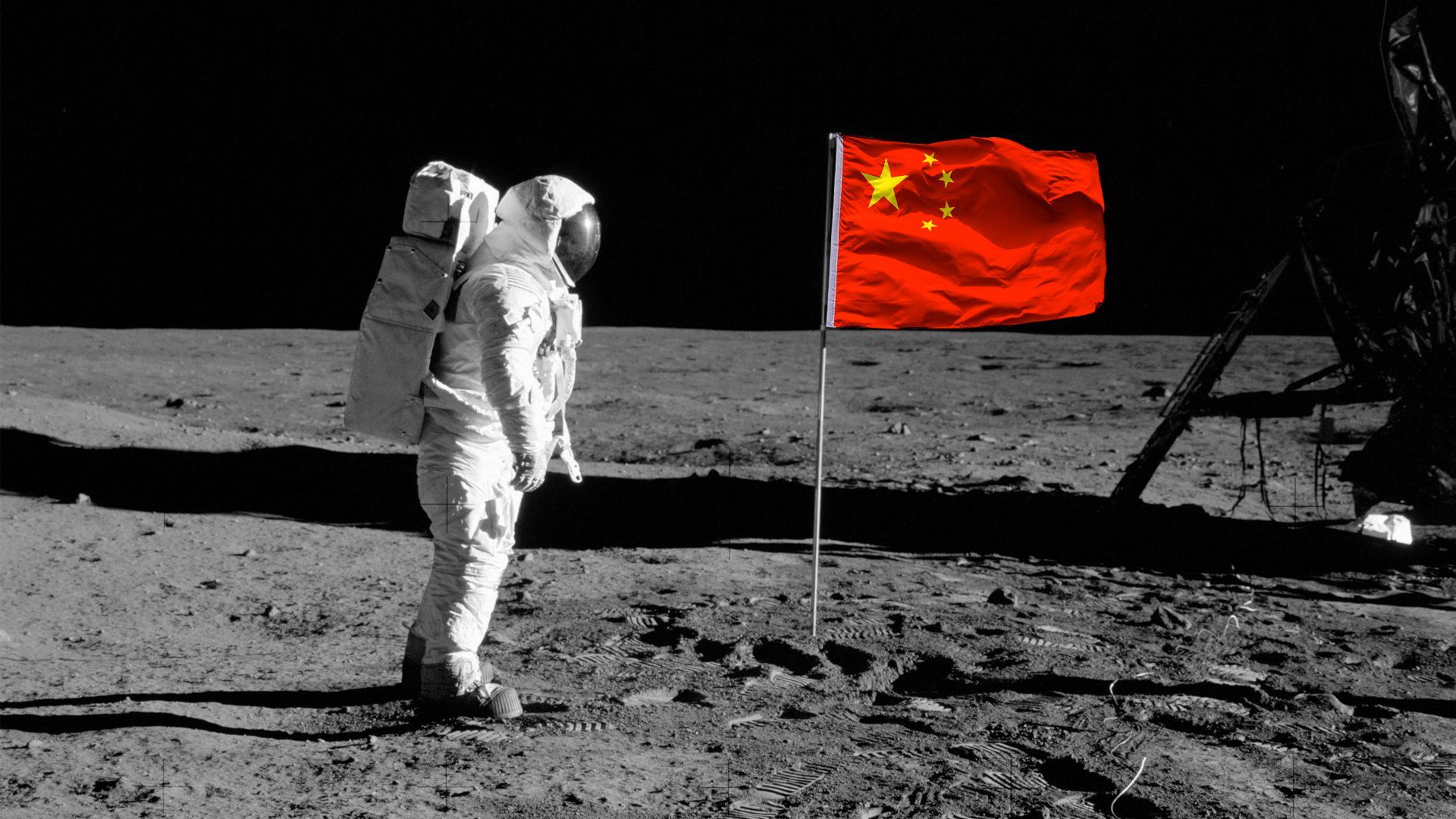 China is pushing deeper into space, but its human spaceflight goals don't directly compete with the U.S.
Why it matters: Much of the dialogue around the U.S. and China's orbital ambitions calls to mind a new space race. Rather, Chinese and U.S. interests — particularly when it comes to human spaceflight — run parallel to one another. If the world's two biggest economies and science and technology leaders were to collaborate, it could open up new avenues for space exploration.
If China is "racing" anyone, it's likely other Asian nations like Japan and India, Dean Cheng, a space analyst focusing on China at the Heritage Foundation, tells Axios.
"Also, any such competition is more along marathon lines than a sprint," he says.
The big picture: The Cold War-era space race between the U.S. and the Soviet Union eventually yielded Russia as one of America's closest allies in orbit. The Chinese government is interested in collaborating internationally, but U.S. law prohibits cooperation with China in this high-tech realm.
What's happening: Analysts tell Axios that China has consistently followed through on its space ambitions, lending credibility to its future goals.
China has publicly maintained that its goals in space are peaceful. However, the nation's military is also working toward shoring up its capabilities in space, driving the U.S. to take stock of its own orbital defenses.
China is developing its anti-satellite systems, according to outside analysts, but it's not clear if they're designed as offensive measures or deterrents.
China's space plans have not been subject to the same political whiplash that NASA's have, which has worked to the country's benefit.
Space development is part of China's overarching desire to develop its own technology and project power. Both civil and military space endeavors are seen as one part of a larger puzzle.
What's next: China's long-term vision for space exploration, however, is murky.
The Chinese plan to construct a space station in orbit by 2022.
Whereas NASA has a clear desire to land humans on Mars in the 2030s, which it says is driving exploration of the Moon, China doesn't have a large, unifying deep space mission in its sights yet.
The closest China seems to have to that kind of mission is a desire to build a moon base on the south pole, according to Xinhua.
"It's not clear that there is an 'ultimate' goal for the Chinese space efforts."
— Dean Cheng, Heritage Foundation
Go deeper