Anti-Semitic assaults doubled in the U.S. in 2018, ADL report finds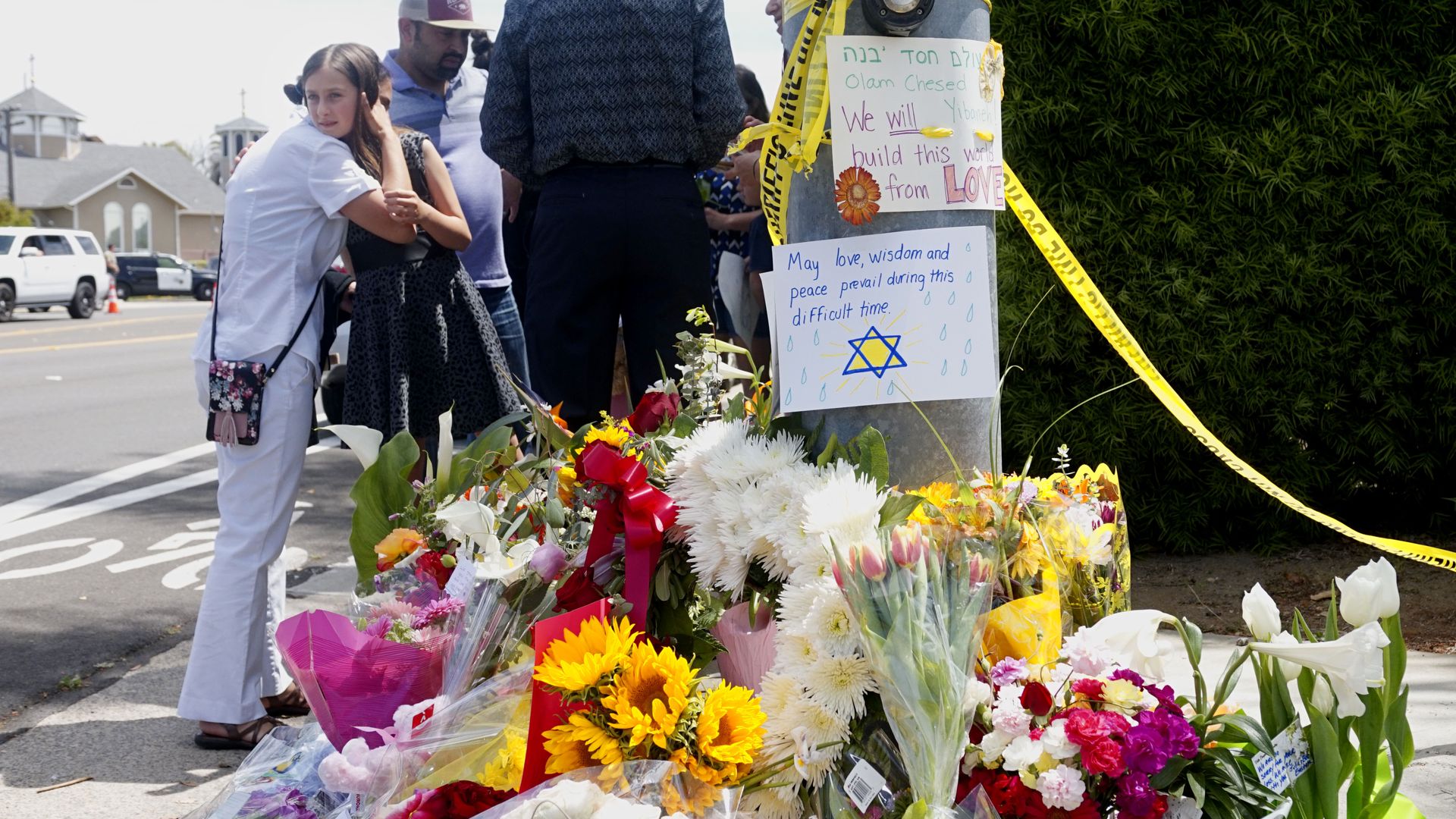 Jewish Americans experienced "near-historic levels of anti-Semitism" in 2018, the Anti-Defamation League said as it issued a report Tuesday showing assaults doubled and the single deadliest attack in the U.S. was recorded against the community.
Details: The ADL's annual Audit of Anti-Semitic incidents "identified 59 people who were victims of anti-Semitic assaults in 2018, up from 21 in 2017." The international Jewish nongovernmental organization said in a statement that 2018 was "marked by the white supremacist shooting spree at a Pittsburgh synagogue, which claimed 11 lives, and punctuated by a dramatic surge in white supremacist propaganda activity nationwide."
We unfortunately saw this trend continue into 2019 with the tragic shooting at the Chabad synagogue in Poway.
— Jonathan Greenblatt, ADL CEO and national director
By the numbers: The report recorded a total of 1,879 attacks against Jewish people and institutions in the U.S. in 2018 — the third-highest year on record since the ADL began tracking such data in the 1970s. Overall attacks that include vandalism and harassment were near record-high levels.
"While the overall number of incidents represents a 5 percent decline from 1,986 incidents reported in 2017, the number of incidents last year remained at near-historic levels — 48 percent higher than the total for 2016 and 99 percent higher than in 2015."
Go deeper