Study finds Uber drivers could earn as little as $5 an hour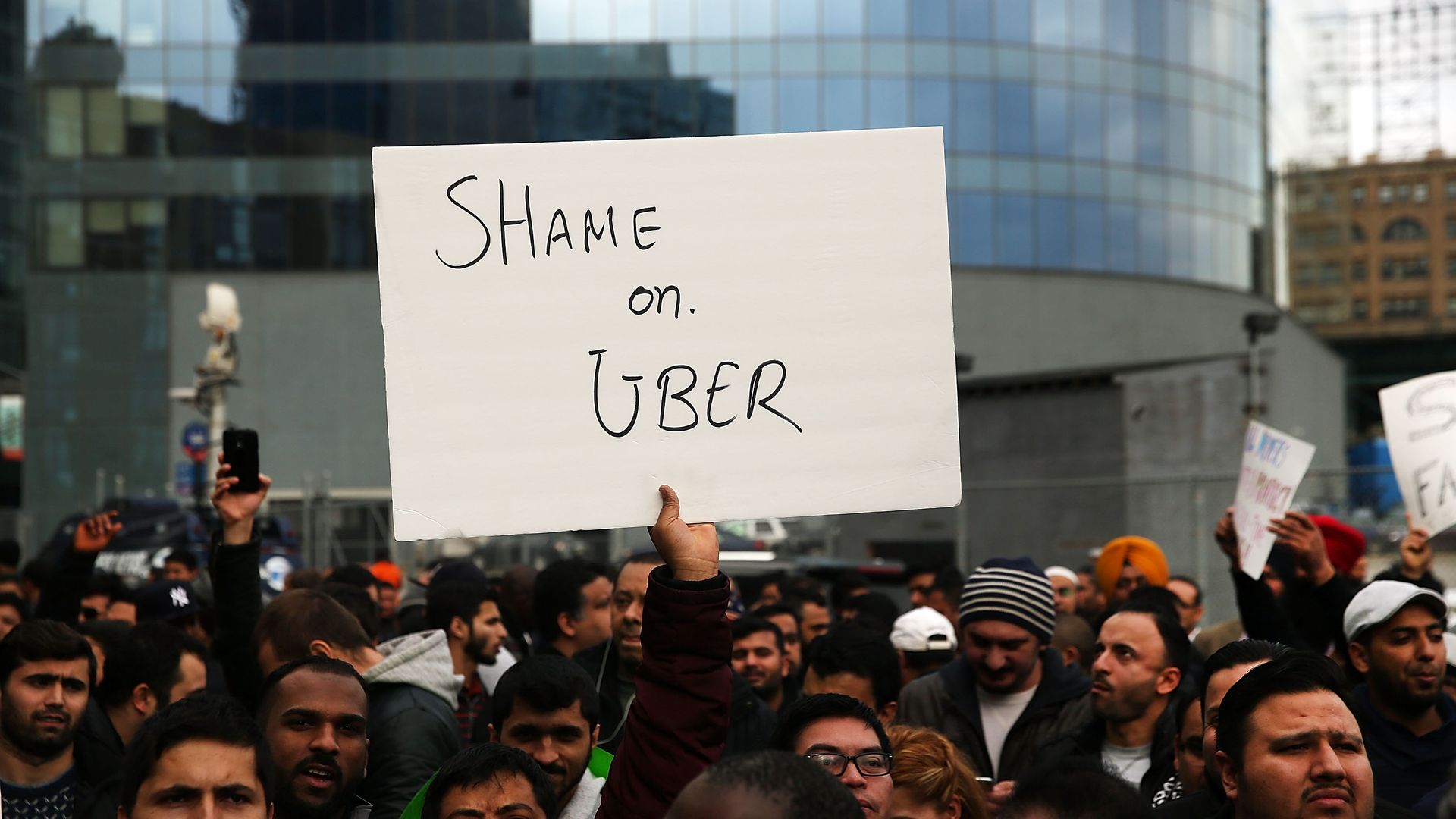 A two-year study of Uber drivers in Washington, D.C. found that Uber's payment system is so difficult to understand that 100% of participants had trouble figuring out how much they were actually earning.
Details: One female driver even calculated that she was making less than $5 an hour after expenses.
Why it matters: The study could put more pressure on Uber to release more detailed data on how it pays drivers and put it in the cross-hairs of legislators.
Researchers reported that 83% of drivers in the study knew what percentage of their fares Uber took, but 38% did not know how Uber determined that amount.
"This varying degree of knowledge about compensation details could have been expected if the majority of drivers in our study were new to the Uber platform. But they were not. Seventy percent of the drivers in this study had worked on the Uber platform for at least seven months," researchers from Georgetown University said in the report.
The report's overall findings were limited to its 40-driver, one-city sample size, but because Uber doesn't provide detailed data on what its drivers earn, it is one of the clearest examples of how the company operates. (The FTC fined Uber $20 million in 2017 for exaggerating how much drivers could earn.)
The study's main conclusions:
Data about the Uber workplace is limited. Regulators and researchers do not have access to basic information about labor conditions.
Uber drivers are encouraged to take on financial risk and debt. 33% of drivers took on debt as a result of their work on the ride-hailing platform.
Uber drivers report challenges to their health and safety. 30% of drivers reported physical assaults or safety concerns.
Despite these challenges, the Uber workplace remained attractive. 50% of drivers would recommend the job to a friend, and 45% of drivers planned to keep working the job for at least 6 more months.
Go deeper: Uber and Lyft drivers plan to strike in LA
Go deeper