U.S. farmer income plummets $11.8 billion as Trump trade war drags on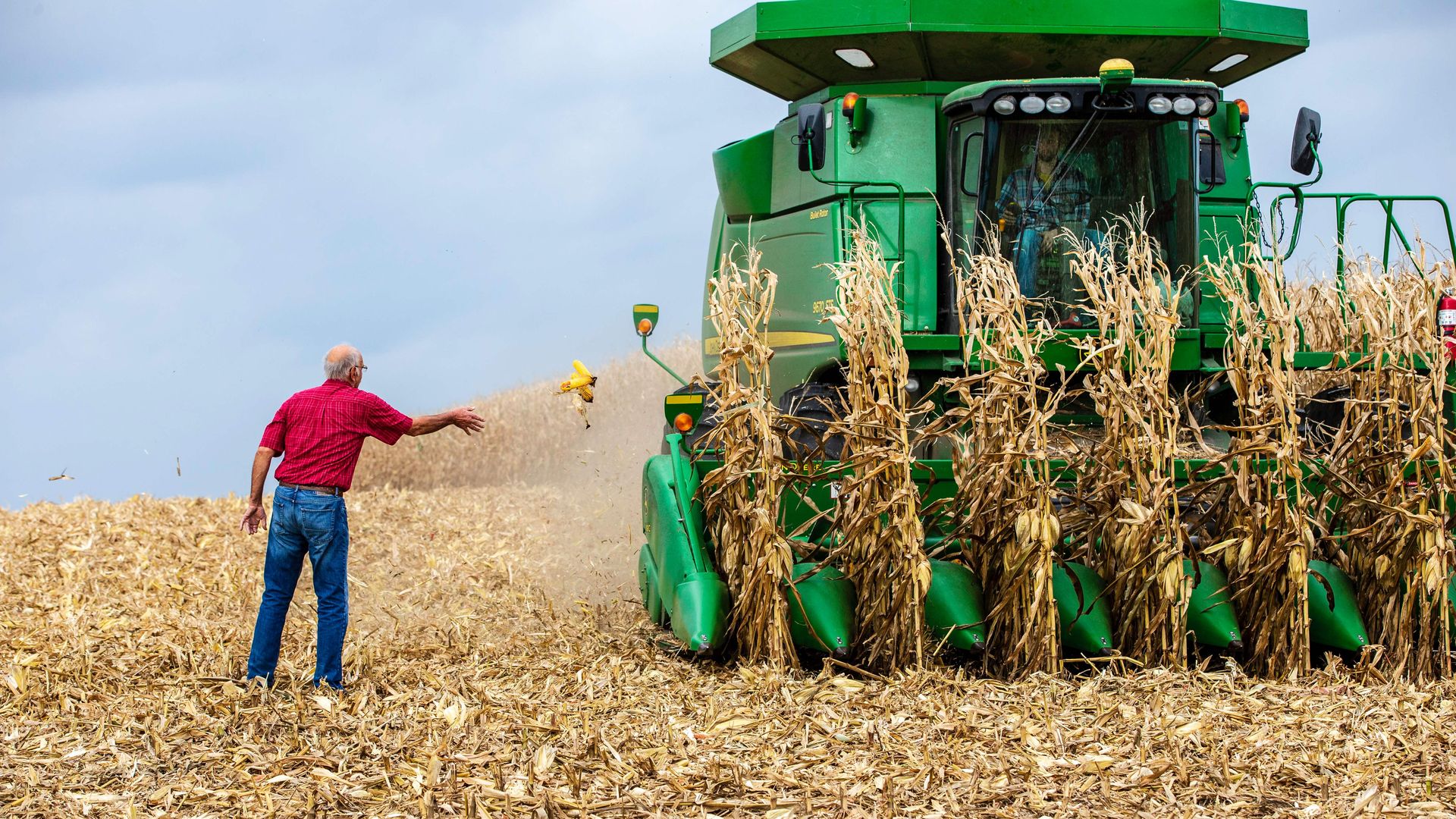 The personal income of farmers in the U.S. declined by an annualized $11.8 billion between January and March, the biggest 1st quarter drop in 3 years, Bloomberg reports, citing Commerce Department data released Monday.
The big picture: The drop is being driven primarily by the fallout from President Trump's trade disputes, a nosedive in commodity prices and record flooding in the Midwest. As a result, farmer bankruptcies in the Midwest have shot up to levels the U.S. hasn't seen for approximately a decade.
Bloomberg reports that the Trump administration's $12 billion subsidy plan to aid farmers who have suffered major losses from the trade war had helped bolster farm income during the previous quarter, but that the one-time subsidies didn't do much in Q1.
White House economic adviser Larry Kudlow said on Monday that he was "cautiously optimistic" about a U.S.-China trade deal and that the administration will know more in about 2 weeks.
Go deeper: America's farmers are living through the worst economic crisis in 30 years
Go deeper