Scoop: High-tech restaurant Eatsa taps former Starbucks exec as CEO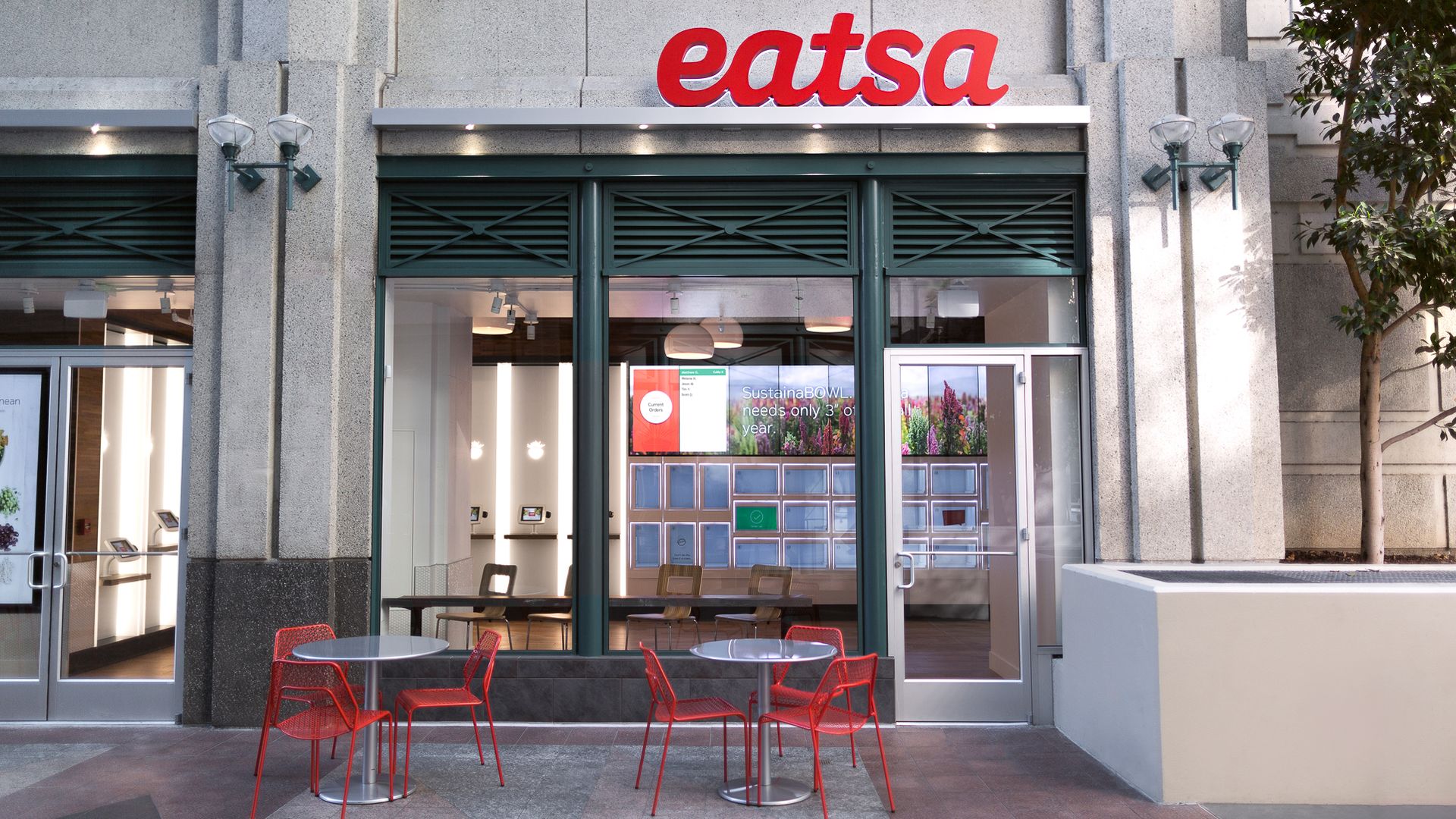 Adam Brotman, formerly president of clothier J. Crew and chief digital officer of Starbucks, has landed a gig as CEO of automated restaurant Eatsa, Axios has learned.
Why it matters: Brotman helped Starbucks pursue a number of efforts to add tech to its business, including mobile payments and ordering. He left J. Crew earlier this month.
History lesson: Eatsa began as a 200s twist on the automat, a cashierless quick-serve restaurant. In 2017, Eatsa closed all but two of its locations and said it would sell its technology to power other restaurants. Later that year, Wow Bao opened a location in Chicago using Eatsa's technology.
The company has since added a couple more partners and introduced new restaurant tech, the latest being a smart shelf that can be used to indicate whose digital order is whose.
Go deeper