Top Republican taps former Trump aide, energy exec for climate committee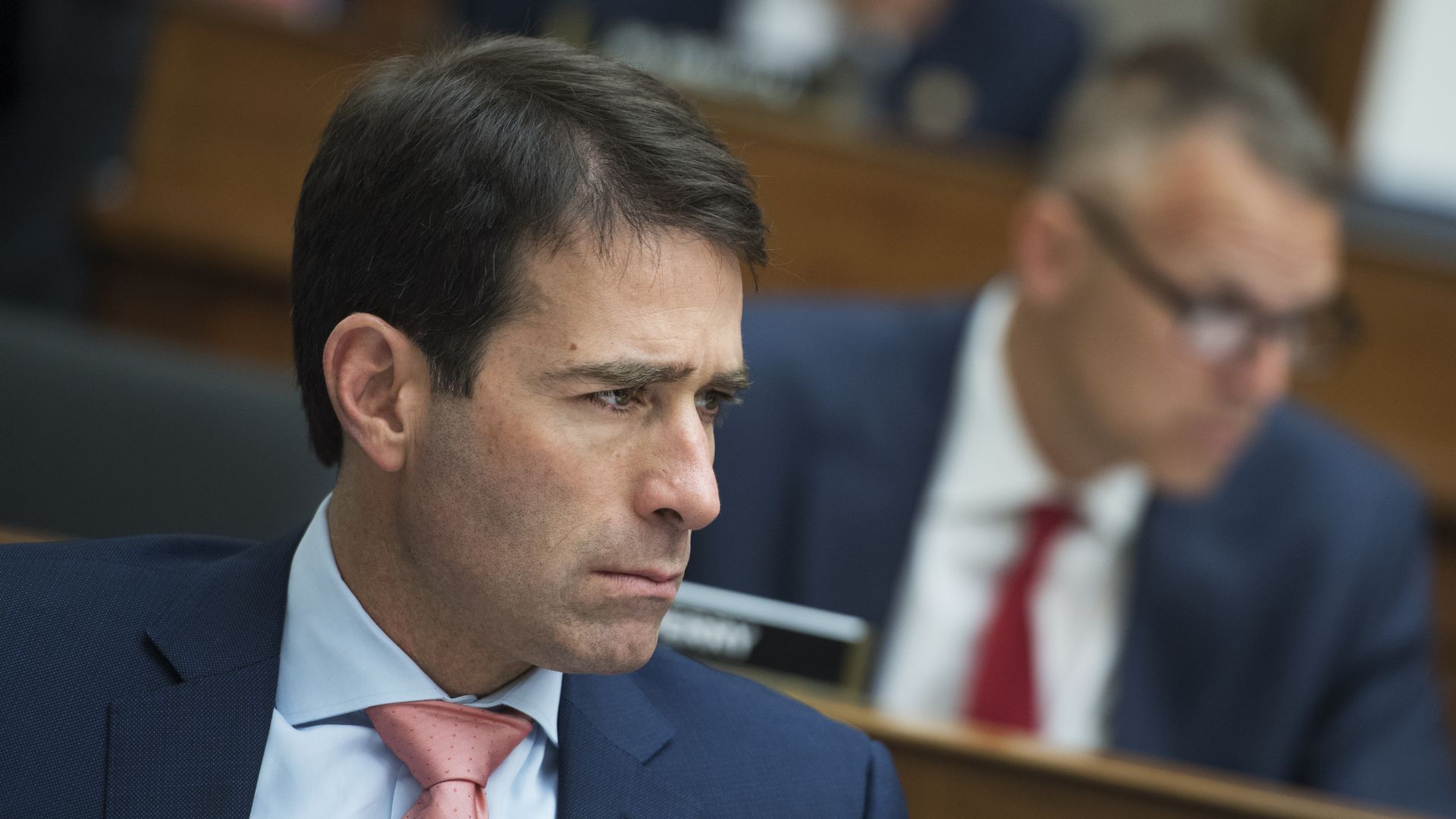 Rep. Garret Graves (R-La.), ranking member on the House Select Committee on the Climate Crisis, is tapping 2 veteran energy and climate officials to lead the GOP's work on the newly established panel, Axios has learned.
Driving the news: George David Banks, President Trump's former international energy and climate adviser, will be chief strategist for Graves. Martin Hall, most recently a senior official at the trade group Business Roundtable and former executive with utility FirstEnergy Corp., will be staff director.
Graves is expected to announce the news imminently. A request to his office wasn't immediately returned.
The big picture: With control of the House, Democrats are seeking to put climate back on the front burner, with the new select committee expected to play a large role. The Green New Deal, pushed by high-profile Rep. Alexandria Ocasio-Cortez (D-N.Y.), is compelling Republicans to acknowledge the issue more while also exposing divisions among Democrats about how aggressive a climate agenda should be.
Background: Banks and Hall both worked on climate and energy issues in the George W. Bush administration.
Since resigning from the White House in February 2018 over reports of past marijuana use, Banks has worn a variety of hats, including at the conservative think tank American Council on Capital Formation and a campaign aiming to limit the influence of big investment funds on shareholder activism issues (especially climate change).
Hall was most recently a senior vice president at the Business Roundtable, having joined that group in 2017 after nearly 10 years at FirstEnergy.
Between the lines: These appointments suggest a genuine effort by Graves to engage on the issue. Both men acknowledge climate change is an issue, while Banks was among the few administration officials who urged Trump to stay in the Paris Climate Agreement (to no avail).
But, but, but: The select committee is unlikely to be anything more than a messaging machine on both sides because it lacks subpoena or legislative power. Graves' work in this area is also unlikely to influence the broader Republican caucus, which remains mostly dismissive of climate change — at least publicly.
Go deeper: Washington's empty messaging fight over the Green New Deal
Go deeper