Poway synagogue shooting: Rabbi speaks out after surviving fatal attack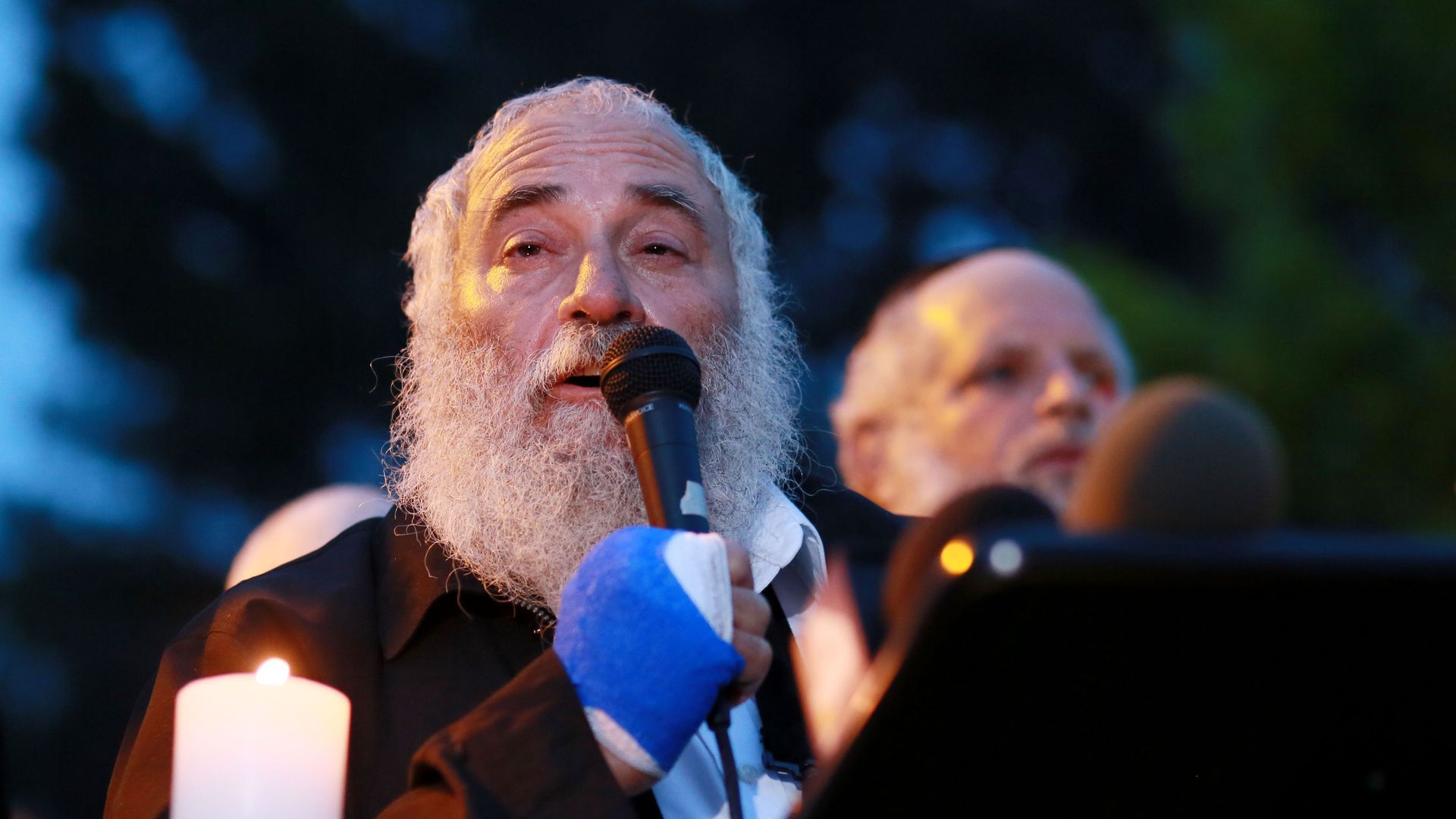 Rabbi Yisroel Goldstein recounted at a news conference Sunday evening the moment he saw the gunman in the fatal Chabad of Poway Synagogue shooting in California a day earlier.
Here is a young man standing with a rifle, pointing right at me. And I look at him. He had sunglasses on. I couldn't see his eyes. I couldn't see his soul. I froze."
Details: Goldstein said he was preparing his sermon Saturday, the last day of Passover, when he encountered Lori Gilbert Kaye in the lobby, who was coming to the service to pray for her late mother. He heard a loud bang when he went to wash his hands and thought she'd fallen. Kaye died of her injuries. Noya Dahan, 8, and her 34-year-old uncle Almog Peretz were wounded in the shooting, authorities said
"Miraculously, the gun jammed and in attendance at the synagogue, there was a Border Patrol off duty. As soon as the gun jammed and as soon as the shooting was going on, he jumped up in pursuit."
— Rabbi Yisroel Goldstein
The big picture: San Diego County Sheriff's Department arrested 19-year-old John Earnest. He was booked into custody on 1 count of first-degree murder and 3 counts of attempted murder, Sheriff Bill Gore said. The FBI is assisting San Diego County police in the investigation.
National security adviser John Bolton told "Fox News Sunday": "It was a hate crime, no doubt about it."
Police praised the heroics of Oscar Stewart, a 51-year-old worshipper who chased after the suspect and caught up to him as he went to drive away, before an off-duty Border Patrol agent reached the vehicle and called for him to move so he could shoot at it. "Stewart risked his life to stop the shooter and saved lives in the process," Gore said.
In spite of the ordeal, Goldstein declared: "We are a Jewish nation that will stand tall! We will not let anyone or anything take us down!"
Go deeper