Judge blocks Trump administration abortion rule, calling it "madness"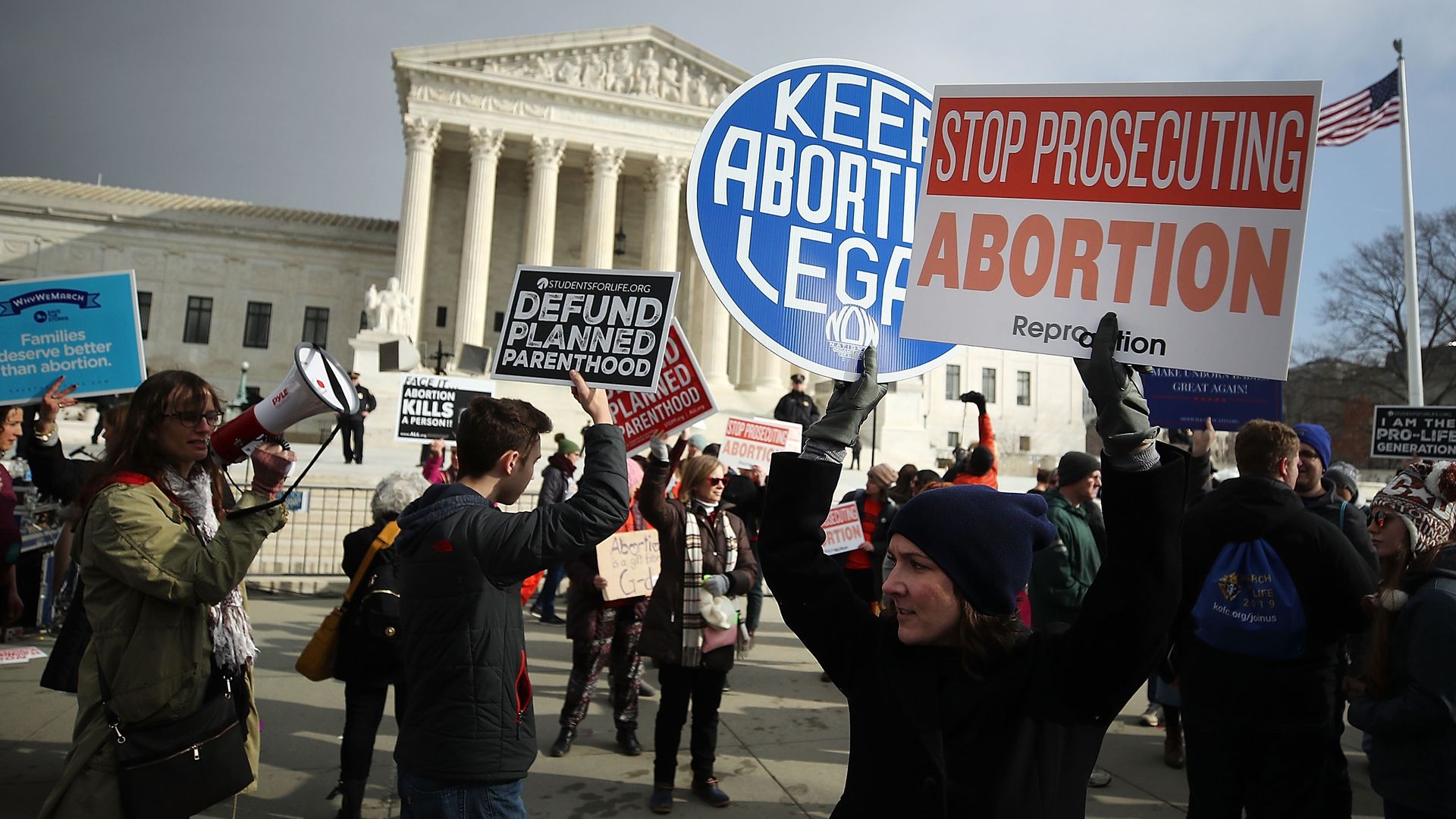 A federal judge in Oregon on Monday issued a national injunction sought by 20 states and the District of Columbia against the Trump's administration's so-called "gag rule", calling the measure seeking to cut off federal funding for providers that offer abortions or abortion referrals "madness."
Details: The Title X overhaul rule, which is also being challenged by Planned Parenthood and the American Medical Association, would have taken effect on May 3. But in striking down the policy, U.S. District Judge Michael J. McShane wrote that it is "a solution in search of a problem." This is the second injunction against the measure after a federal judge in Washington state blocked it on Friday.
"At worst, it is a ham-fisted approach to health policy that recklessly disregards the health outcomes of women, families, and communities. In the guise of 'program integrity,' the Gag Rule prevents doctors from behaving like informed professionals. It prevents counselors from providing comprehensive counseling. It prevents low-income women from making an informed and independent medical decision. ... This is madness."
Go deeper: A surge of restrictive state abortion bans take aim at Roe v. Wade
Go deeper