Biden earns endorsement from nation's largest fire fighters union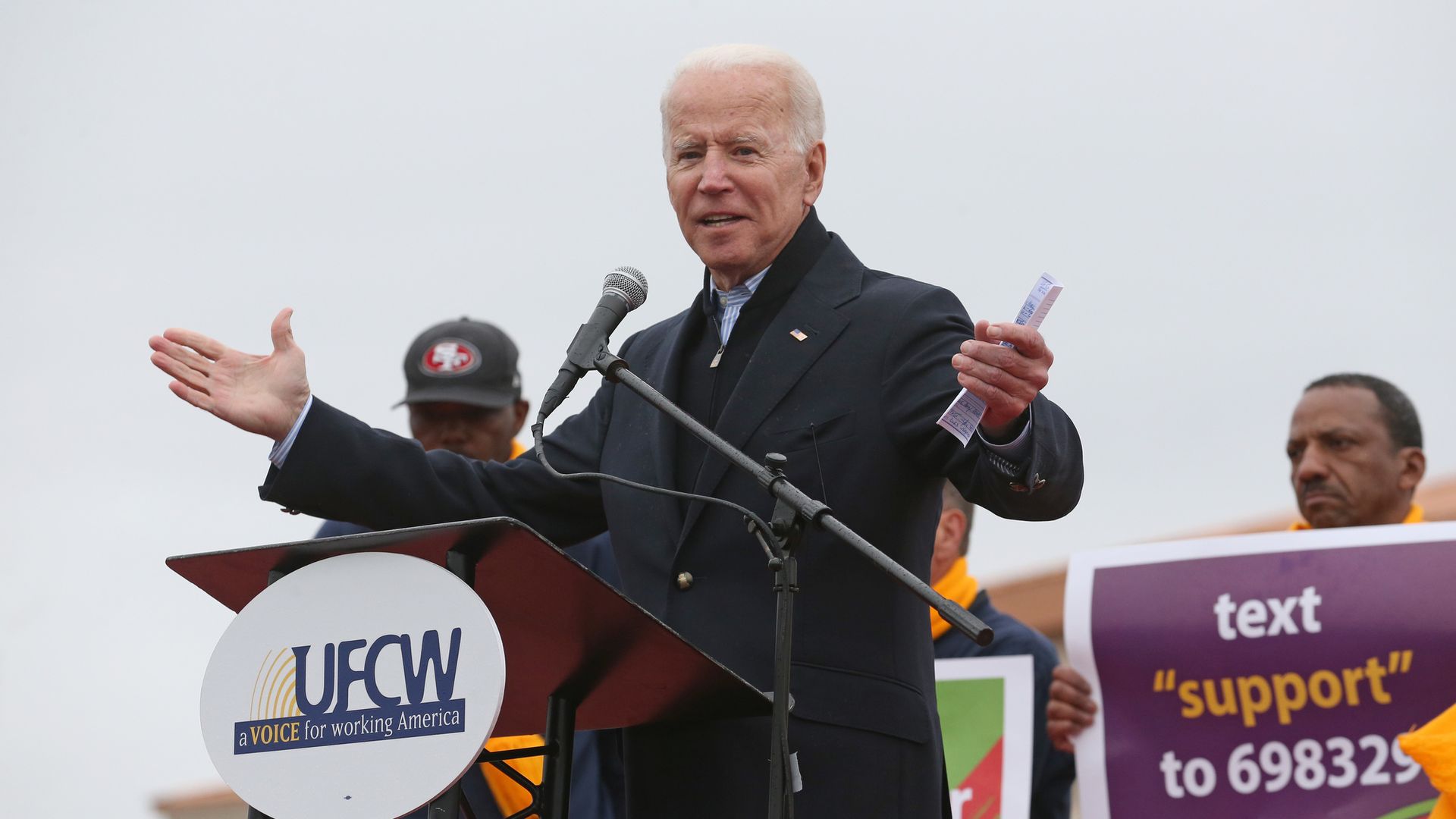 2020 presidential candidate and former Vice President Joe Biden was endorsed by the International Association of Fire Fighters on Monday, thanks to his political history of standing by fire fighters, the union said in a video.
Why it matters: It's the first pledge toward a 2020 Democrat by a major union. The 300,000-member endorsement kickstarts Biden's early campaign initiatives to win over the labor vote. 14.7 million people were unionized in 2018, per a January report from the Bureau of Labor Statistics.
In a pair of tweets on Monday, President Trump slammed the "dues-sucking" leadership of the fire fighters union for its endorsement of Biden.
"I'll never get the support of Dues Crazy union leadership, those people who rip-off their membership with ridiculously high dues, medical and other expenses while being paid a fortune. But the members love Trump. They look at our record economy, tax & reg cuts, military etc. WIN!"
"The Dues Sucking firefighters leadership will always support Democrats, even though the membership wants me. Some things never change!"
In response, Biden tweeted:
"I'm sick of this President badmouthing unions. Labor built the middle class in this country. Minimum wage, overtime pay, the 40-hour week: they exist for all of us because unions fought for those rights. We need a President who honors them and their work."
Go deeper: GM's Lordstown closure and union dispute set to be key 2020 issue for Trump
Go deeper