WashPost: Trump has made over 10,000 false claims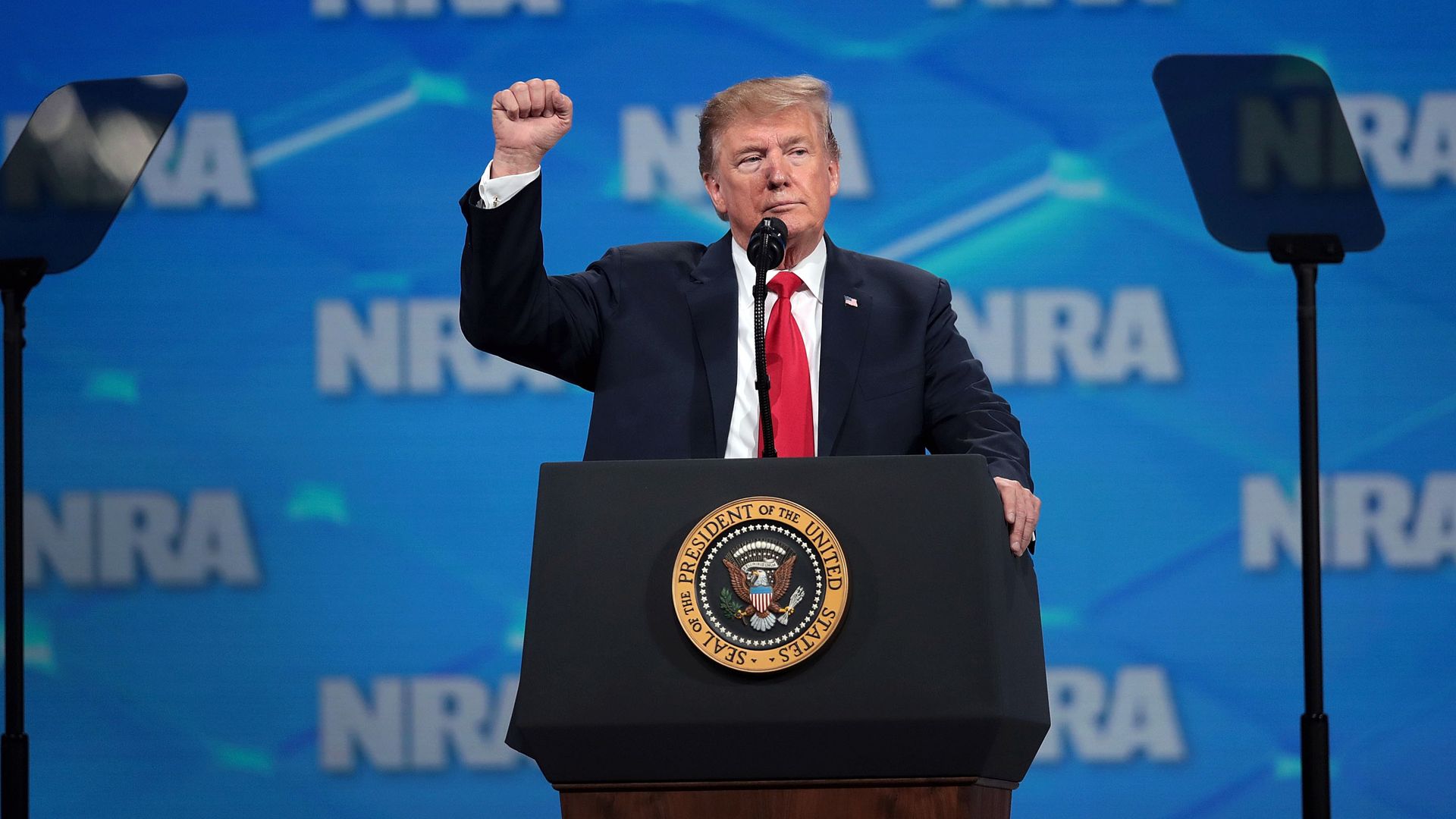 President Trump made 10,111 false or misleading statements over the first 828 days of his presidency, according to a Washington Post analysis.
By the numbers: Over the last seven months, Trump has averaged 23 false claims per day, buoyed by his statements during campaign-style rallies and tweets. The Post found that about 20% of Trump's false claims are on immigration, including the fact that he's falsely claimed 160 times that a wall is being built along the U.S.-Mexico border.
Trump made 171 false claims from April 25 to April 27, which the Post says is more than "any single month in the first five months of his presidency."
Trump's 45-minute phone interview with Fox News' Sean Hannity last week included 45 false claims — one per minute.
22% of Trump's false claims come during the president's campaign-style rallies, and his Saturday rally in Green Bay, Wis. to counter-program the White House Correspondents' Dinner featured 61 false claims.
Go deeper: The evolution of Trump's collusion denials
Go deeper