Reality check: Trump claims he can strike a trade deal with Japan by May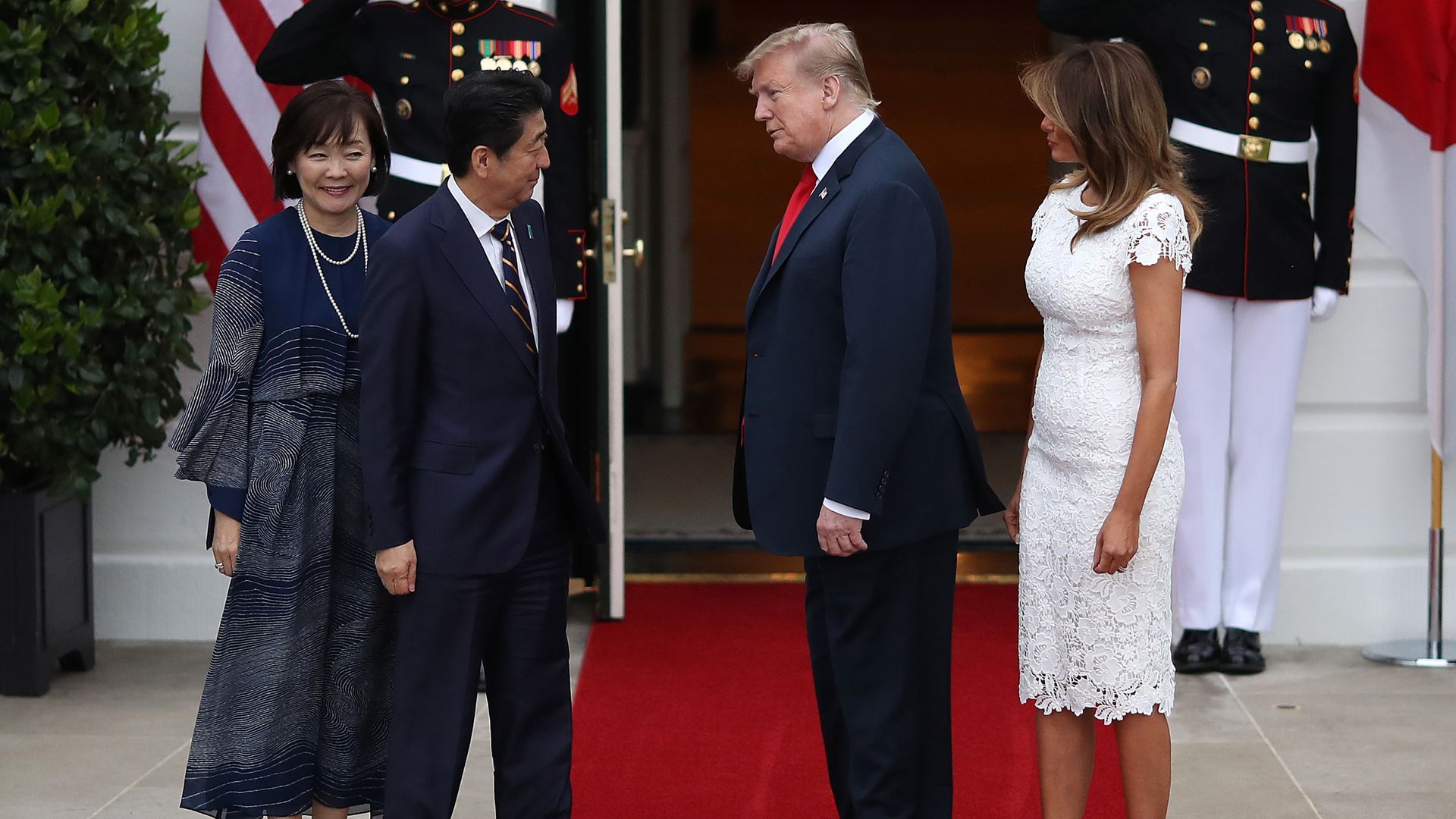 President Trump says he thinks he could strike a bilateral trade deal with Japan by the time he visits Tokyo in May. (Trump made this prediction during a Friday meeting at the White House with Japanese Prime Minister Shinzo Abe.)
Reality check: Multiple sources close to the U.S.-Japanese trade talks tell me this is ridiculous spin. Trump's big demand — that the Japanese drop their massive tariffs on U.S. agricultural products — isn't going to happen anytime soon. They say the two sides haven't even agreed on the scope of these trade talks, let alone crafted serious plans for the timing of a possible deal.
"Japan is hoping the USMCA and China will continue to preoccupy USTR [the U.S. trade representative] and the White House," said a source close to the Japanese negotiating team. (Translation: They have little interest in a bilateral deal; rather, Abe is indulging Trump and playing for time.)
Between the lines: Abe has no political wiggle room to give Trump what he wants on agriculture without getting significant U.S. concessions in return. Japan's farming lobby is far more powerful than America's — it's virtually untouchable.
Abe already stretched himself to make agricultural concessions for the Trans-Pacific Partnership (TPP) trade deal. Trump withdrew the U.S. from the deal, and those benefits have been reallocated to the other TPP countries. He doesn't have much political capital left.
Abe would need to appeal to Japan's legislature to get more farming concessions. Japanese elections are in July, and there's no way he will do anything before then. Even after then, the politics are still very tough.
Go deeper