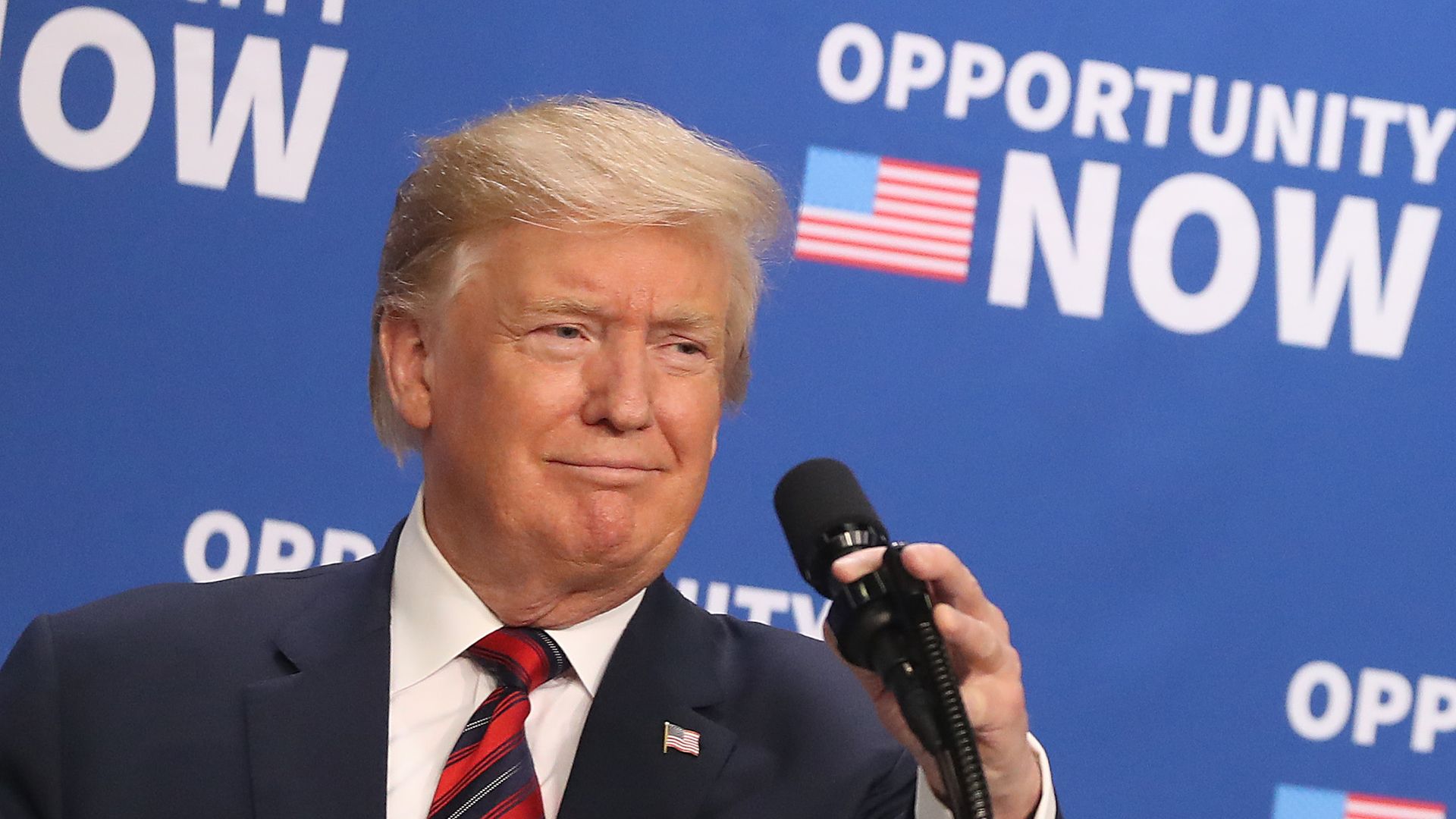 The Trump administration is about to formally give up on a part of the Affordable Care Act that had largely died on its own.
Driving the news: The Office of Personnel Management intends to stop administering the ACA's multi-state insurance plans. Axios reviewed a draft of the notification letter OPM is planning to send to congressional leaders.
How it works: The ACA initially envisioned creating 2 multi-state plans — private insurance policies that would be available through the ACA's insurance exchanges in every state. The goal was to provide guaranteed competition in states that lacked it.
But the policy never got off the ground. By 2017, there was just 1 plan operating in just 1 state: a Blue Cross Blue Shield plan in Arkansas.
OPM will tell Arkansas Blue Cross Blue Shield thanks for its cooperation, but then shutter the multi-state effort, according to the draft letter.
Between the lines: An administration official framed the death of the multi-state plans as a bad omen for "Medicare for All," arguing that it was "a pilot program for the public option, and it's been a dismal failure with even the most liberal states balking on it."
It's true that this policy was designed to do some of the same things a public option would have done, and that it failed.
But it failed, in part, because its insurers never were very enthusiastic about setting up networks of doctors and hospitals across multiple states — which is also a bad omen for the conservative priority of selling insurance across state lines.
The bottom line: "I've always sort of felt like it was well-intentioned but not reflective of the right reality of what's limiting competition," Georgetown University health policy professor Sabrina Corlette told Axios back in 2017.
Go deeper