Socialists win Spain election as far-right party enters parliament for 1st time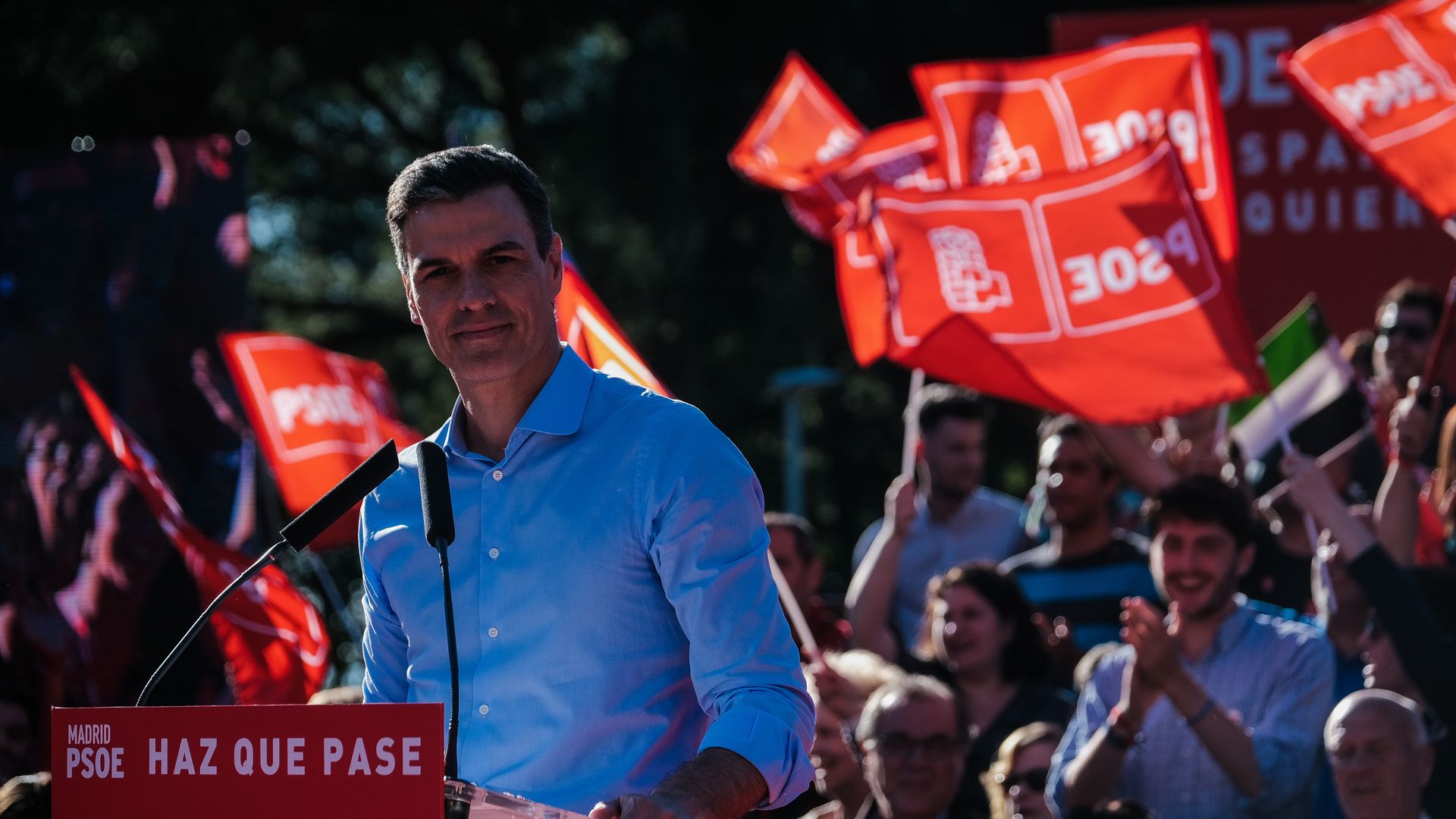 Spain's Socialist party, led by incumbent Prime Minister Pedro Sánchez, is on pace to win 123 out of the 350 seats in parliament after Sunday's snap election — far more than any other party, but not enough to secure a majority without a coalition, Politico Europe reports.
The big picture: It's unclear what Sánchez's path forward will look like. He'll need the support of separatist parties to form a government, but — as Axios' Dave Lawler points out — a dispute with pro-independence parties is what forced him to call the election in the first place. Sunday's election, which reportedly produced the highest voter turnout in Spanish history (75%), also saw far-right Vox pick up enough seats to enter parliament for the first time ever.
Go deeper: The New York Times on everything you need to know about Spain's election
Go deeper