Hate-fueled attacks continue to be accelerated by online platforms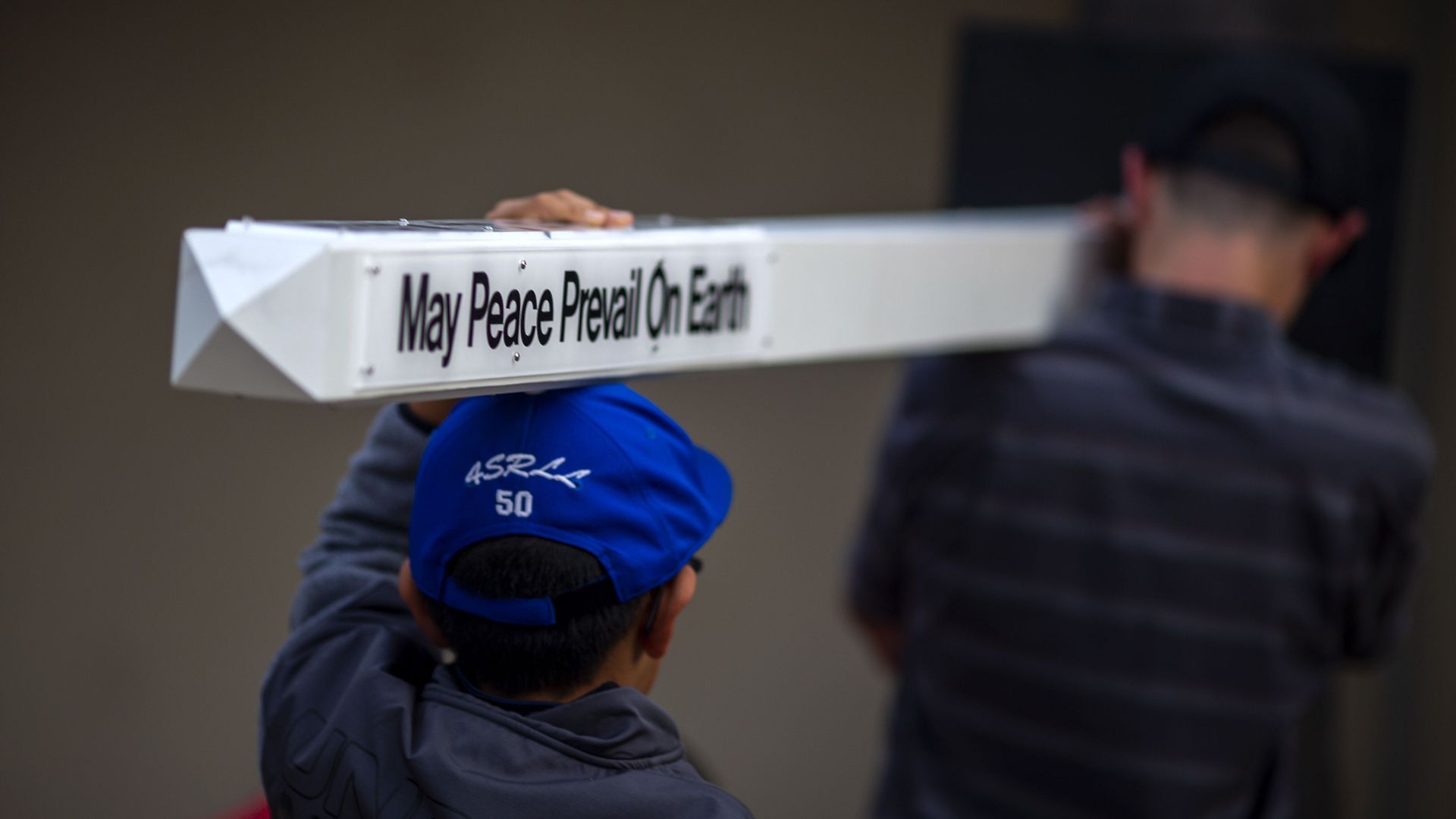 Two appalling attacks, four days apart: The first in Northern California, and yesterday's in my native Southern California — less than 500 miles apart. One mowed down Muslims. One aimed at Jews on the last day of Passover.
Context: It was only six months ago that 11 Jewish worshipers were killed in the mass shooting at the Tree of Life synagogue in Pittsburgh. And of course, it's not just America: It was just six weeks ago that 50 Muslim worshipers in New Zealand were killed in terrorist attacks on two mosques.
Yesterday, worshipers in Poway, California, just north of San Diego, "were nearing the end of Passover, a sacred Jewish celebration steeped in ancient freedom, when a modern terror walked in the door," the San Diego Union-Tribune reports:
On Tuesday, in Sunnyvale, California, in Silicon Valley, a 34-year-old Army veteran of the war in Iraq intentionally careened his car through a crowded intersection, injuring eight pedestrians, per the San Francisco Chronicle.
The debate ahead ... The N.Y. Times' Charlie Warzel writes that online messages "from suspects in shootings at a California synagogue and a New Zealand mosque were similar":
"[I]t's becoming increasingly difficult to ignore how online hatred and message board screeds are bleeding into the physical world — and how social platforms can act as an accelerant for terroristic behavior.
The internet, it seems, has imprinted itself on modern hate crimes, giving its most unstable residents a theater for unspeakable acts — and an amplification system for an ideology of white supremacy that only recently was relegated to the shadows."
Go deeper