FBI opens hate crimes probe into California crash that injured 8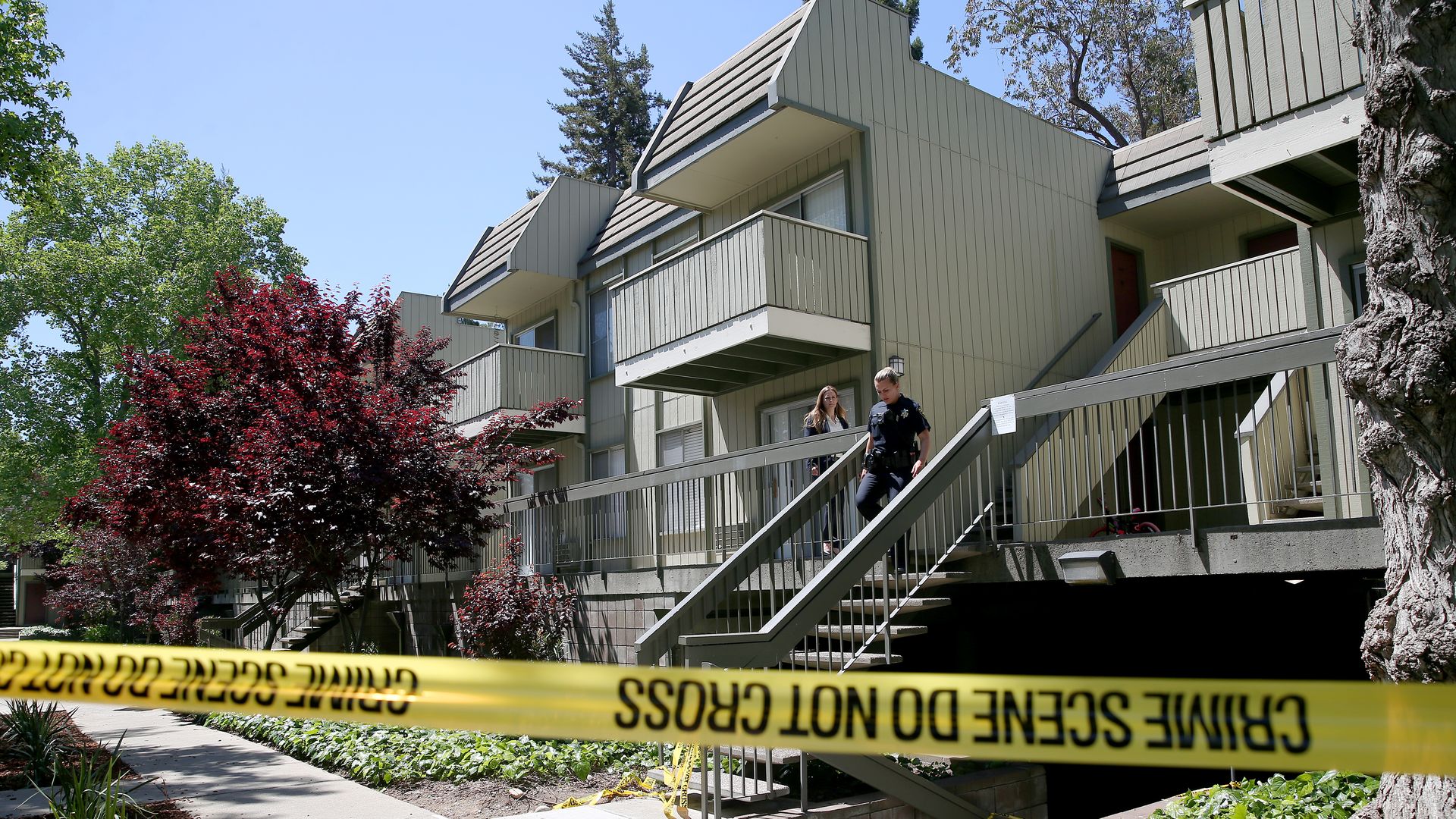 The FBI has opened a hate crimes investigation into an Army veteran who police say drove into a crowd at Sunnyvale, California, allegedly targeting victims because of race and religion, the San Francisco Chronicle first reported Saturday.
Details: Police allege Isaiah Joel Peoples, 34, deliberately drove into the pedestrians Tuesday, wounding 8 — including a 13-year-old girl, who's in a coma with severe brain trauma following the incident. He was charged Friday with 8 counts of attempted murder.
He targeted the victims based on their race and his belief that they were of the Muslim Faith."
— Sunnyvale Department of Public Safety statement
The other side: Peoples' attorney Chuck Smith said the crash wasn't intentional. "It's clearly a case where his mental state is the issue," he said of his client, who served in the Iraq War.
What's next? Peoples is due to return to court on May 16 to enter a plea, according to KPIX-TV.
Go deeper