Newsom condemns hate crimes after attacks on Jewish, Muslim people in California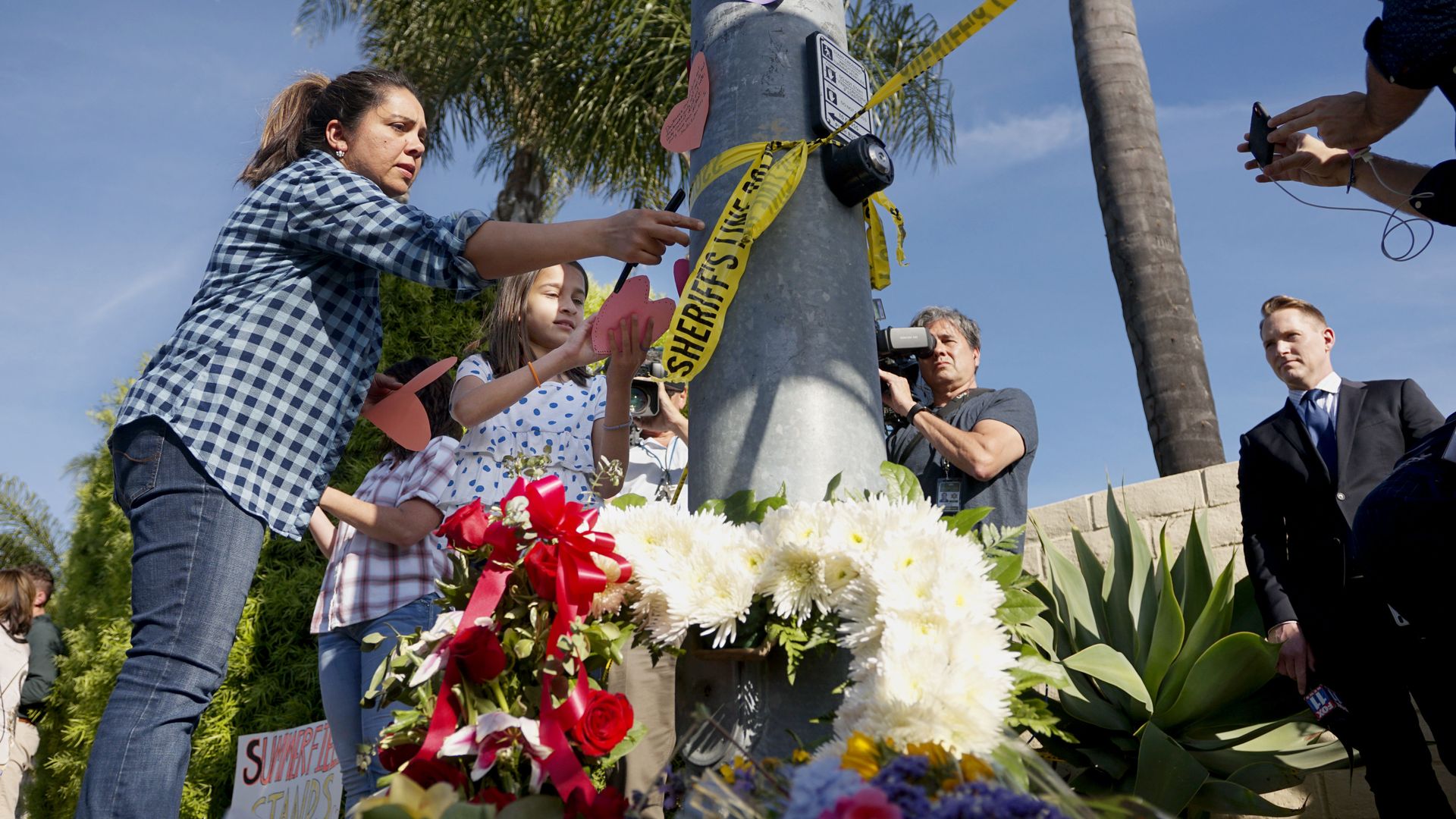 California Gov. Gavin Newsom (D) spoke out Saturday against hate crimes after arrests for a shooting at a synagogue and an attack allegedly targeting Muslims, which occurred within 3 days of each other.
Two days. Two acts of violence and hatred. An attack against any community is an attack against our entire state — who we are and what we stand for. Our country has to be better than this.
— Gov. Gavin Newsom
Details: Newsom made the comments in reference to Sunnyvale Department of Public Safety Officers' arrest of Army veteran Isaiah Joel Peoples, 34, after a car plowed into a crowd, wounding 8. Police allege he targeted victims for their race and and Muslim faith.
Newsom was among several leaders to speak out earlier after a fatal shooting at Chabad of Poway Synagogue.
Go deeper