Texas agrees to scrap plan to purge supposed non-citizens from voter rolls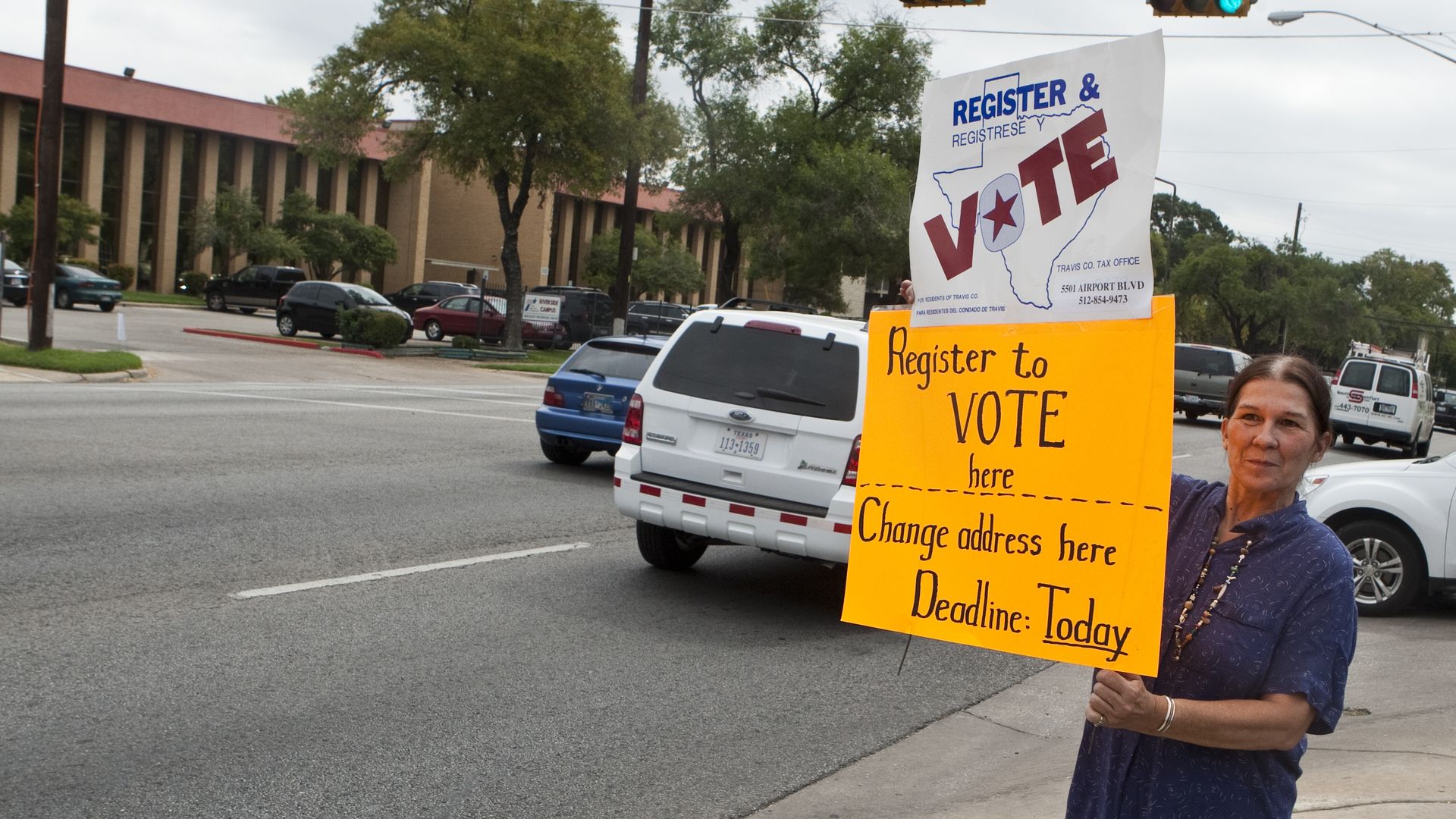 Texas officials reached an agreement with a number of civil rights organizations on Friday to halt the review and effort to purge tens of thousands of suspected non-citizens from the voter rolls, putting an end to multiple federal lawsuits challenging their controversial plan.
The backdrop: In January, officials rolled out a list of almost 100,000 people on its voter rolls flagged as possible non-U.S. citizens, and said that 58,000 of them may have voted in one or more election. Local election officials were asked to launch a review for potential removal of those individuals from the voter roll.
That announcement gained widespread attention, including from President Trump, who used the list to renew false claims of rampant voter fraud in the U.S. State officials later acknowledged that their numbers were based on flawed data, and it turned out that at least 20,000 naturalized U.S. citizens were on the list.
Details: According to the agreement, the state will also pay $450,000 in costs and attorney's fees for the plaintiffs' lawyers.
Texas officials also agreed to a create a new process to maintain the state's voter rolls.
In February, a federal judge temporarily ordered officials not to remove any registered voter from the rolls using the flawed data, and criticized what he called a "ham-handed" effort by the state to "strike fear and anxiety and to intimidate the least powerful among us."
What they're saying: "After months of litigation, the state has finally agreed to do what we've demanded from the start — a complete withdrawal of the flawed and discriminatory voter purge list, bringing this failed experiment in voter suppression to an end," said Andre Segura, legal director for the American Civil Liberties Union of Texas, one of the several groups that challenged the state in court. "The right to vote is sacrosanct, and no eligible voter should have to worry about losing that right."
"Today's agreement accomplishes our office's goal of maintaining an accurate list of qualified registered voters while eliminating the impact of any list maintenance activity on naturalized U.S. citizens. I will continue to work with all stakeholders in the election community to ensure this process is conducted in a manner that holds my office accountable and protects the voting rights of eligible Texans," said Texas Secretary of State David Whitley.
The settlement:
Go deeper: Trump cites misleading Texas statistics in voter fraud claim
Go deeper