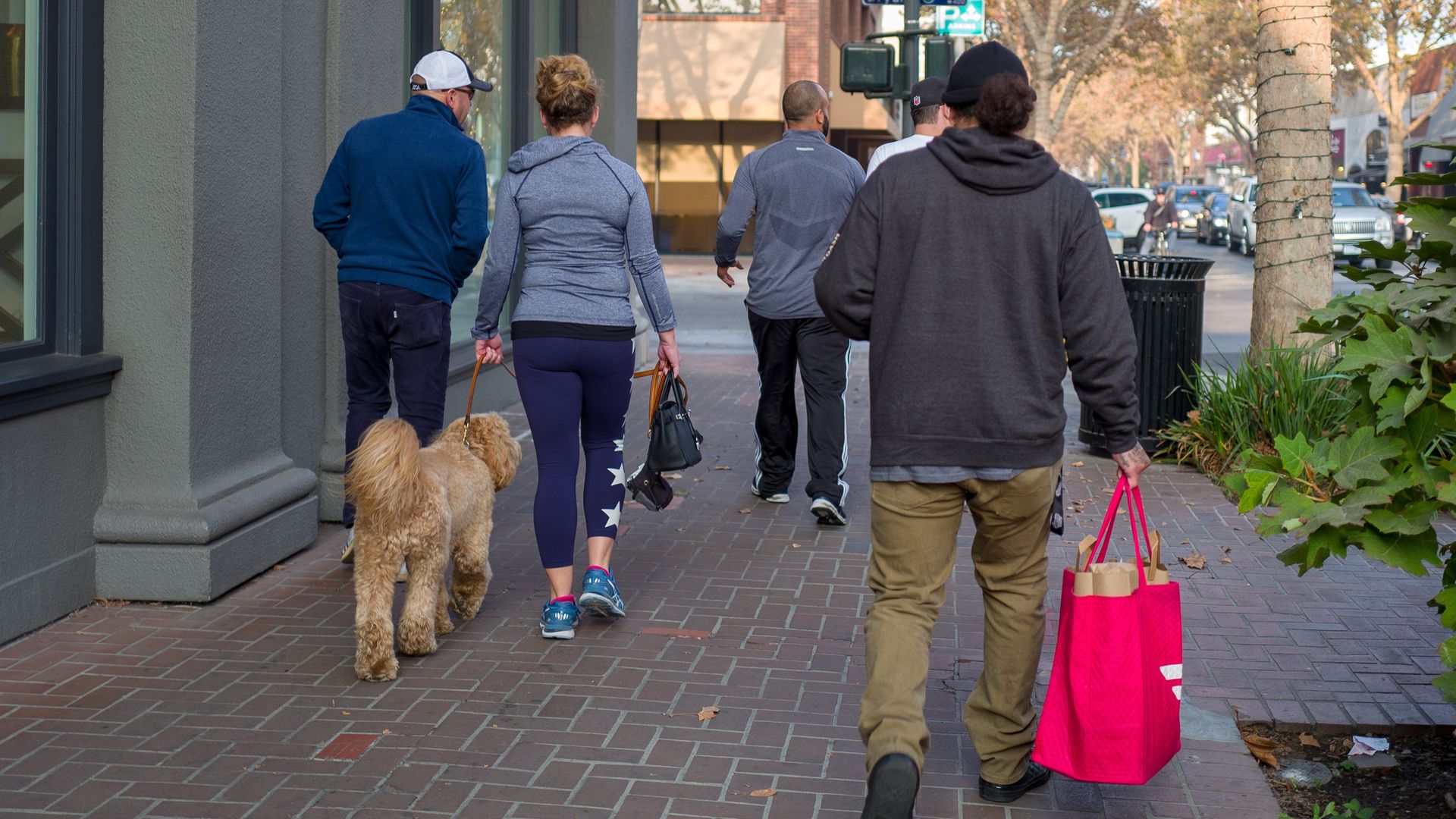 For Mark Ferguson, delivering food orders for DoorDash was a means to an end after getting separated and needing extra cash — but he says it's "not a career" and "there's no ladder to climb."
Why it matters: While on-demand companies often tout the flexibility of the jobs they create, many workers find them unsustainable.
Ferguson, who lives in San Jose, Calif., found food delivery service DoorDash in 2015 through an online ad (probably on Craigslist, he says) and signed up.
He "felt more comfortable delivering food over people," especially given that his car is "modest" and one he'd want to keep pristine for customers.
Ferguson has tried various delivery services—including Uber Eats, Caviar, Instacart and Eaze — in part to serve as fodder for his occasional contributions to the Rideshare Guy blog—but he's mostly stuck with DoorDash.
Grocery-focused Instacart is quite different than other food delivery jobs — "it's more challenging," he says. "With Instacart, when you go into the store, you're looking for items, you're scanning items, you're making sure there's no mold on the berries; it's a very interactive experience," adding that it could be more tiring. But he did enjoy the leaderboard for local Instacart workers' scores, which added an element of friendly competition.
Finding purpose: "On one hand, I do kind of enjoy the change of pace from the typical email and spreadsheets and the 3pm marketing meeting," says Ferguson, who was working as a project manager at a tech company when he started doing DoorDash.
"People are always happy to see you because they're hungry."
Reality check: "If you think this is a full-time job and you can make it — you're fooling yourself," says Ferguson. "These platforms are here to make money and they will find out the absolute bottom before drivers don't show up."
"I'm under no impression that DoorDash loves me or appreciates me."
He acknowledges that many other jobs have worse working conditions.
Epilogue: Ferguson had to move back into his parents' home following his separation, but he was eventually able to scrape together enough savings to purchase a condo. Today, he still drives for DoorDash and other services while looking for his next move (he was laid off last summer from his day job).
Go deeper