Marco Rubio: Russian hackers had opportunity to change Florida voter roll data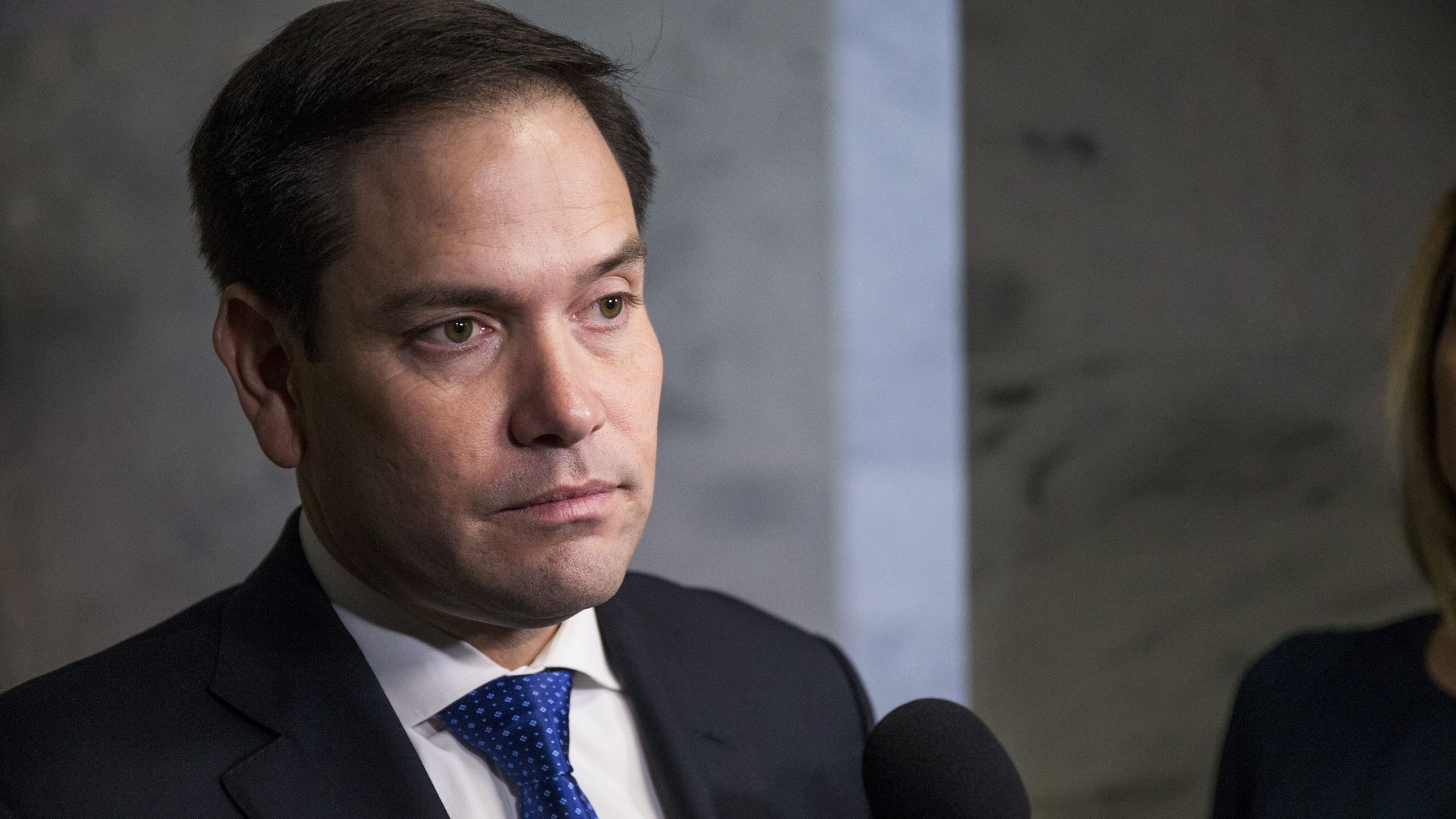 Sen. Marco Rubio (R-Fla.) responded on Friday to the Mueller report's stance that Russia successfully accessed the computer systems of at least 1 Florida county government and planted malware in an election equipment manufacturer's systems, the New York Times reports.
What's new: Rubio told the NYT that Russian hackers "were 'in a position' to change voter roll data," in addition to being able to access the Florida voting system, but he doesn't believe they acted on that access.
The big question: Mueller's report, which only included a single sentence on the issue and left further investigations to Homeland Security and the FBI, did not find evidence that these breaches compromised election results in Florida.
The bottom line: Rubio told the NYT that the target or targets of Russia's hacking in Florida were never notified. The FBI warned "all Florida elections supervisors of a cyber threat 2 months before the 2016 election" via conference call, according to the Times, but officials did not say if the FBI told "elections supervisors from the county that had been hacked about the breach."
Go deeper: Rod Rosenstein: Russian hacking was "only the tip of the iceberg"
Go deeper