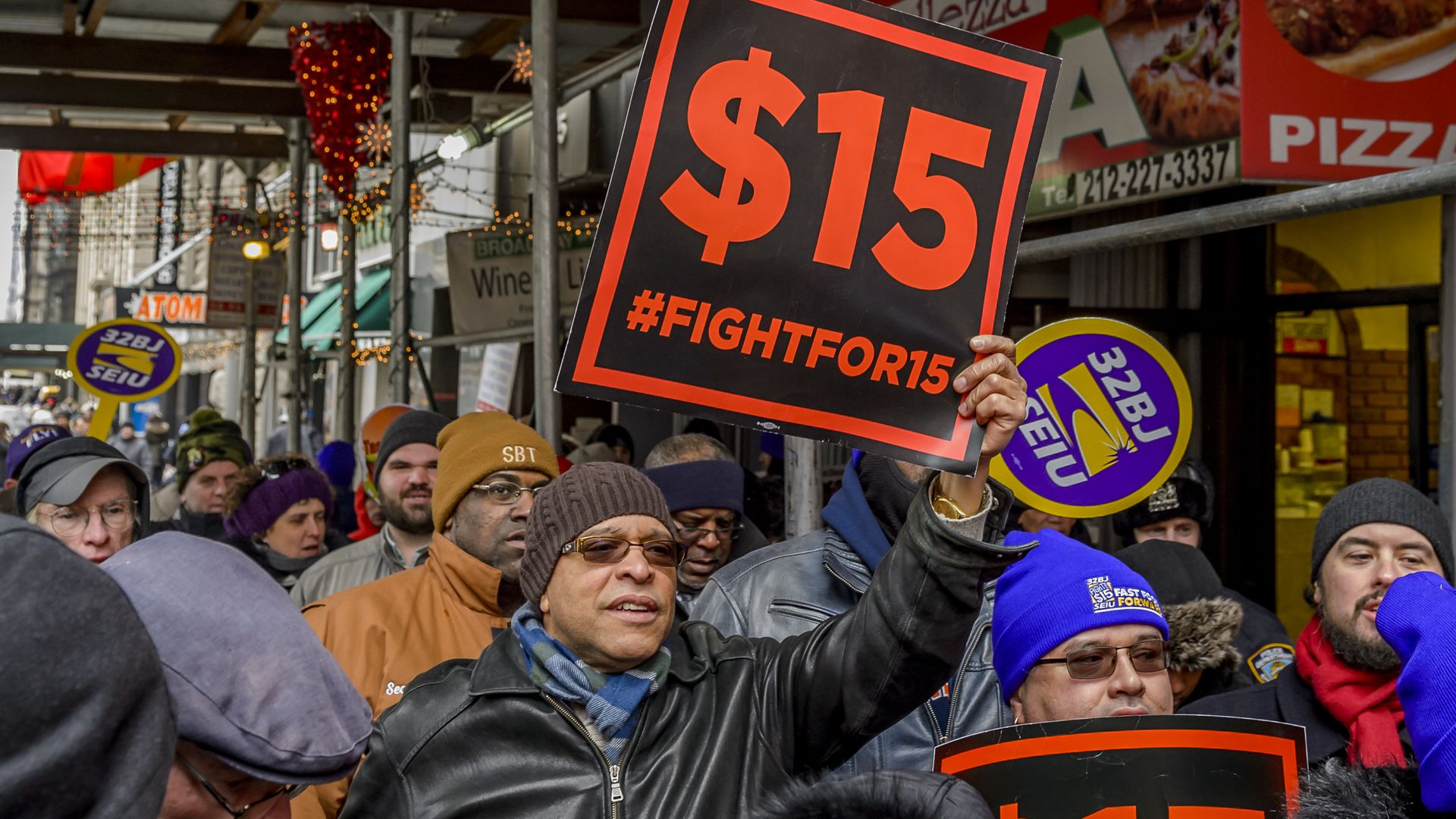 Most on-demand companies currently lose money, using investor cash to subsidize their services.
The big picture: That red ink tide could become a tsunami if the minimum wage is significantly increased — via a federal mandate that includes on-demand workers, specific laws aimed at on-demand workers (as recently happened in New York City), or courts ruling that on-demand workers should be classified as employees.
It's one thing for a profitable industry like fast-food to absorb increased costs, but much more challenging for companies without a capital cushion. At the very least, growth could slow.
There also is talk of unionization, particularly as on-demand workers rarely have benefits like health care or advance knowledge of rate reductions. It is a tough hill to climb, however, as on-demand workers don't share a common facility, directory or other central means of organization.
Go deeper:
Go deeper