Uber sets IPO terms, could be valued at $84 billion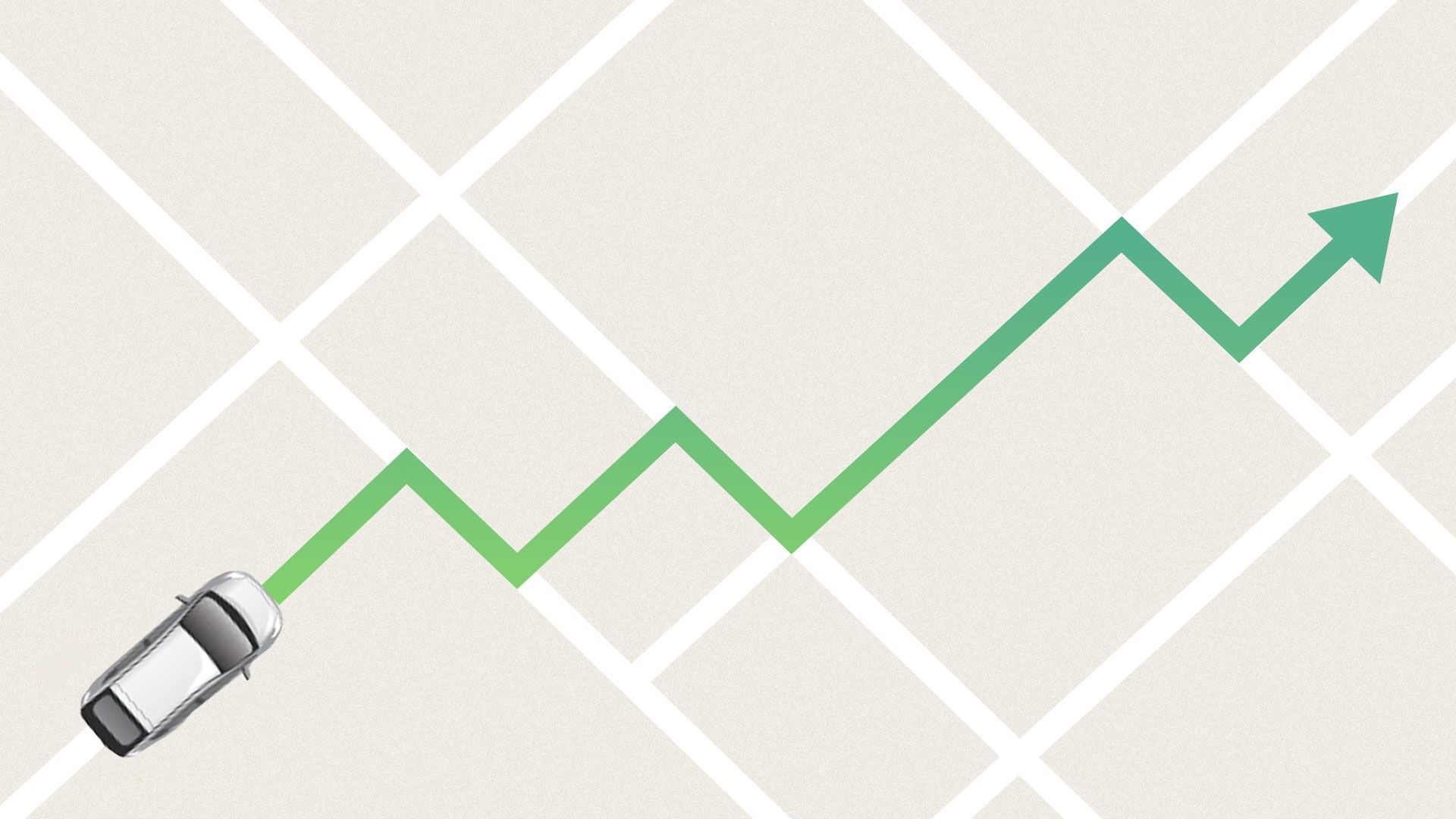 Uber on Friday morning disclosed that it plans to raise upwards of $9 billion in its IPO, at a market cap that could approach $84 billion.
Why it matters: If successful, this would be one of the largest IPOs of all time. It also would help validate some of the record-high prices that venture capitalists have paid to invest in private, growth-stage "unicorns."
The ride-hail giant will offer 180 million shares at between $44 and $50 per share. At the low end of that range, Uber would be valued lower than in its most recent private round.
The total offering amount could top $10.3 billion, including possible secondary sales by existing investors like Benchmark, First Round Capital, TPG and Lowercase Capital.
PayPal has agreed to buy $500 million worth of shares at the IPO price. Its part of an expanded partnership between the two companies, albeit one that is not exclusive in either direction.
Uber's fully-diluted valuation would be between $80.5 billion and $91.5 billion.
3% of IPO shares are being reserved to be purchased by eligible drivers. Uber originally planned a top "driver appreciation reward" of $10,000, but now has higher tiers of $20,000 and $40,000.
Uber reports "projected" Q1 2019 revenue of between $3 billion and $3.1 billion, versus $2.58 billion in revenue for Q1 2018.
Go deeper: Inside Uber's IPO filing
Go deeper