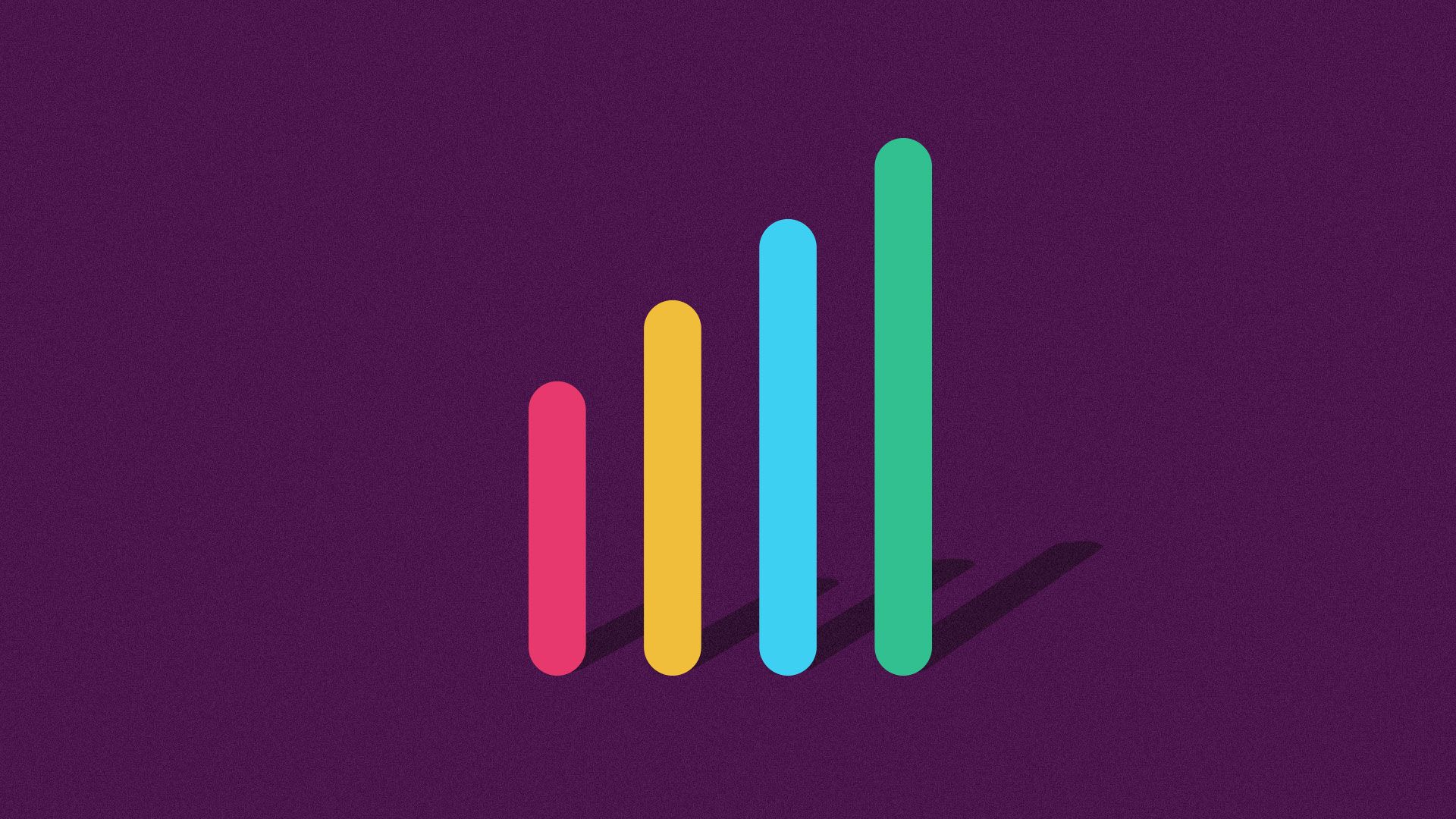 Slack, the ubiquitous workplace messaging tool, on Friday filed to go public via a direct stock listing.
Why it matters: Slack is one of the hottest names in enterprise software, most recently valued at over $7 billion by venture capitalists, causing some speculation that it could receive a major acquisition offer before or after the listing.
The direct listing is different from an IPO in that Slack itself isn't selling shares to the public.
Instead, shares are being sold by insiders like early employees and investors.
This is similar to what Spotify did last April, and Slack is using some of the same Wall Street banks.
It disclosed that $100 million of shares would be sold, but that's almost certainly a placeholder figure.
Slack plans to list on the New York Stock Exchange under ticker symbol SK, likely sometime next month.
It reports a $138 million net loss on $400 million of revenue for 2018, compared to a $140 million net loss on $221 million in revenue for 2017.
Founder and CEO Stewart Butterfield earned $10.4 million in 2018 compensation, almost all of which was in the form of stock.
The San Francisco-based company had raised around $1.2 billion in private funding from firms like Accel, Andreessen Horowitz, Social Capital, SoftBank, Google Ventures and Kleiner Perkins.
Go deeper