Judge gives Trump administration 6 months to identify separated migrant children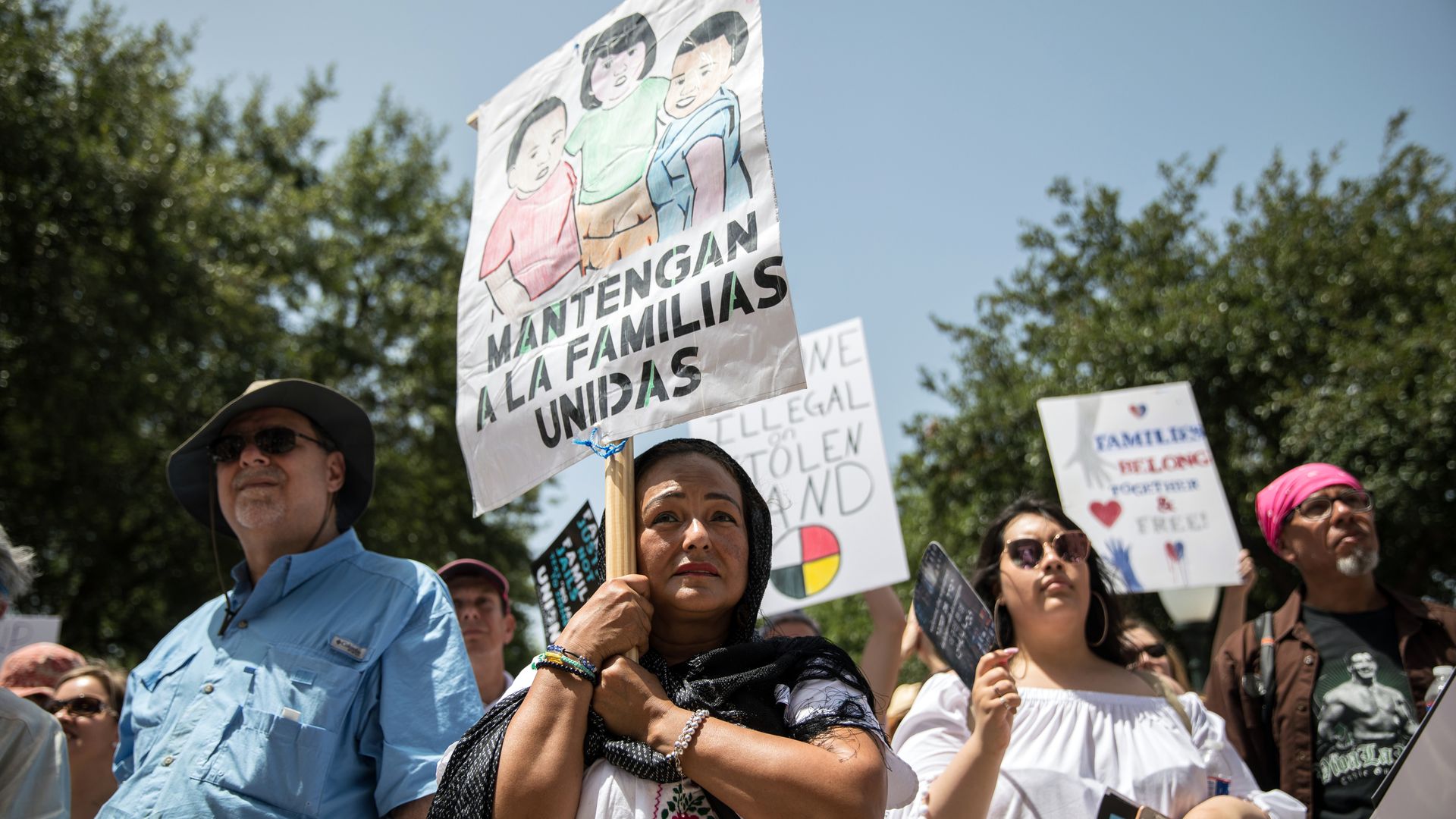 A federal judge in California on Thursday imposed a 6-month deadline on the Trump administration to identify potentially thousands of migrant children who were separated from their families after crossing the U.S.-Mexico border last year.
Details: The government had said it would take officials up to 2 years to comb through the records of 47,000 migrant children who were in custody between July 1, 2017 and June 25, 2018. U.S. Judge Dana Sabraw's ruling came in response to a class-action lawsuit filed by the ACLU. Earlier this year, an internal government watchdog found that thousands of migrant children may have been separated before the administration began collecting data through its "zero-tolerance" policy, officially announced in April 2018. Last year, Sabraw ordered the administration reunite more than 2,000 migrant children with their parents.
Go deeper: Inside Trump's hardline new border plan
Go deeper