Updated May 2, 2019 -

World
Report: Chinese families found to have paid millions in college admissions scandal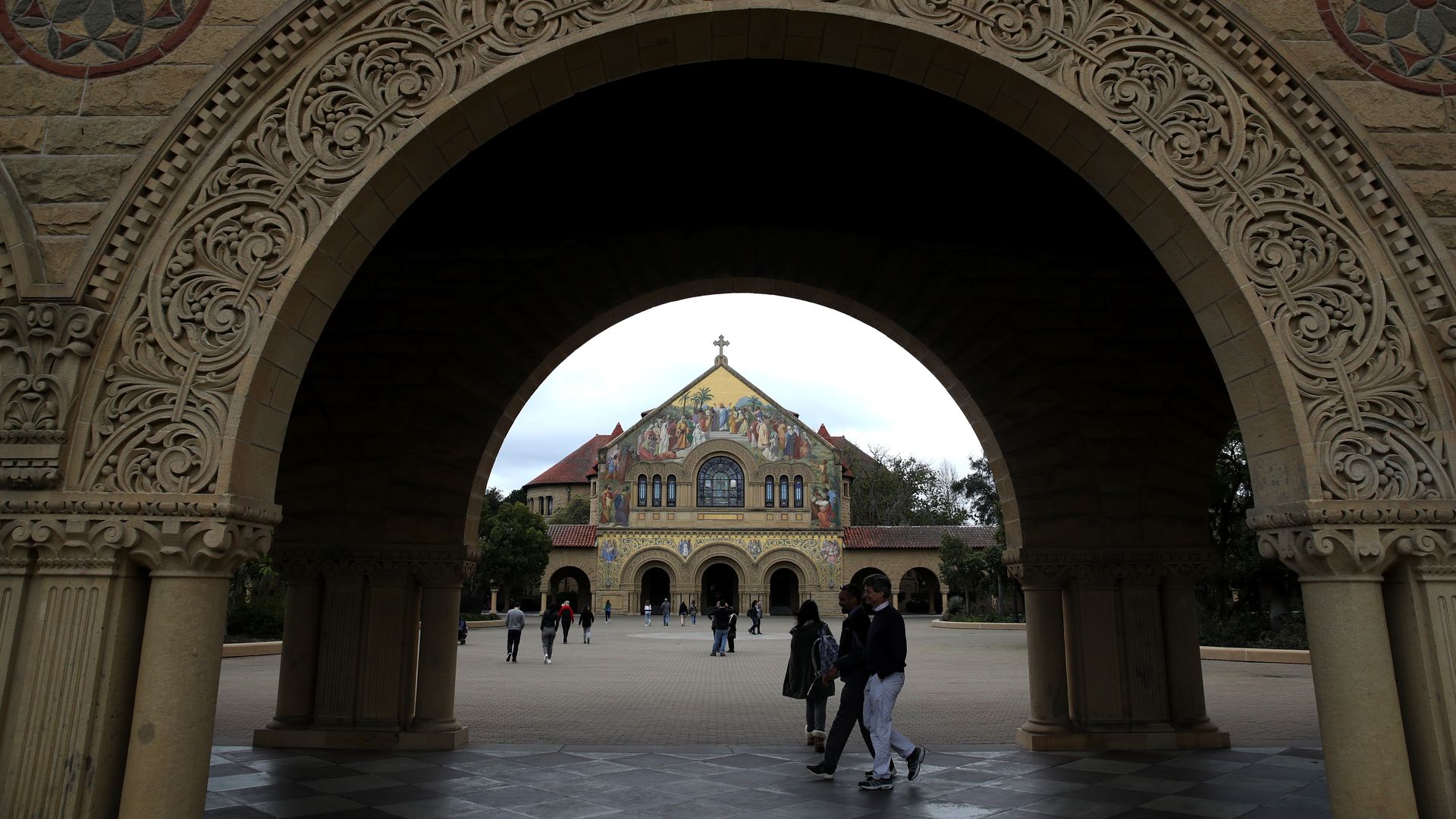 A collection of Chinese families allegedly paid vastly more than the 33 parents already facing criminal charges in the college bribery scheme, the Wall Street Journal reports.
Driving the news: A Chinese family allegedly paid $6.5 million for their child — Yusi Zhao — whose nickname is Molly — to get into Stanford University, per the Los Angeles Times. The family — who has not been charged — was put in touch with the mastermind behind the cheating ring, William Singer, by Michael Wu, a Morgan Stanley financial adviser. Singer worked to get Zhao onto the school's sailing team, despite no record of her participation in the sport. Zhao's mother — who confirmed the payment — claims she thought the payment was "a donation for scholarships, academic staff and athletic programs," the Wall Street Journal reported based on a statement provided by her lawyer on Thursday.
Stanford has stated that the university received $770,000 total from Singer's charity, Key Worldwide Foundation, determining the sum was tied to 3 applicants.
Details: While some American families involved in the admissions scandal paid between $250,000 and $400,000 to get their kids into top schools, 2 Chinese families paid millions. The other family allegedly paid Singer $1.2 million to secure 21-year-old Sherry Guo's admission into Yale University, where she was accepted as a women's soccer recruit, according to the WSJ. Singer paid Rudolph Meredith, the former Yale women's soccer coach, $400,000 in exchange for Guo's recruited athlete status, according to court filings. Per her attorney, Guo is no longer at Yale, and none of her family members has been charged in the case either, though investigations remain ongoing.
Go deeper: Timeline: The major developments in the college admissions scandal
Go deeper