Automated firings at Amazon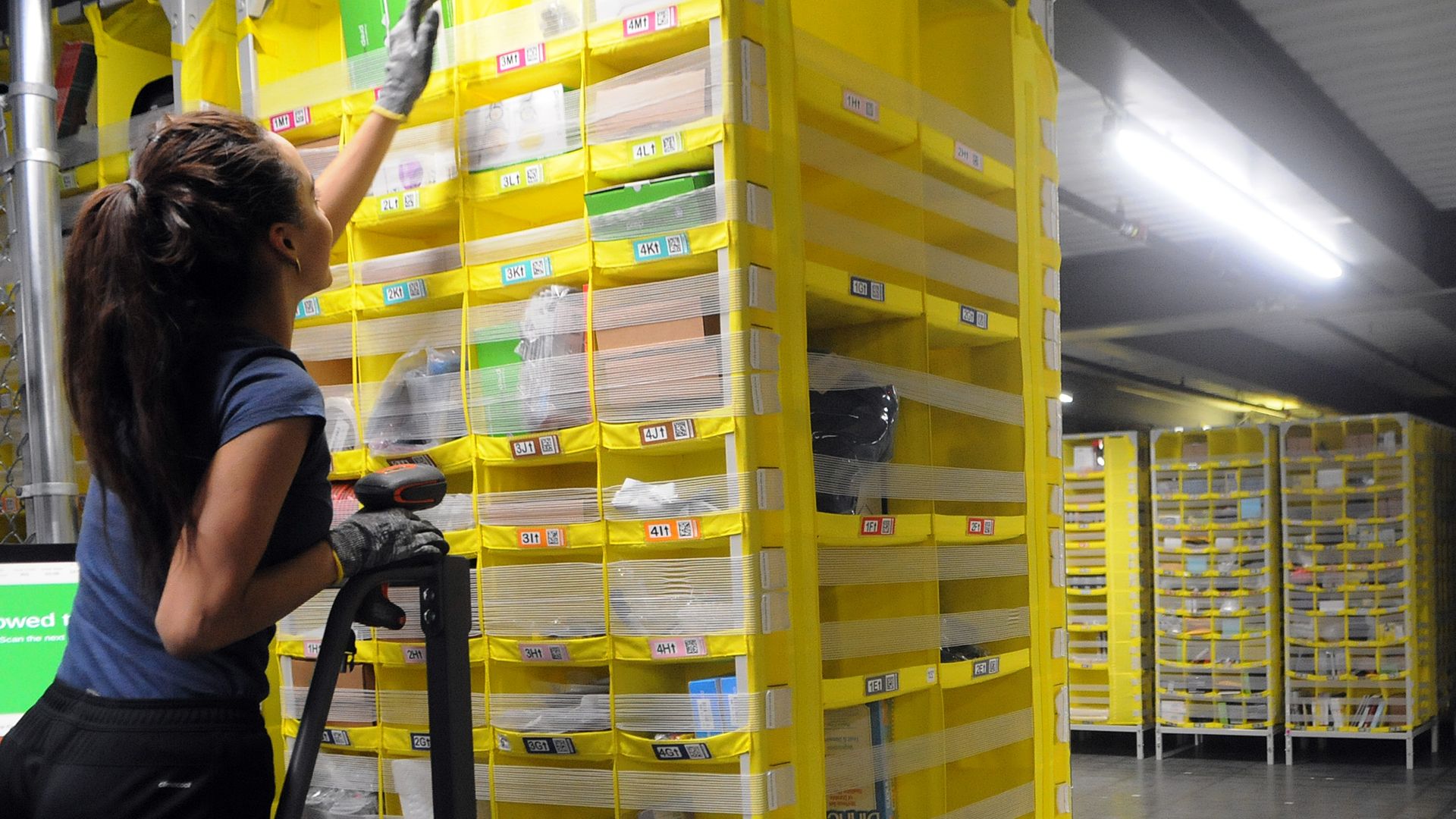 In a 14-month span starting in August 2017, Amazon fired about 300 full-time employees at a single warehouse in Baltimore for lack of productivity, according to reporting from The Verge that Amazon confirmed to Axios.
The big picture: That's a significant chunk of the roughly 2,500 people employed at the Baltimore warehouse where the firings occurred, reports the Verge's Colin Lecher.
"Assuming a steady rate, that would mean Amazon was firing more than 10 percent of its staff annually, solely for productivity reasons," Lecher writes.
Extrapolating to North America, that churn rate would mean thousands are fired every year for packing boxes too slowly.
In a statement to Axios, Amazon said that "in general, the number of employee terminations have decreased over the last two years at this facility as well as across North America."
According to documents The Verge obtained, Amazon has a system for automatically rating warehouse employee productivity and sending them warnings or even pink slips if their numbers fall — "without input from supervisors."
The Verge quotes Amazon as saying that that supervisors can step in and prevent an automated firing from taking place.
Go deeper