Over 1,000 migrants escape Mexican detention center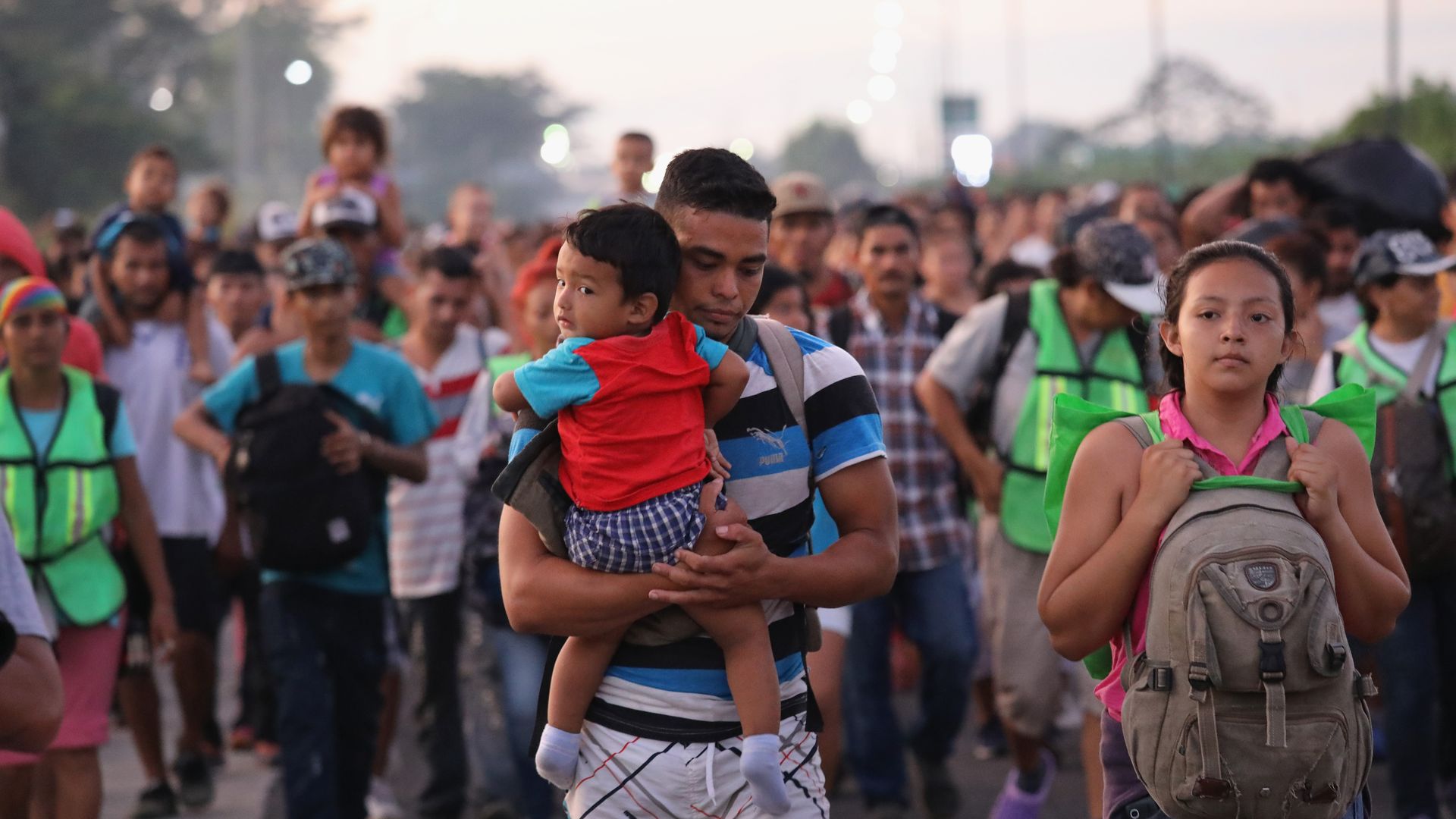 Nearly 1,300 migrants escaped a detention center near the Mexico-Guatemala border over shortages of food and sleeping space, reports AP.
Why this matters: This recent breakout highlights the pressure that's been placed on the Mexican government following an influx of new arrivals, reports Reuters. Mexico has already returned 15,000 migrants during the past 30 days following threats from President Trump to close the border if the country didn't reign in the migrant caravans, per Reuters.
Details: The Siglo XXI detention center has capacity for less than 1,000 people, and had more than double that, per AP. Nearly 700 of the escaped migrants were captured and returned to the center by midday Friday. The migrants were heard chanting "We want food! We want out!" the AP reports.
Go deeper