Scoop: Uber's co-founders may not help ring the IPO bell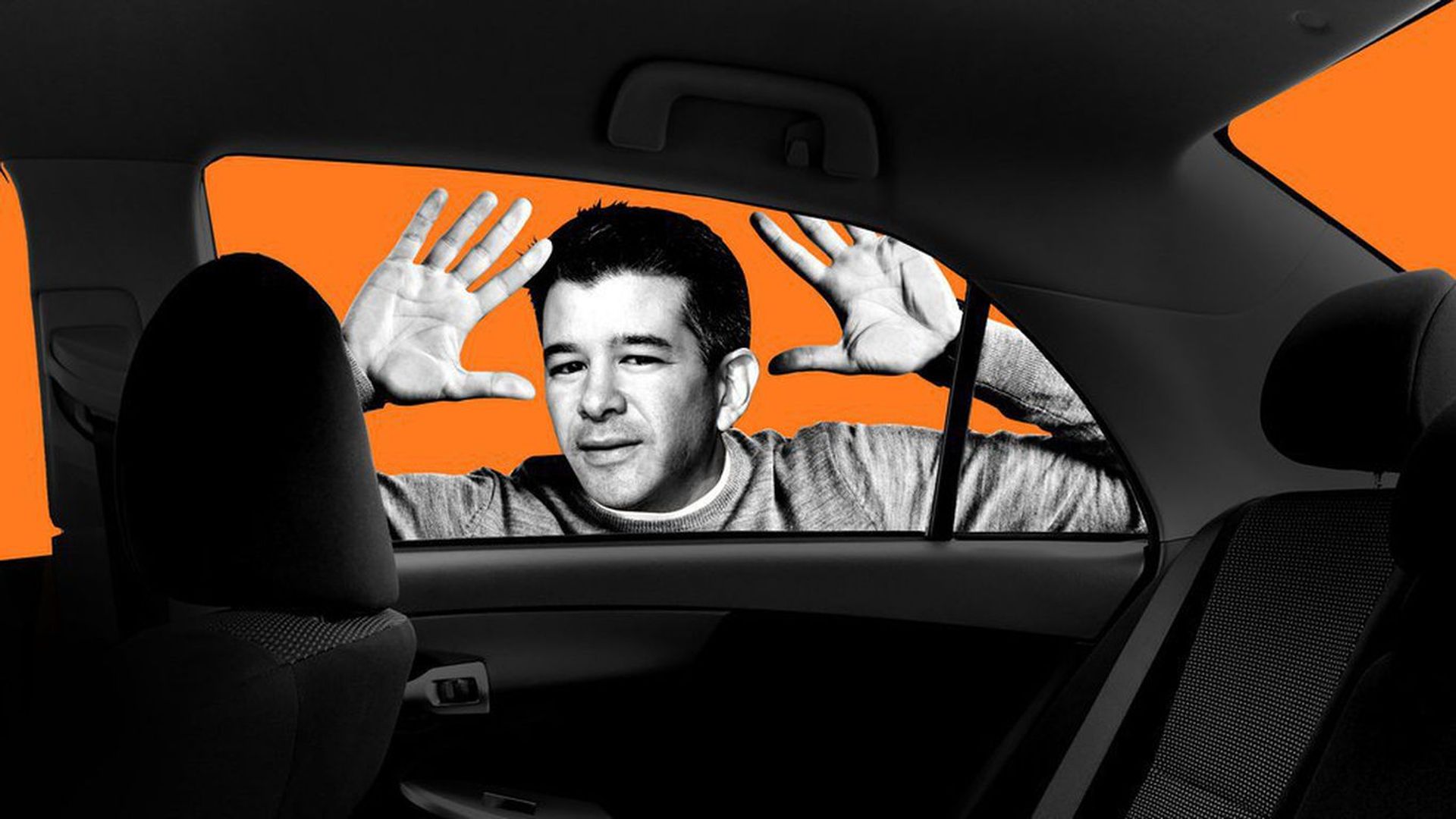 When Uber rings in on the New York Stock Exchange next month, expect to see a balcony peppered with longtime executives, drivers and couriers. But not necessarily its three co-founders: former CEO Travis Kalanick, Ryan Graves and Garrett Camp.
The bottom line: Axios has learned from multiple sources that there was a board-level discussion about having the three join, as opposed to just being invited to the exchange floor, but current CEO Dara Khosrowshahi was noncommittal.
The state of play: Kalanick raised the issue during a recent board meeting discussion of listing day, according to multiple sources, basically asking if the trio would have formal roles in the ceremony. Graves added that he believed they should.
Benchmark partner Matt Cohler also spoke in favor of their involvement, while adding it also should be clear that Khosrowshahi is now the one in charge. Cohler's support was notable, given that Benchmark once sued Kalanick for fraud.
The basic argument: Uber wouldn't be going public without Khosrowshahi, but also not without the co-founders — and Kalanick in particular.
What's next: Khosrowshahi said he'd have to think about it, following what was a short discussion. For now, it seems that the founders will simply be invited to be on the NYSE floor, along with their fellow board members.
Uber declined comment through a spokesperson, while Kalanick could not be reached for comment.
Go deeper: Inside Travis Kalanick's downfall at Uber
Go deeper