Report: North Korea billed U.S. $2 million before returning Otto Warmbier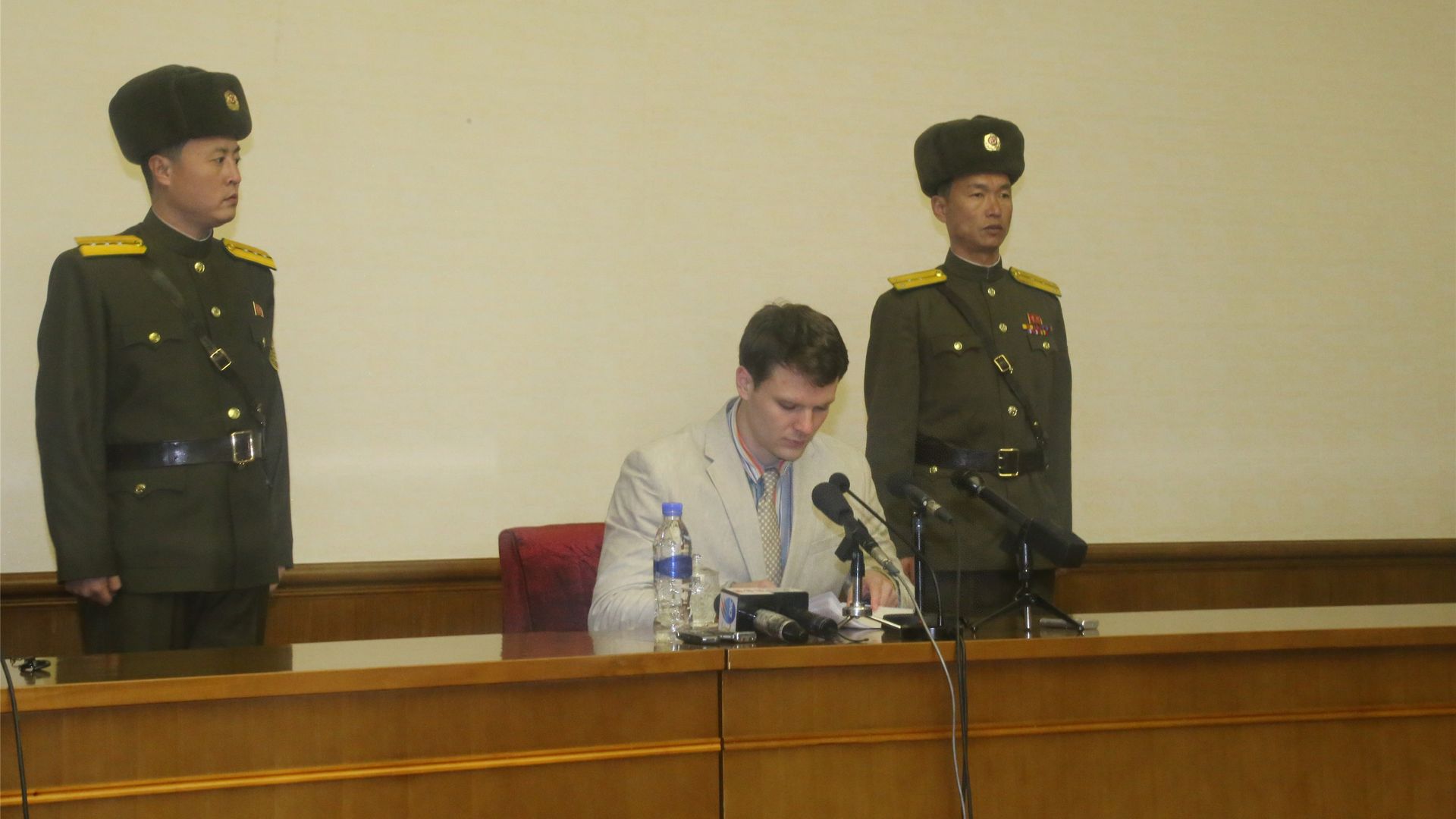 North Korea issued the U.S. a $2 million hospital bill before releasing then-comatose American student Otto Warmbier, according to 2 anonymous sources familiar with the situation who spoke to the Washington Post's Anna Fifield.
The bottom line: President Trump reportedly ordered a U.S. envoy tasked with retrieving Warmbier to sign an agreement to pay the medical bill, but it remains unclear if the administration actually paid it, or if it was a matter of discussion during the 2 summits between Trump and North Korean leader Kim Jong-un. The bill reportedly remained with the Treasury Department through 2017.
The backdrop: Warmbier was detained in North Korea for 17 months and died in 2017 shortly after being flown back to the U.S. in a comatose state. North Korea attributed Warmbier's poor health and subsequent death to botulism, but doctors found no evidence to corroborate those claims. A federal judge ordered North Korea to pay Warmbier's family $501 million in a wrongful death lawsuit last year.
The Warmbiers have said they hold Kim responsible for the death of their son, but earlier this year, Trump said he takes the North Korean leader "at his word" when asked about incident.
The White House declined to comment on this story, per the Post.
Go deeper: Otto Warmbier dies after detainment in North Korea
Go deeper