The stakes of Ford's $500 million electric vehicle investment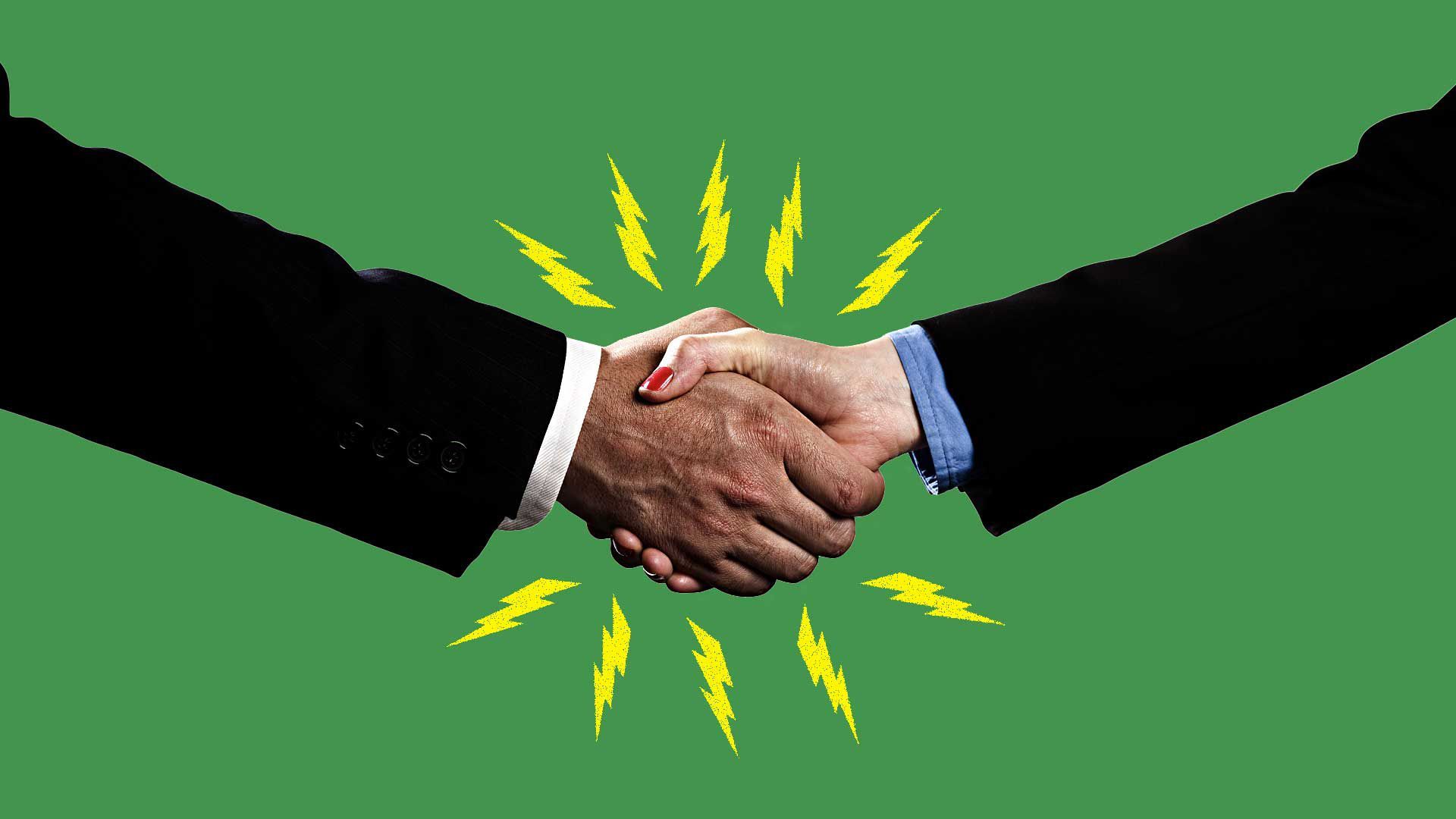 Ford's $500 million investment in EV maker Rivian is a stark sign of how legacy automakers are looking outside their walls to find competitive advantages in the emerging market.
The big picture: It's the latest in a wave of corporate partnerships and joint ventures in the auto industry as big players seek their footing, a topic Axios explored here.
Why it matters: The investment and collaboration deal, which comes in addition to Ford's broader $11 billion in EV-related investments planned over the next few years, could be vital to Ford's future, Morgan Stanley analysts said in a note.
Ford's reliance on profits from pickup trucks is the "highest dependency on the segment" among automakers, per Morgan Stanley.
That makes Ford "particularly exposed to advancements in commercialized EV technology in the segment that could pose an obsolescence risk to Ford's core franchise," they wrote.
The New York Times reports: "Ford is counting on the partnership to accelerate its efforts to field a range of electric cars and trucks, while it also pushes to streamline operations, slash costs and increase profitability."
What's next: In addition to Ford's equity investment, Ford and Rivian plan to develop an all-new EV of some sort (they didn't provide details) using Rivian's "skateboard" platform, which is engineered to accommodate a range of designs.
Rivian is already planning to launch 2 EV models next year, a pickup and an SUV, while Ford is also planning new models including an electric version of its popular F-150 pickup.
However, per Quartz, Ford won't use Rivian's technology for the electric F-150, because that would delay the 2021 launch date.
The bottom line: "In our view, if there were one global OEM who would benefit the most from the advantage of Rivian's momentum in EVs, it's Ford," Morgan Stanley analysts said.
Go deeper: This EV startup for adventurers has a two-part strategy for success
Go deeper