For hacked campaigns, 2020 might as well be 2016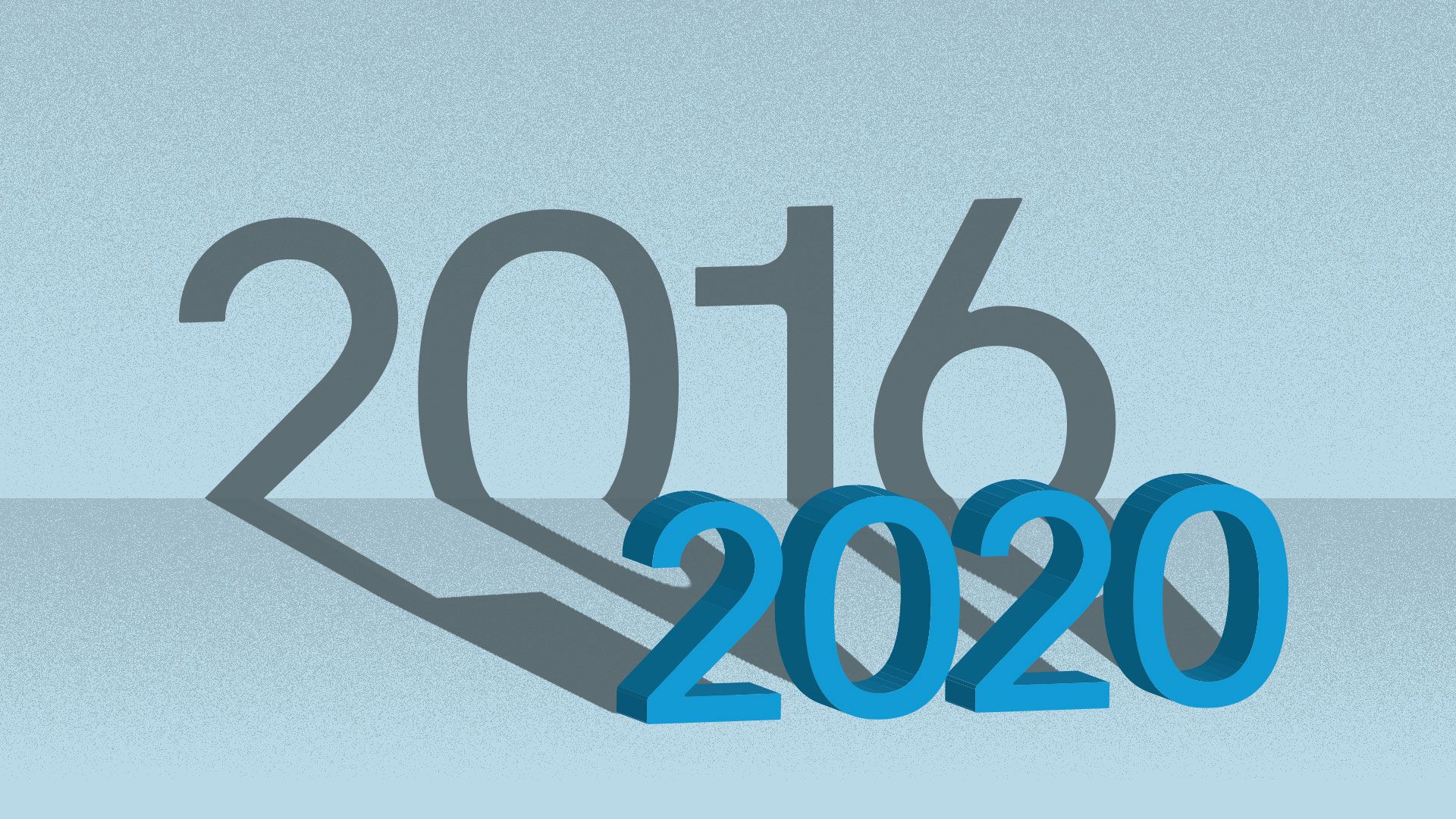 For all the energy the U.S. has spent determining whether Donald Trump broke any laws when he enthusiastically welcomed hacking efforts against his 2016 opponent, the nation has done little to prevent candidates from doing the same thing in 2020.
Why it matters: The election is only a year and a half away, and Russia's methods of election interference demonstrated some degree of success. If a candidate were hell-bent on benefitting from hacking undertaken by hostile actors, either foreign or domestic, we have put no new barriers in place to stop such efforts.
What they're saying: "If anything, I think the Trump campaign would be emboldened to do the exact same things again," said Paul Rosenzweig, a senior fellow at the conservative-leaning R Street Institute and former deputy assistant secretary for policy at the Department of Homeland Security.
"The only way this changes is if it starts meaning that a candidate goes to jail or doesn't win an election," he said.
Details: The Trump campaign has played coy about whether, presented with the exact same circumstances as 2016's hacking in 2020, it would behave the exact same way.
According to the Mueller report, the 2016 Trump campaign met with Russian agents at Trump Tower to obtain dirt on Hillary Clinton, coordinated with WikiLeaks on the release of hacked emails, and publicly requested Russia produce hacked copies of Clinton's State Department emails (Trump later said he was joking) before coordinating with Republican activists to do the same.
"There's nothing wrong with taking information from Russians," Trump attorney Rudy Giuliani said Sunday on CNN, and "any candidate in the whole world" would have done so.
The catch: All of this is still arguably legal.
A little nuance: Mueller says he decided not to bring charges over the Trump Tower meeting largely because the participants didn't break the law knowingly. Given the hoopla, that would be a tougher argument to make in 2020.
But Mueller also notes that the meeting wouldn't have broken laws unless it provided useful information (it didn't), and even then the case would be difficult to argue in court.
Democrats want an agreement with Republicans to not use hacked documents during campaigns.
On Monday, Democratic National Committee Chair Tom Perez wrote an open letter to his Republican counterpart pledging the DNC would not "weaponize stolen private data for political gain."
The letter is an attempt to bring the RNC to the negotiating table on the issue. Until the two discuss terms, that pledge has no teeth — there is no prescribed consequence if a Democrat used hacked materials.
Meanwhile, an RNC representative quoted chairwoman Ronna McDaniel on its stance for 2020: "Any breach of our political organizations — regardless of party — is an affront to all of us, and we should come together as Americans to prevent it from ever happening again."
That official did not respond to a follow up questions about the consequences for a candidate not complying.
The Trump campaign did not reply to requests for comment.
The bottom line, via Rosenzweig: "If you don't spank a dog when it doodles on the rug, it will keep doodling on the rug."
Editor's note: This story originally misspelled Paul Rosenzweig's name and has been corrected.
Go deeper