Florida House passes bill requiring former felons to pay before voting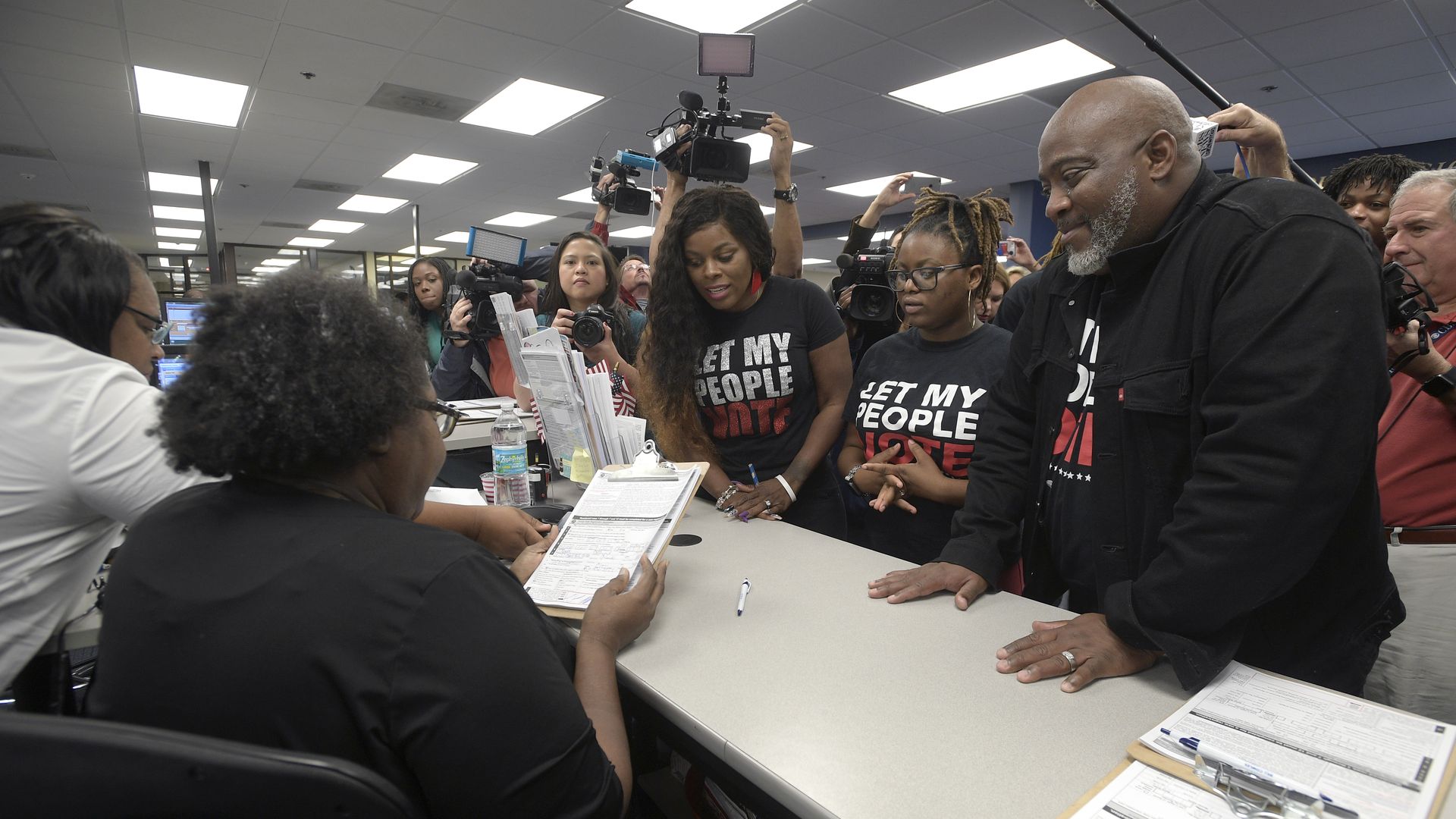 Florida's GOP-controlled House passed a measure along party lines on Wednesday requiring former felons to pay fees and fines before having their voting rights restored, resulting in backlash from voting rights advocates who say it undermines a voter-approved constitutional amendment that allows an estimated 1.4 million former felons to vote again.
Details: The measure, now in the Senate, calls for court fines, fees and restitution to be paid before ex-felons, who've completed their sentences, can vote. According to the Miami Herald, the Senate's version of the bill only requires restitution to be paid, "but not court fees and fines if those have been converted to a civil lien, which often happens." Nonetheless, any restrictions would prevent thousands from voting.
The backdrop: After Floridians overwhelmingly approved the constitutional amendment last year, only Iowa and Kentucky remained as states that permanently prohibit ex-felons from voting, unless the governors of those states approves a clemency plea. The ballot measure, which took effect in January, did not apply to those convicted of murder or sex crimes.
State Republican lawmakers quickly proposed measures they argue would provide clarification because ex-felons should repay all fines and fees connected to their sentences.
Go deeper:
Go deeper