Andrew Napolitano: Barr was "wrong" to absolve Trump of obstruction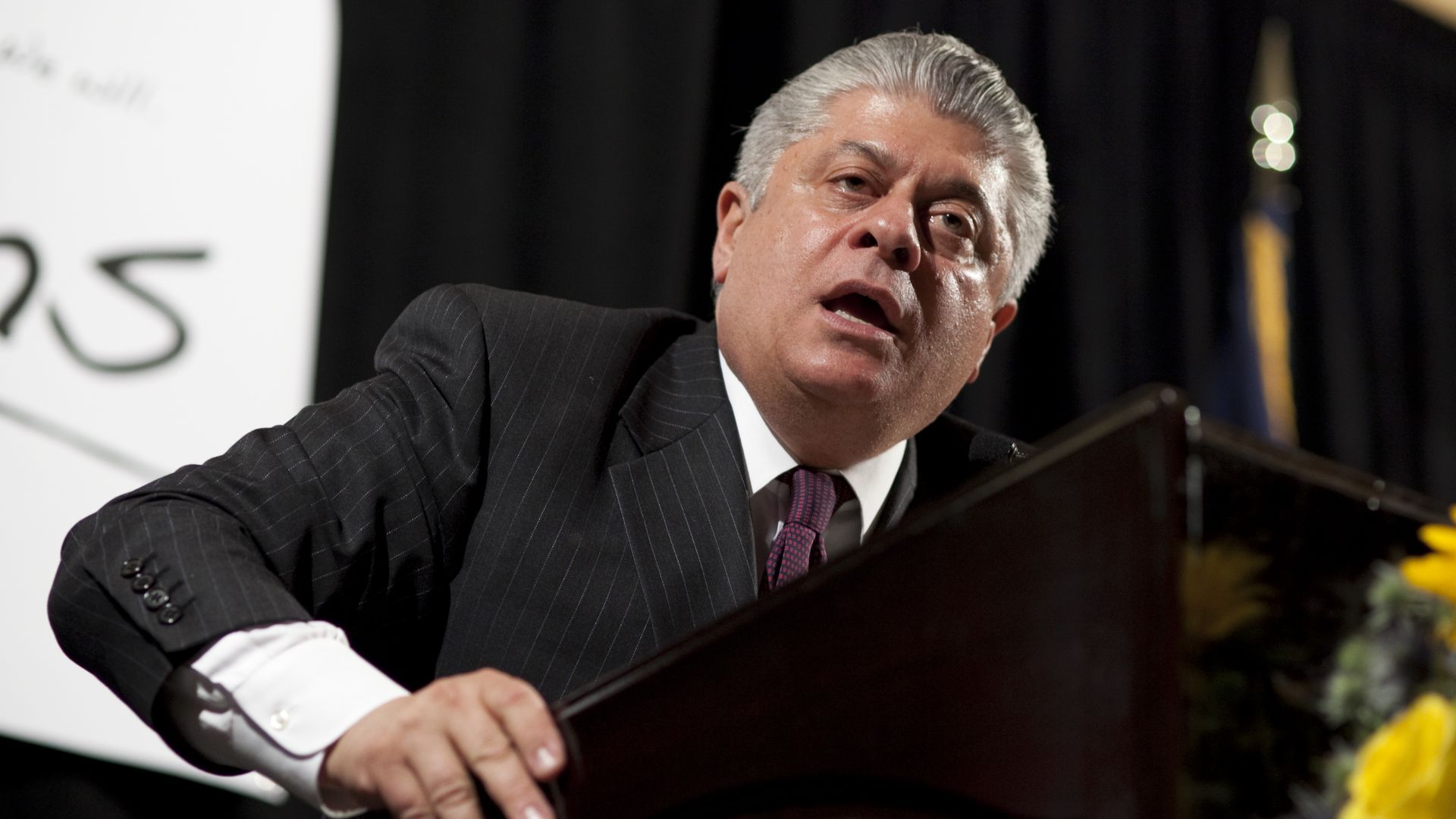 Andrew Napolitano, a former judge and Fox News' senior judicial analyst, said that Attorney General Bill Barr was "wrong" to absolve President Trump of obstruction of justice based on the evidence in the Mueller report in a Fox News op-ed on Thursday.
The big picture: Napolitano called Trump's actions "unlawful, defenseless and condemnable" and said it was up to House Democrats to decide whether or not to impeach Trump on obstruction charges.
Background: In 2017, Napolitano was consulted by Trump's advisory team — which featured Steve Bannon, Jeff Sessions, White House counsel Don McGahn, among others — for his thoughts on who Trump should pick for the Supreme Court.
Per Politico, in the early days of the Trump administration, he also told friends that he was on Trump's shortlist for a Supreme Court pick.
What Napolitano said:
[T]he dilemma for House Democrats now is whether to utilize Mueller's evidence of obstruction for impeachment. They know from history that impeachment only succeeds if there is a broad, national, bipartisan consensus behind it, no matter the weight of the evidence or presence of sophisticated legal theories. ...
The president's job is to enforce federal law. If he had ordered its violation to save innocent life or preserve human freedom, he would have a moral defense. But ordering obstruction to save himself from the consequences of his own behavior is unlawful, defenseless and condemnable.
Go deeper