U.S. measles cases hit highest level since it was declared eradicated in 2000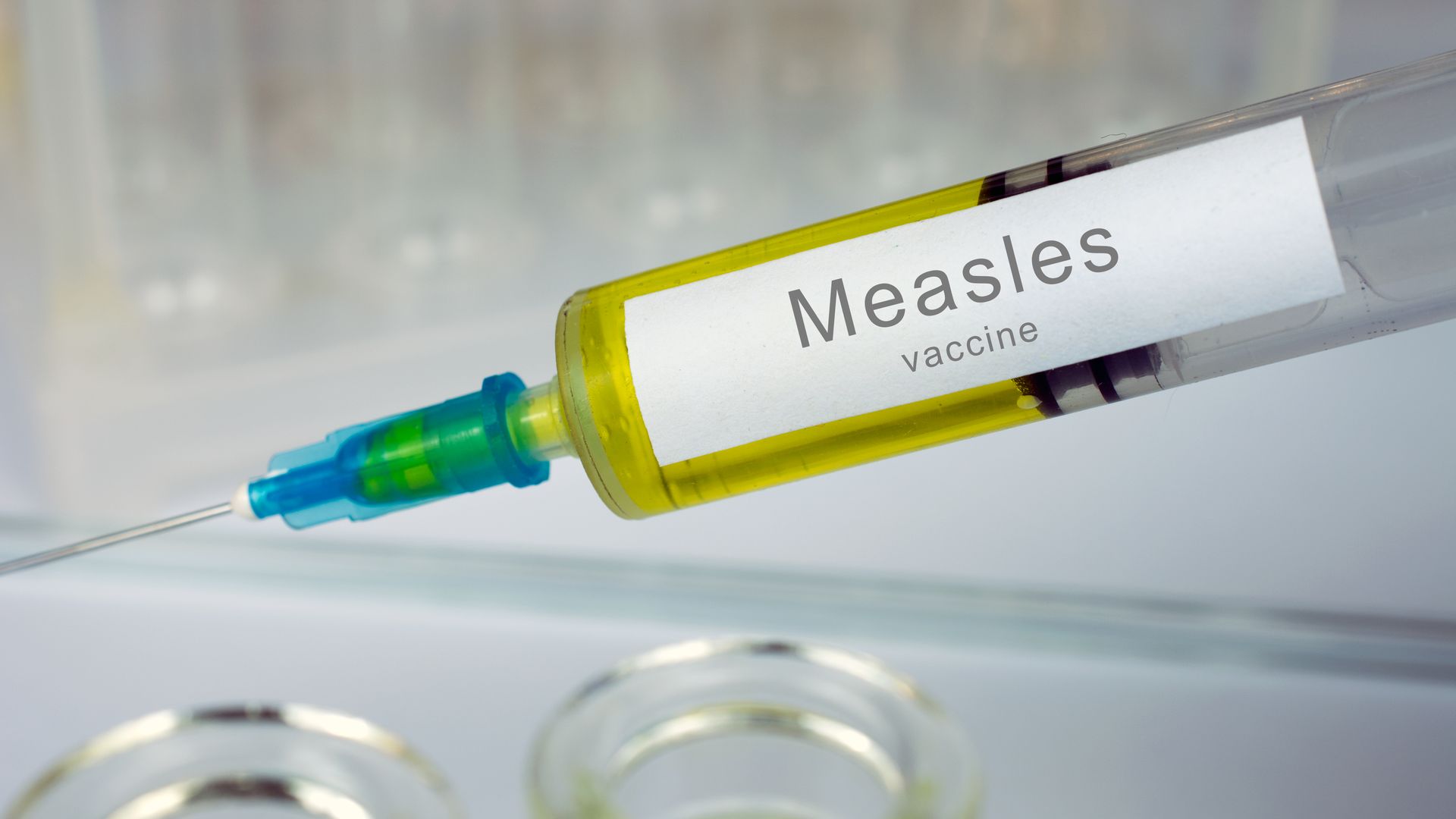 Measles outbreaks in 22 states so far in 2019 have now eclipsed levels seen in any year since the virus was declared eradicated in 2000, according to the Centers for Disease Control and Prevention.
Details: The CDC released a statement on Wednesday afternoon saying the U.S. has seen 695 measles cases so far in the year, which beats the previous record of 667 cases during 2014. "The high number of cases in 2019 is primarily the result of a few large outbreaks – one in Washington State and two large outbreaks in New York that started in late 2018," the CDC said.  
The CDC also stated that ongoing outbreaks in New York City and New York State "are among the largest and longest lasting since measles elimination in 2000." The agency warned, "The longer these outbreaks continue, the greater the chance measles will again get a sustained foothold in the United States."
The big picture: Experts have cited multiple factors for the record number of cases, from misinformation associated with the anti-vaccine movement to lack of awareness that the measles, mumps and rubella vaccine is safe and effective.
The outbreaks were imported into the U.S. by travelers from regions where outbreaks were occurring, such as Ukraine and Israel, and spread in communities with inadequate levels of vaccination.
Measles is an extremely contagious virus that can spread through the air when an infected person coughs or sneezes.
It causes a fever and a rash, and can also cause more serious conditions including pneumonia and inflammation of the brain. It can be deadly.
The national average vaccination coverage in kindergarten children is at a level consistent with the "herd immunity" necessary to prevent a nationwide outbreak. However, pockets of community resistance to the vaccine are allowing the virus to make inroads, experts have told Axios.
Our thought bubble, per Axios' Andrew Freedman: This record is a clear warning to public health officials as well as the leaders of social media and e-commerce companies that they need to do more to communicate the safety and effectiveness of the MMR vaccine.
Go deeper:
Go deeper