Justice Department rejects House Oversight subpoena on census citizenship question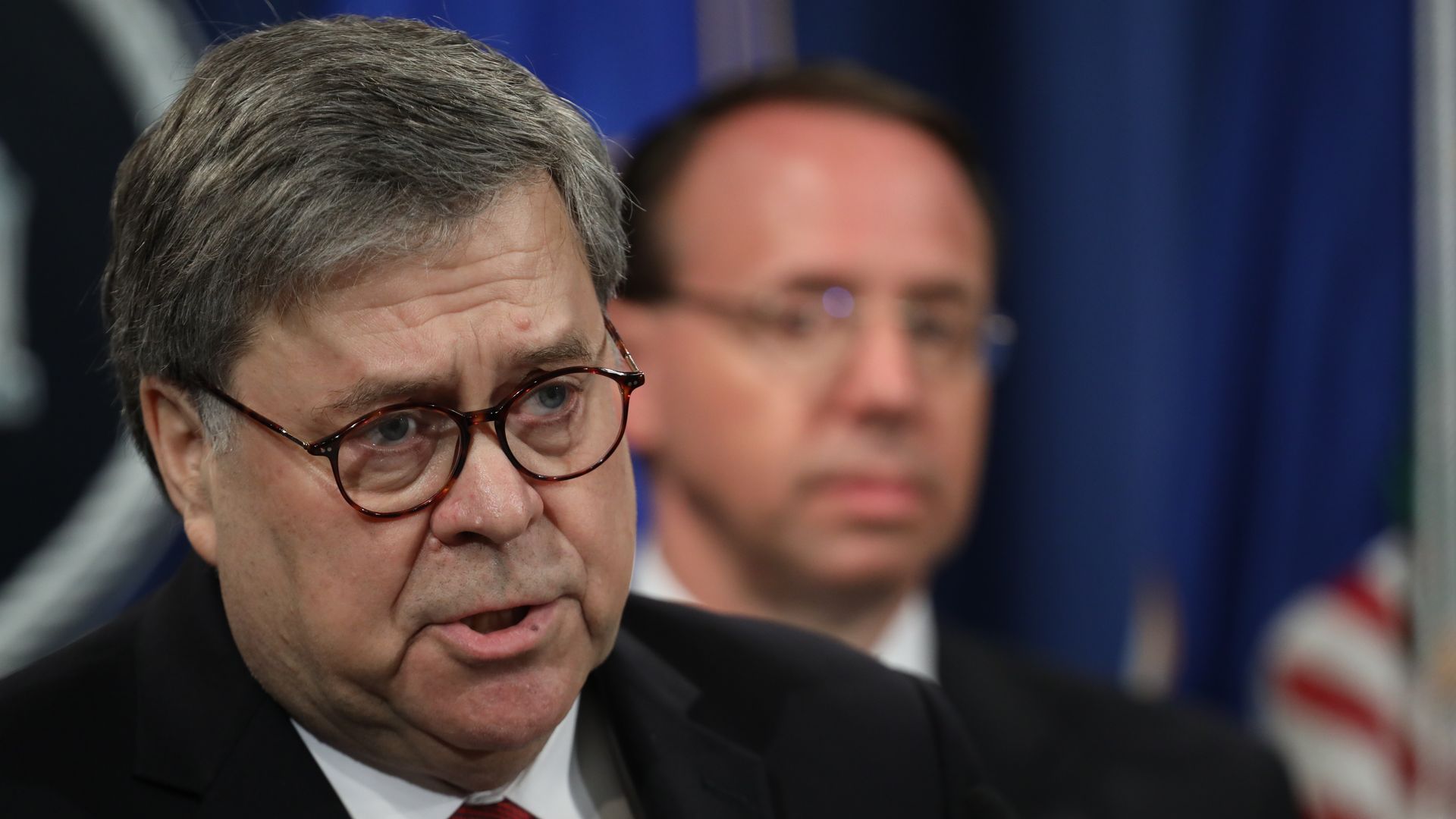 Principal Deputy Assistant Attorney General John Gore will not comply with a subpoena from the House Oversight Committee compelling him to testify about the Trump administration's addition of a citizenship question to the 2020 census.
Driving the news: Earlier this month, the committee issued 3 subpoenas related to its investigation of the citizenship question, a controversy that has now been taken up by the Supreme Court. The Justice Department wrote in a letter that the committee's refusal to allow a DOJ lawyer to be present in the same room during Gore's deposition is unacceptable, and that Gore will not appear until that request is accommodated.
The backdrop: Commerce Secretary Wilbur Ross touched off a firestorm last year when he announced the addition of the citizenship question. He told lawmakers that he acted solely at the request of the Justice Department to enhance the Voting Rights Act, but critics say the question is intended to influence the allocation of congressional seats across the country.
Per Axios' Sam Baker, the Census Bureau itself told Ross that adding the question would make the census less accurate, because some non-citizens will lie or refuse to fill out the survey. It would probably end up undercounting about 6.5 million people, the bureau said.
One of the subpoenas that the House Oversight Committee authorized was for Ross to turn over internal communications about the citizenship question. Judging from the administration's clear refusal to cooperate with any oversight by Democrats — including investigations that do not relate to the Mueller probe — it's unlikely that any Trump officials will comply.
House Oversight Chairman Elijah Cummings said in a statement:
"This is a massive, unprecedented, and growing pattern of obstruction. ... The subpoena that was issued to Mr. Gore was adopted by our Committee on a bipartisan basis.  Neither the White House nor the Department of Justice has asserted any privilege that would relieve Mr. Gore of his legal duty to comply. Both President Trump and Attorney General Barr are now openly ordering federal employees to ignore congressional subpoenas and simply not show up—without any assertion of a valid legal privilege.  These employees and their personal attorneys should think very carefully about their own legal interests rather than being swept up in the obstruction schemes of the Trump Administration."
Go deeper: Trump's "run out the clock" legal strategy
Go deeper