Trump's "run out the clock" legal strategy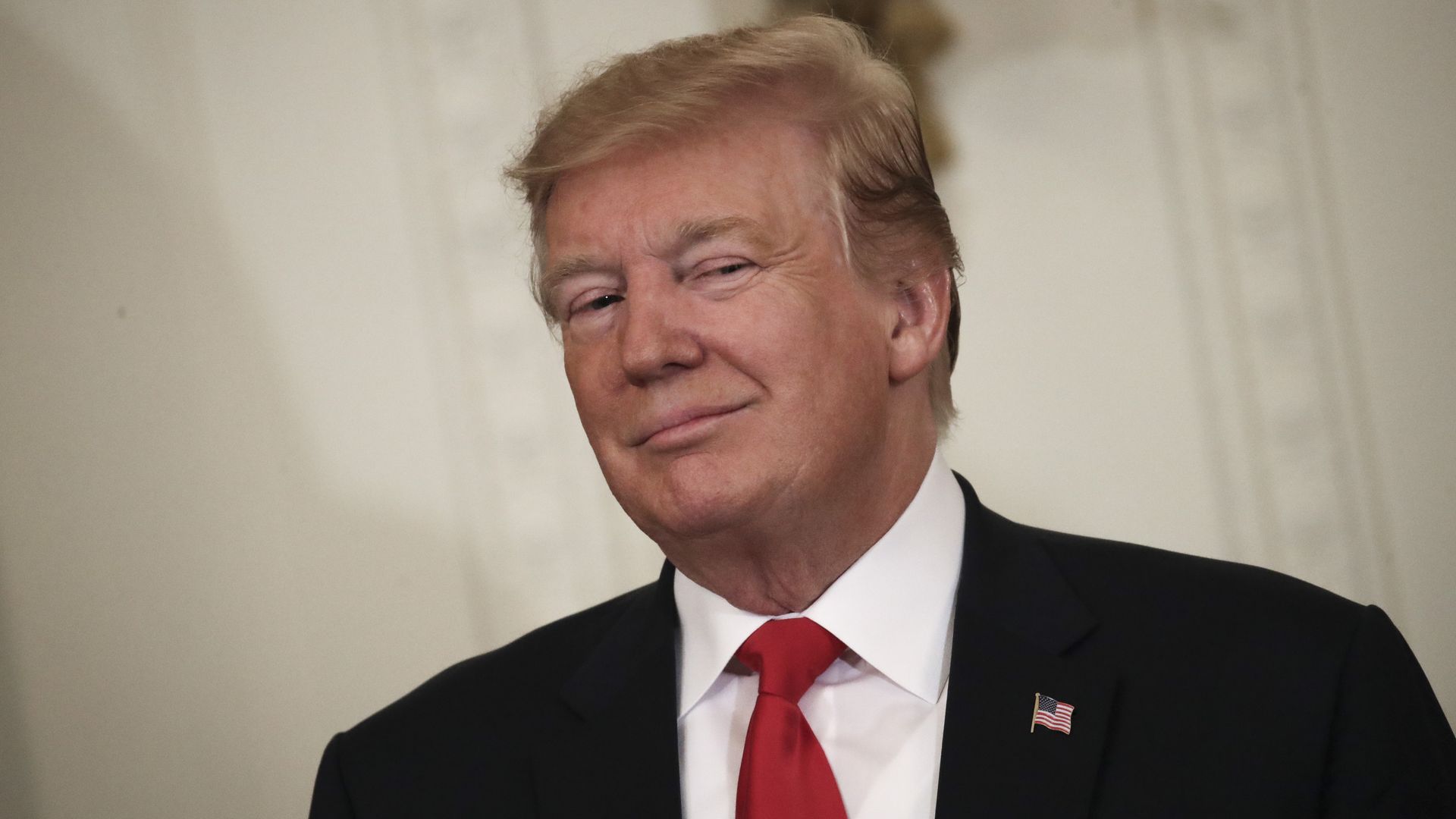 Facing a multi-front war in the post-Mueller world, President Trump is turning to litigation strategies that he long used in business — resist, delay and sue.
What they're saying: "Trump can run out the clock by taking a hardline position," a source familiar with the president's legal strategy told me. "The president thinks it's in his political interest to keep the fight going, and make it harder for the Democrats to have a coherent message."
Trump told the WashPost's Robert Costa yesterday that he is opposed to current and former White House aides providing testimony to congressional panels.
"There is no reason to go any further, and especially in Congress where it's very partisan — obviously very partisan," Trump said.
The day before, the Trump Organization sued House Oversight Chairman Elijah Cummings (D-Md.) to block a subpoena that seeks years of the president's financial records.
The suit amounts to Trump, the leader of the executive branch, asking the judicial branch to stop the legislative branch from investigating him. (AP)
Bloomberg's Tim O'Brien, who was sued by Trump in 2006, told me:
"This completely comports with Trump's approach to business and life."
"Roy Cohn taught him how to weaponize the legal system when he was still in his late 20s — nearly 50 years ago."
"Trumpian extreme" ... Matt Miller, a former Obama Justice Department official, told me Trump's "legal position here is quite weak, and the White House counsel and DOJ must know they will lose."
"But he's trying to drag everything out in hopes the political salience of each scandal dies out by the time the courts enforce subpoenas."
"It's a typical administration strategy, but taken to the Trumpian extreme, where they don't even turn over the things administrations have always turned over in the past."
Go deeper: Trump's torch-it-all strategy
Go deeper