Belt and Road Forum a chance for Xi to address initiative's critics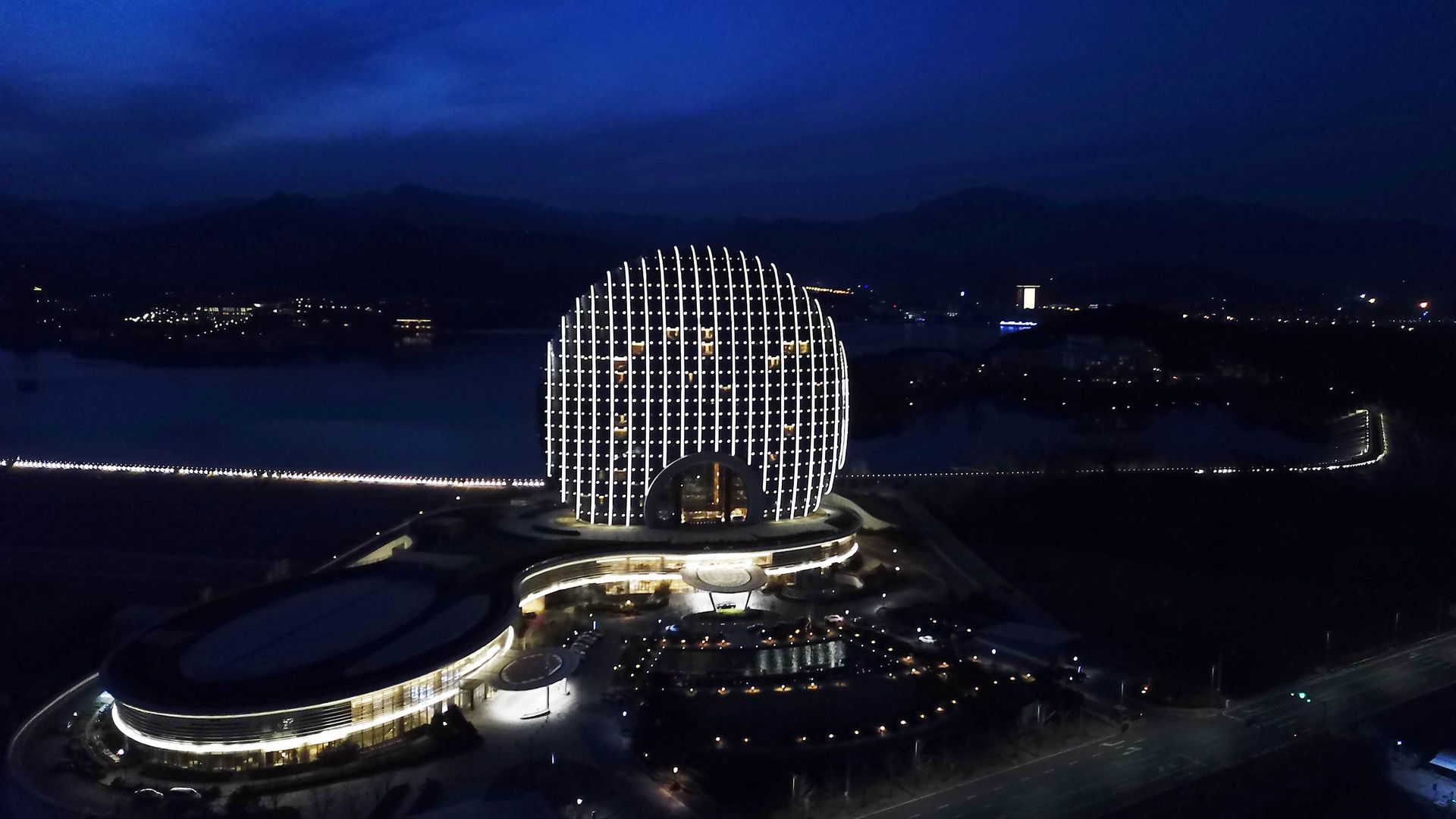 On Thursday Chinese President Xi Jinping will welcome leaders from 37 countries and delegates from over 150 countries at the second Belt and Road Forum in Beijing — an opportunity to promote the initiative's successes and address issues raised by its critics.
The big picture: High-profile projects in Sri Lanka, Malaysia, Montenegro and elsewhere have undercut the Belt and Road Initiative's promise to deliver "win-win" outcomes, appearing to benefit China at the expense of its partners. Xi will be aiming to repair the damage these scandals have done to the BRI brand.
Where it stands: China's partners and outside observers have raised concerns around the BRI's strategic aims, as well as about corruption, debt sustainability, environmental impacts and local benefits.
A draft communique includes new language that underscores the importance of manageable debt loads and "green development."
Chinese officials are considering steps to improve project selection and assert greater control of the BRI, including adopting criteria for BRI projects. There has been no definition for what qualifies as a BRI project, allowing interest groups within and outside China to attach their agendas to the BRI.
Beijing also wants to attract more partners to finance BRI projects, helping it share the burden for backing projects as well as the reputational hit when things go wrong.
Yes, but: Real changes will involve difficult costs, mostly for China.
Ensuring that projects deliver more local benefits — by hiring more local workers, for example — means hiring fewer Chinese workers.
Bringing in outside partners could mean less control over project specifics.
Increasing transparency will make it harder to favor certain firms and funnel money to friends in high places.
The bottom line: China's promises for a revamped BRI will require further monitoring and scrutiny. While recent statements from Chinese officials are encouraging, better outcomes will require not just symbolic documents and politically expedient promises but also greater transparency and stricter enforcement.
Go deeper: Read the CSIS Global Infrastructure Task Force's BRI report, "The Higher Road."
Jonathan Hillman is director of the Reconnecting Asia Project at the Center for Strategic and International Studies.
Go deeper