Trump defends Harley Davidson after encouraging boycott last year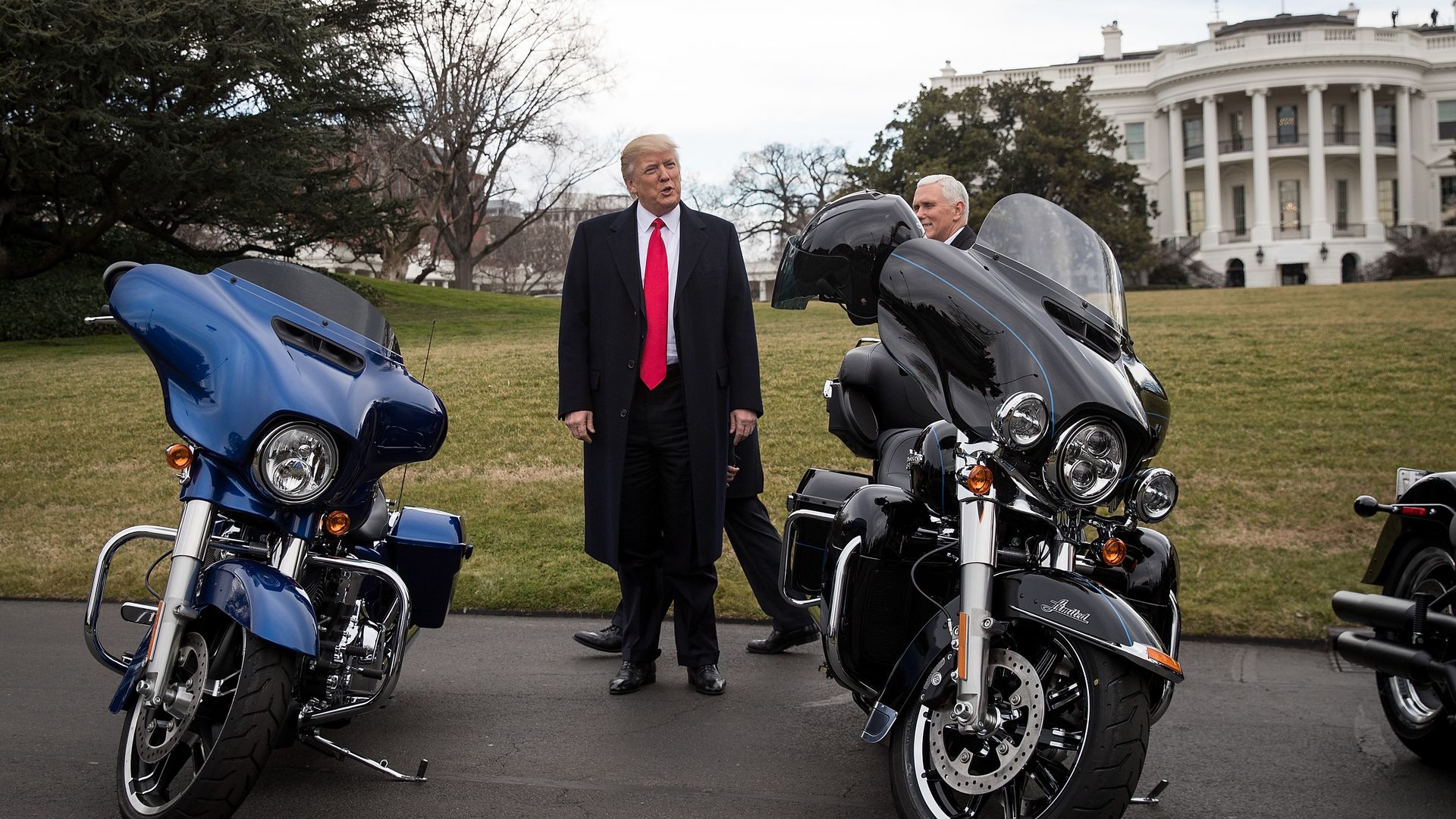 President Trump tweeted on Tuesday that the U.S. would "reciprocate" against tariffs on Harley Davidson motorcycles imposed by the EU, which the company has partially blamed for a near 27% drop in first-quarter profit.
"Harley Davidson has struggled with Tariffs with the EU, currently paying 31%. They've had to move production overseas to try and offset some of that Tariff that they've been hit with which will rise to 66% in June of 2021." @MariaBartiromo So unfair to U.S. We will Reciprocate!
The big picture: Last year, Trump called for a boycott on Harley Davidson products and threatened higher taxes when the company planned to move motorcycle production overseas — a result of the retaliatory tariffs the EU imposed in response to Trump's steel and aluminum tariffs. Harley told CNBC on Tuesday that "falling demand, higher costs from U.S. tariffs on raw materials and European taxes on imports of its motorcycles hurt its earnings."
Go deeper: How Trump's trade policies changed the game for Harley-Davidson
Go deeper