Tomorrow's workplace apps are pretty, cloud-based and collaborative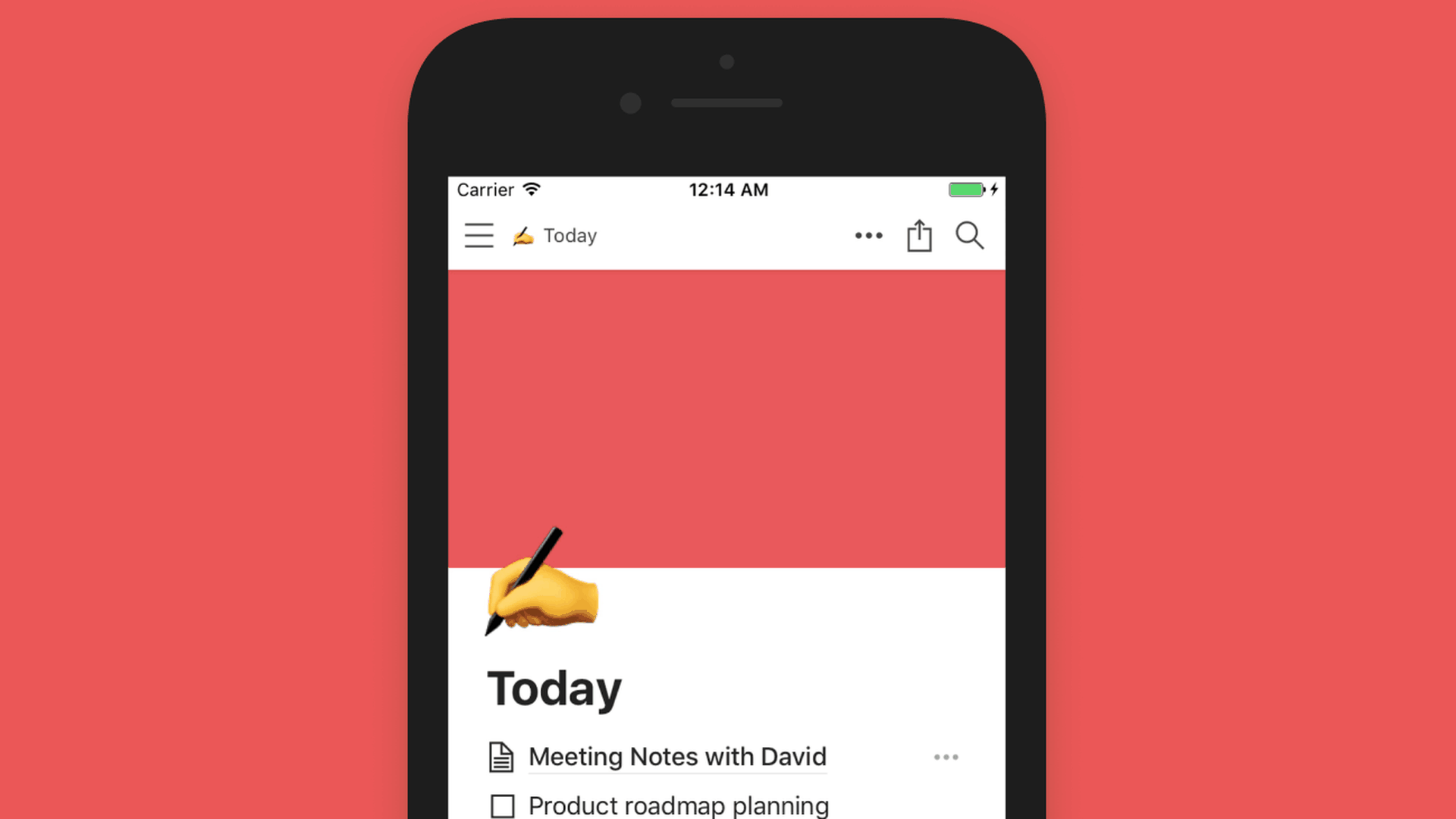 A new generation of workplace collaboration tools with a heavy emphasis on design is developing a cult following among users and beginning quietly to win over the corporate world.
The big picture: Companies like Airtable, Notion, Figma, and others are following in the footsteps of IPO candidate Slack, the workplace chat app which helped prove this model successful by growing far beyond Silicon Valley's engineering teams.
While these software apps all tackle different uses, they share some traits:
They're cloud-based. This means users can access the tools from any computer and collaborate with coworkers without emailing files back and forth. They can thank Salesforce for this, which "made it OK for [chief information officers] to purchase software in the cloud," according to Coatue Management co-founder Thomas Laffont, whose firm invested in design tool Figma and spreadsheet app Airtable.
They infiltrate companies via employees who start using them on their own. This is the opposite of the traditional "enterprise software" strategy of inking contracts with company management. Slack famously eschewed traditional sales and marketing for years while it grew through word-of-mouth.
Their users enthusiastically embrace the tools. Users are not only spreading their gospel with coworkers, but also among friends and industry colleagues — as well as on Twitter and in newspaper columns.
A heavy emphasis on design and user experience has been central to these tools' popularity.
Similarly to Slack's colorful design and quirky brand, which made it a hit among software developers and Silicon Valley's startups when it debuted in 2013, these companies are putting great focus on how their apps look and feel for users.
"Ten years ago, most engineers and founders were going to build consumer tools — everyone wanted to build the next Facebook," Laffont tells Axios. Now, he says, they're realizing they can "apply [their] skills in the enterprise world and build beautiful products that will see great adoption."
This is a continuation of a Silicon Valley phenomenon known as the "consumerization of IT," ushered in by companies like Dropbox beginning almost a decade ago with user-friendly, mobile-oriented apps that employees quickly preferred over existing tools at work.
Notably, they all claim not to be replacements for existing legacy software, but rather novel tools focused on collaboration with colleagues.
"Google Sheets — they're trying to build [Microsoft] Excel in the cloud," Howie Liu, whose company Airtable lets users create unusual spreadsheets, tells Axios. "I think we benefit a lot from not being a direct substitute for any of those products."
Airtable says it now how more than 110,000 organizations with multiple employees using its tools including half of the Fortune 1000 list and companies like WeWork and Calvin Klein. Notion's customers include Netflix, Airbnb, The Wall Street Journal, and Disney, while Figma is used by designers at companies like Uber, Twitter, and Square.
According to Ivan Zhao, CEO of Notion, a note-taking app that lets users build everything from custom checklists and spreadsheets to wiki-like documents, the versatility means users are free to use it for some tasks while holding on to other work tools they prefer to keep.
Yes, but: Despite their early success, these companies still face a number of challenges.
They (and their fans in the workforce) still have to convince businesses to both adopt and pay for them. This can be tricky in some cases if a company has signed a contract or has been using a legacy tool for so long that the switch will be painful.
As early-stage businesses themselves, they're still building out some basic functions, like tracking customer usage, and some standard organizational elements, like sales teams. "I look at it as a failure on our behalf to not go and get additional accretive growth," said Liu of Airtable's lax approach to proactively upselling existing customers.
They're still a small portion of the market and face many competitors. Figma, which lets designers share and collaborate, has just over a million sign-ups (and declined to share other user metrics). Notion has about 1.5 million user accounts.
Go deeper