Kamala Harris voices support for 3rd gender option on federal ID documents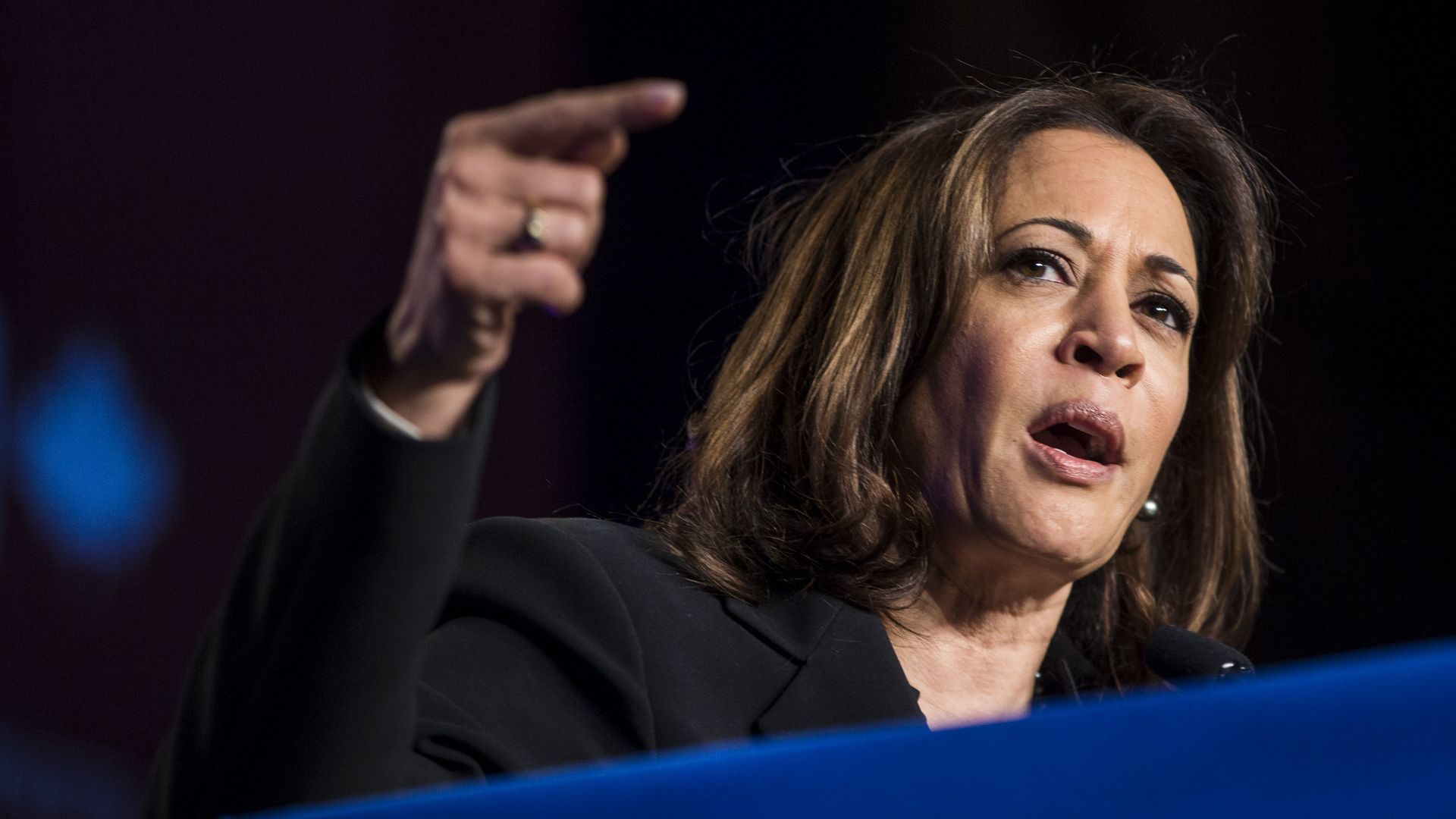 Sen. Kamala Harris (D-Calif.) said she supports including a third gender option on federal identity documents on Tuesday, Politico reports.
Where it stands: 10 states, and Washington, D.C., currently issue identity documents with options to identify as non-binary, intersex or to opt-out via an "X" on gender markers. However, the documents are inconsistent from state to state — many only include the extra options on birth certificates. Ohio technically offers intersex people a third identification option, but uses outdated language.
Between the lines: While many LGBTQ people support the opportunity to document their gender correctly and the increased visibility, others are wary of a third gender marker potentially being used for harassment by government officials.
Go deeper:
Go deeper