The Trump administration's new primary-care payment models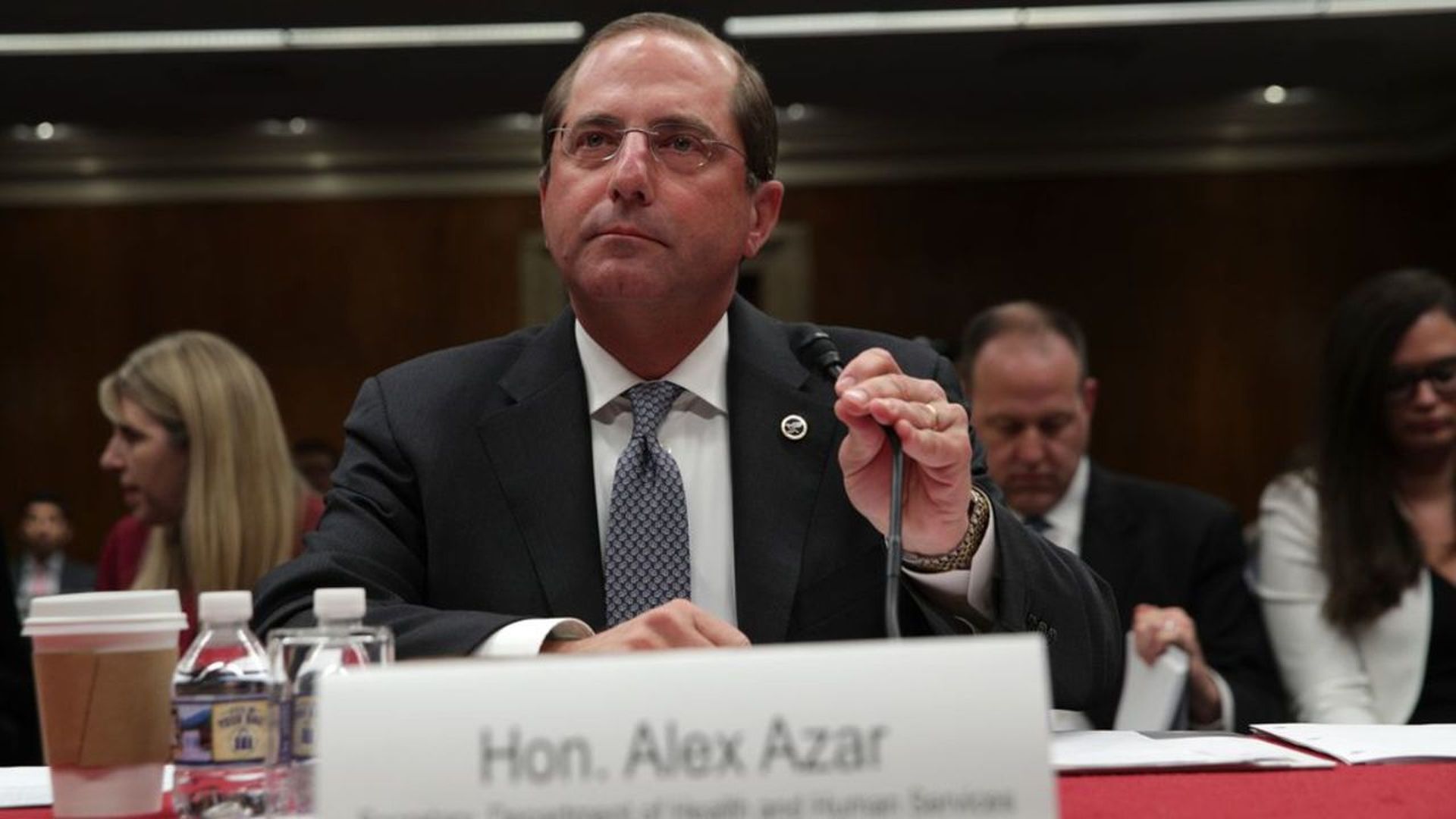 The Trump administration announced a new set of primary-care payment models yesterday, an attempt to incentivize doctors to produce better health outcomes.
The backdrop: This builds on initiatives by both the Obama and Trump administrations to transition away from a fee-for-service payment system.
HHS Secretary Alex Azar predicted that the models will enroll 25% of traditional Medicare beneficiaries and providers. Implementation of the models — which providers must apply for — begins in 2020.
Between the lines: There are very few subjects in health care that are simultaneously bipartisan, boring and important, but value-based payment reform is one of them.
And if you can get through all of the wonky acronyms, it's actually not boring, because it gets at the U.S.' unique problem of having very expensive health care that is relatively poor quality.
By targeting primary care and using performance measures like hospital admissions, the new models lean into the theory that if doctors catch and treat conditions before they worsen, it keeps patients healthier and saves a lot of money down the road.
How it works: Yesterday's announcement includes 2 types of models: one aimed at smaller primary-care practices, and another aimed at larger practices and health systems.
Both tie doctors' payments to performance to varying degrees, rewarding them for good outcomes and penalizing them for poor ones.
But the announcement left some key questions unanswered that will be crucial to provider participation, said Evolent Health's Chris Dawe.
The bottom line: This is clearly the direction that Azar wants to head — and not just in Medicare. "This initiative is specifically designed to encourage state Medicaid programs and commercial payers to adopt similar approaches," he said in a speech.
Go deeper: Stat News has more details on the models.
Go deeper