House Democratic leaders caution against immediate impeachment hearings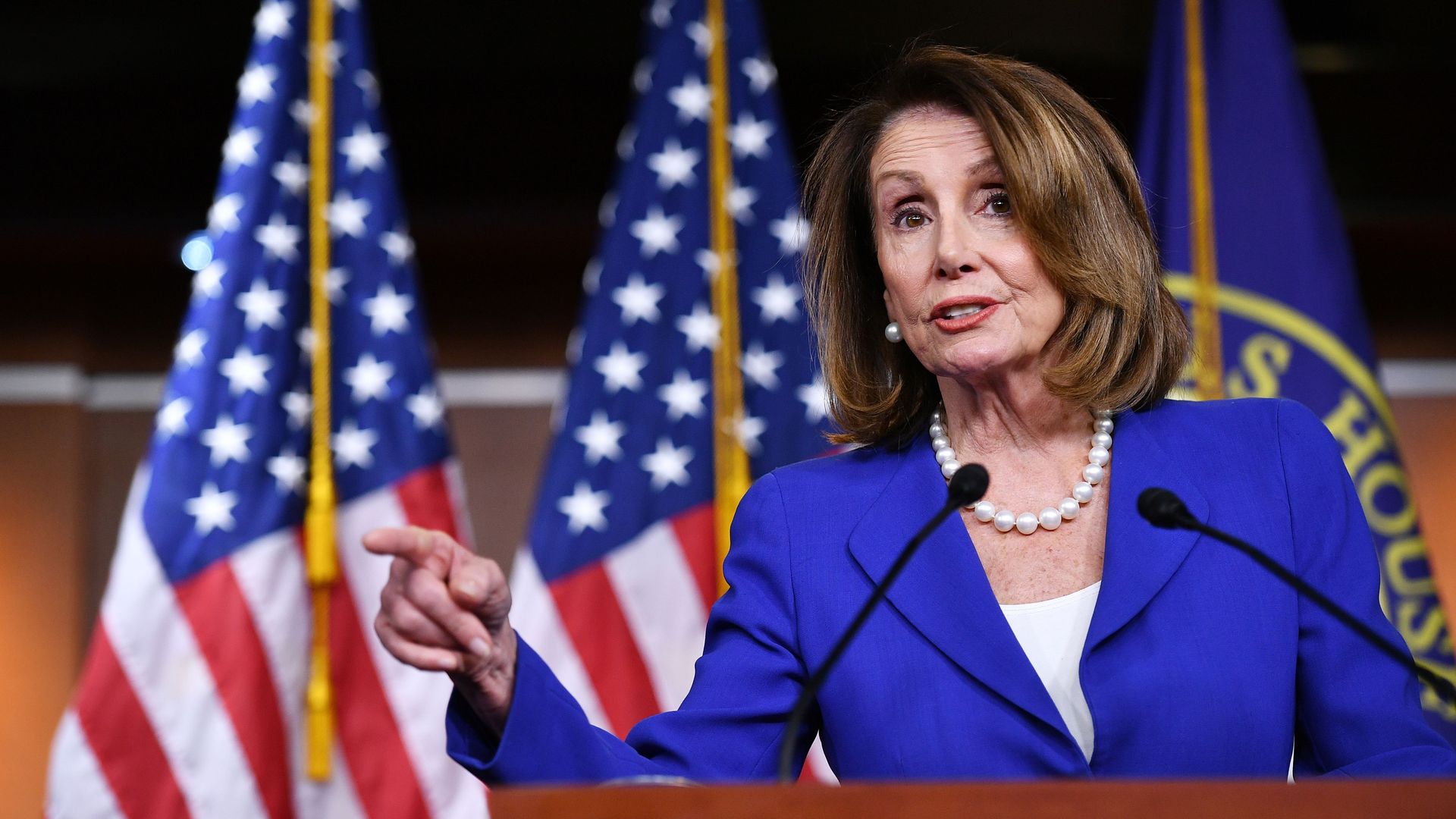 House Democratic leaders tamped down calls to kick-start impeachment proceedings against President Trump following the release of special counsel Robert Mueller's report last week, telling rank-and-file lawmakers in a call Monday evening they have no plans to immediately pursue impeachment, 3 officials on the call told the Washington Post.
"We can investigate Trump without drafting articles. We aren't going to go faster, we are going to go as fast as the facts take us."
— Speaker Nancy Pelosi
The big picture: Several House Democratic chairmen said on the Sunday morning cable news shows that while impeachment is still on the table, they plan on first gathering all the facts — including by bringing Attorney General Bill Barr and special counsel Mueller before Congress. Earlier on Monday, Pelosi said in a letter to Democrats that there are other ways to hold the president accountable for his "highly unethical and unscrupulous behavior" besides initiating impeachment proceedings.
Last week, House Financial Services Chairwoman Maxine Waters warned that "Congress' failure to impeach is complacency in the face of the erosion of our democracy and constitutional norms."
But during Monday's call, she did not advocate for immediate impeachment, per the Post, which noted Waters "made a point of clarifying that she is not pressuring lawmakers to join her effort."
Other committees leaders reportedly said they will continue their string of investigations into the president and his inner circle.
Meanwhile, some House Democrats, — including Rep. Val Demings (D-Fla.) — pushed back against the leadership stance on impeachment, sources told Politico.
"We are struggling to justify why we aren't beginning impeachment proceedings. As a 27-year law enforcement officer, and while I understand we need to see the full report and all supporting documents, I believe we have enough evidence now."
Go deeper