Updated Apr 22, 2019 -

World
Oil prices spike as White House ends Iran sanctions waivers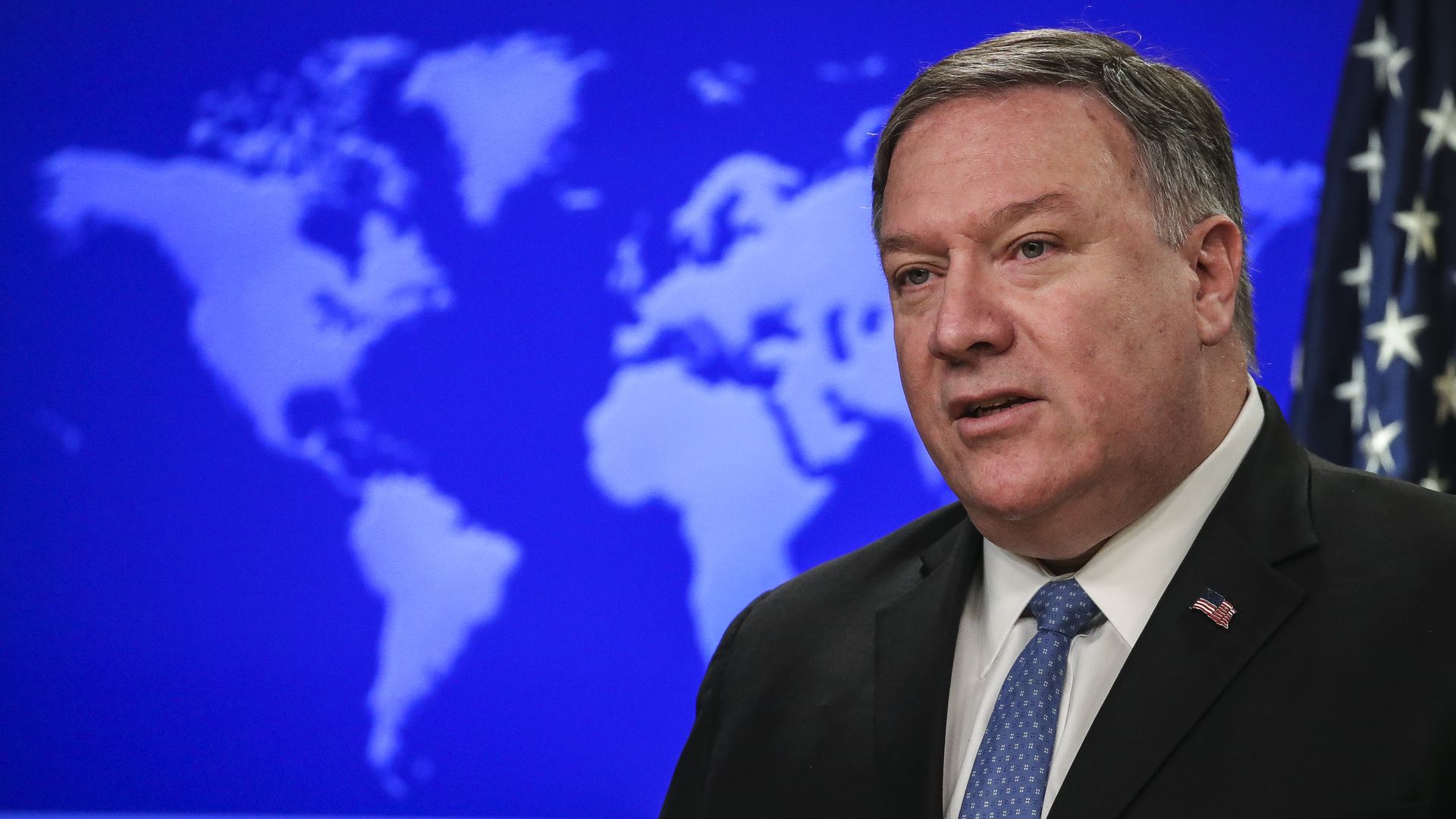 Oil prices rose sharply Monday to their highest levels since November as the White House confirmed it will end sanctions waivers for countries that still purchase Iranian oil.
Driving the news: The U.S. will seek to further drive down Iranian exports by ending exemptions granted last year to China, India and a handful of others.
"This decision is intended to bring Iran's oil exports to zero, denying the regime its principal source of revenue," the White House said Monday.
Why it matters: The move represents an escalation of the Trump administration's policy toward Iran. It's also a jolt to global crude oil markets as traders weigh the loss of more Iranian barrels.
Sanctions have already driven down Iranian exports, which were believed to be roughly 1.3 million barrels per day last month.
Reuters cites data from the firm Refinitiv that show exports under 1 million barrels per day this month.
Where it stands: Brent crude, the global benchmark, up $1.92 per barrel to nearly $73.89 as of roughly 8:40am ET, per Bloomberg's price tracker.
Last night the Washington Post first reported the decision to tighten the sanctions imposed last year. That story and others that followed sent prices upward.
But, but, but: The White House said it will work with other producers to offset the loss of Iranian barrels in the global market.
"The United States, Saudi Arabia, and the United Arab Emirates, three of the world's great energy producers, along with our friends and allies, are committed to ensuring that global oil markets remain adequately supplied," the announcement states.
What they're saying: "If true, it will not only be maximum pressure on Iran but also maximum pressure on oil markets, especially as we head into the high demand summer season,"  Joe McMonigle of Hedgeye Risk Management told me in an email last night.
"The glass-half-full view for oil markets is there is certainly spare capacity with the Saudis and other gulf allies in addition to surging US production," he said after word of the plan first surfaced.
"But combined with declines global crude stocks and production in Venezuela as well as possible disruption in Libya, a zero-waivers Iran decision will present a challenge to keeping oil prices in check."
"This does bring a lot more uncertainty in terms of global supplies," Petromatrix analyst Olivier Jakob tells Reuters. "It is a bullish surprise for the market."
Go deeper: How U.S. Ending Iran Waivers Could Affect Oil Markets and Beyond
Go deeper