House Judiciary Committee subpoenas ex-White House counsel Don McGahn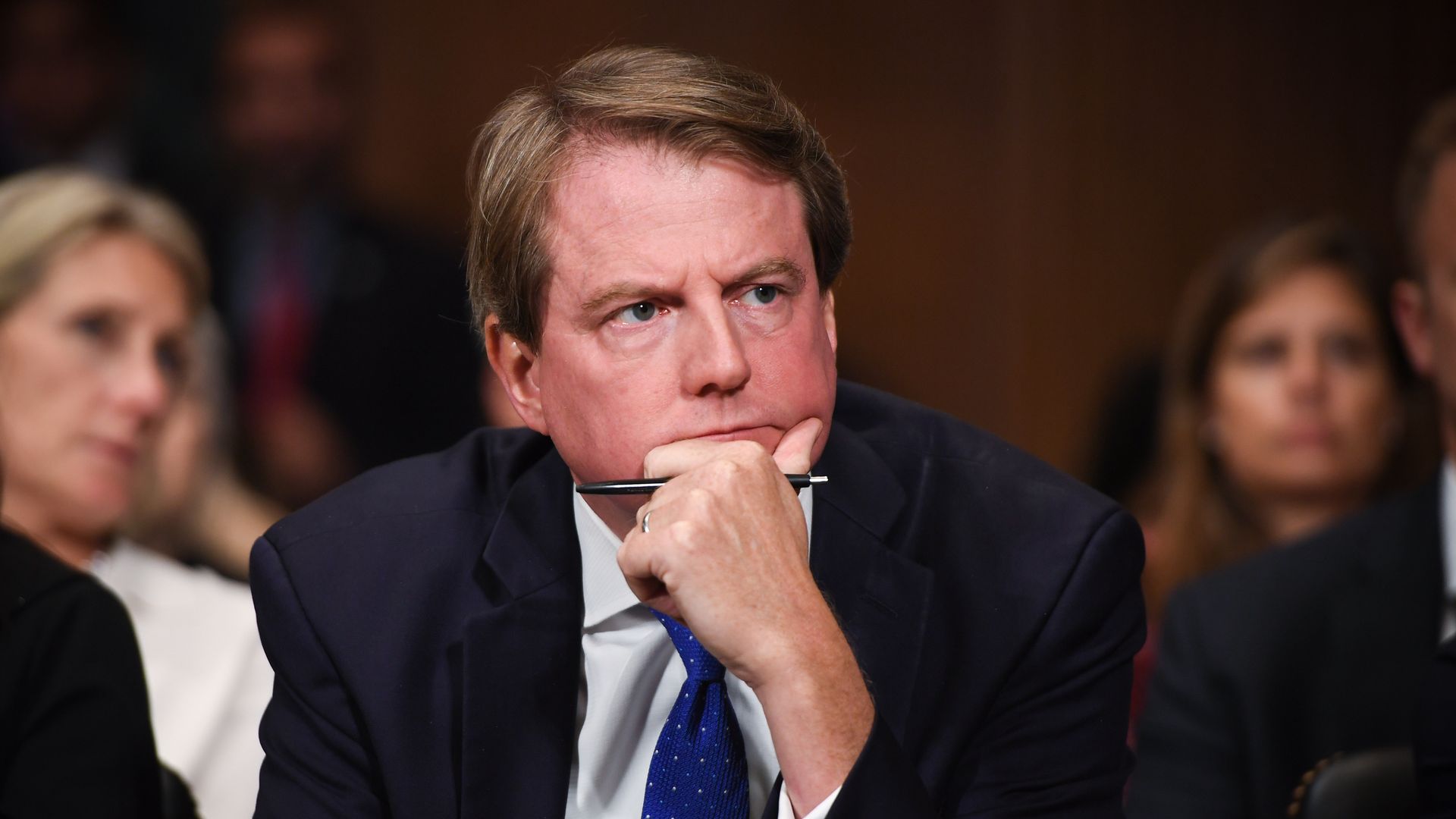 The House Judiciary Committee has issued a subpoena for former White House counsel Don McGahn.
Why it matters: McGahn, a key cooperating witness who sat for more than 30 hours of interviews with special counsel Robert Mueller's investigators, helped shed light on many of the episodes of potential obstruction by President Trump that Mueller highlighted in his report. The 36-item subpoena demands that McGahn testify at a hearing on May 21 and turn over dozens of records — including "any documents referenced in the [Mueller] Report" — by May 7.
Go deeper ... The other Don: McGahn is one of the Mueller report's biggest stars
Go deeper