Countries, corporations refuse to criticize China over mass Uighur detentions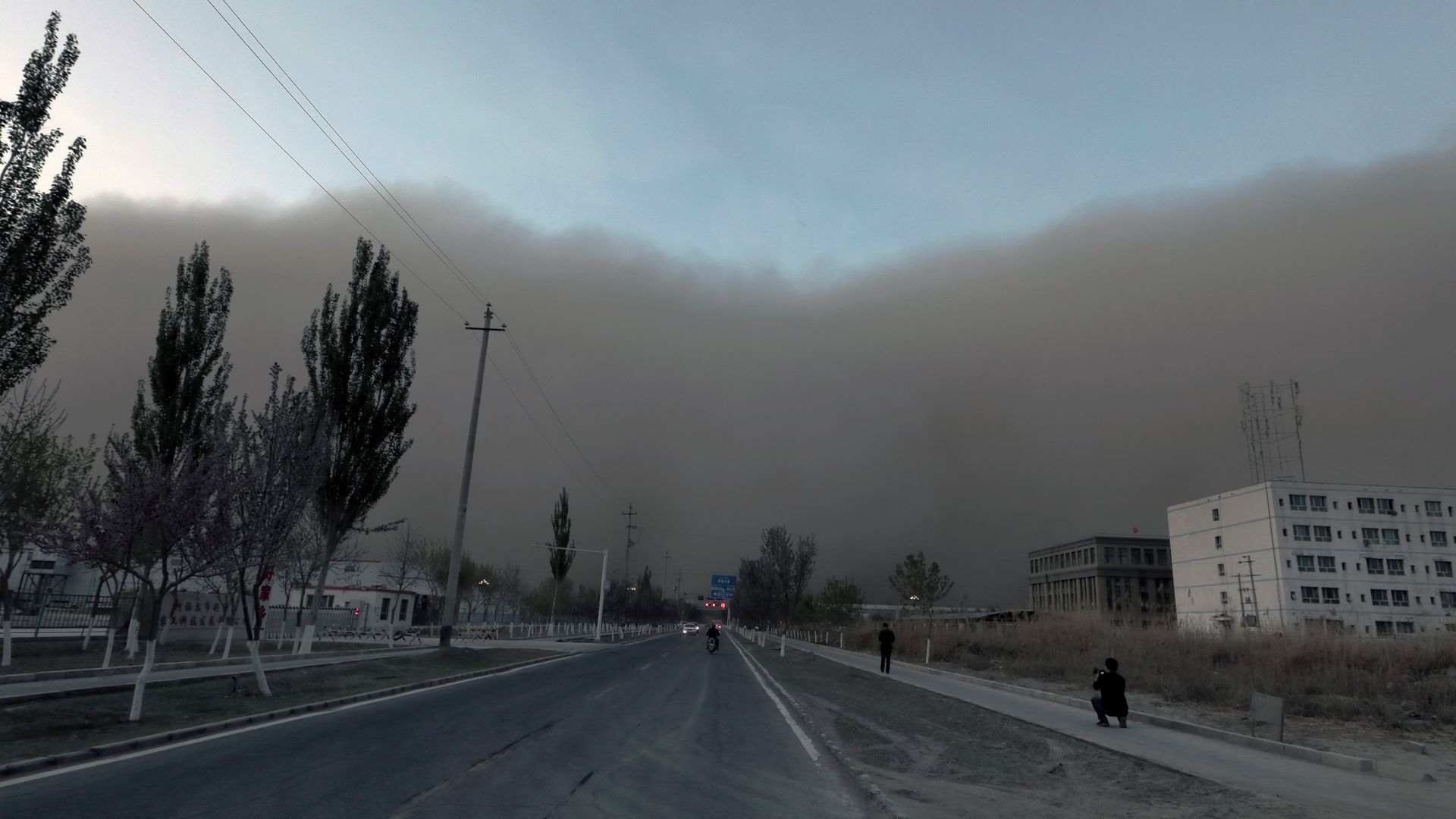 There are upwards of 1 million Uighur Muslims detained in China's Xinjiang region — yet the leaders of Pakistan, Indonesia and, most recently, Volkswagen (which has a factory in Xinjiang) claim they don't know anything about it.
Between the lines: "This is a difficult issue to address precisely because China has the world's second-largest economy" and is "ruthless" when challenged, says John Herbst, a former longtime diplomat now at the Atlantic Council.
"Countries are not going to make this a critical issue in their relations with China," he said at an event hosted by the Turkish Heritage Organization, adding that even in the U.S., one of the few countries to have spoken out, there are many higher-priority issues.
The big picture: China has long waged a campaign of "assimilation and cultural destruction" in Xinjiang, but under President Xi Jinping it has "dramatically escalated," said Omer Kanat, a prominent Uighur activist.
"The camps are designed to eradicate the Uighur's religious and ethnic identity once and for all," he said, adding that it has now been about two years since their existence emerged.
During that time, Beijing has shifted from denying the existence of the camps to characterizing them as voluntary "vocational training centers." Officials claim their purpose is to teach Mandarin and job skills while eliminating "extremist" ideology.
However, as a Council on Foreign Relations report points out, "The Chinese government has come to characterize any expression of Islam in Xinjiang as extremist." Former detainees say they were forced to renounce Islam and praise the Communist Party. Some say they were tortured.
What to watch: "Xinjiang is an important link in China's Belt and Road Initiative," the CFR report notes. "Beijing hopes to eradicate any possibility of separatist activity to continue its development of Xinjiang, which is home to China's largest coal and natural gas reserves."
Go deeper