Carson: Opportunity Zones aims to help poor Americans get self-sufficient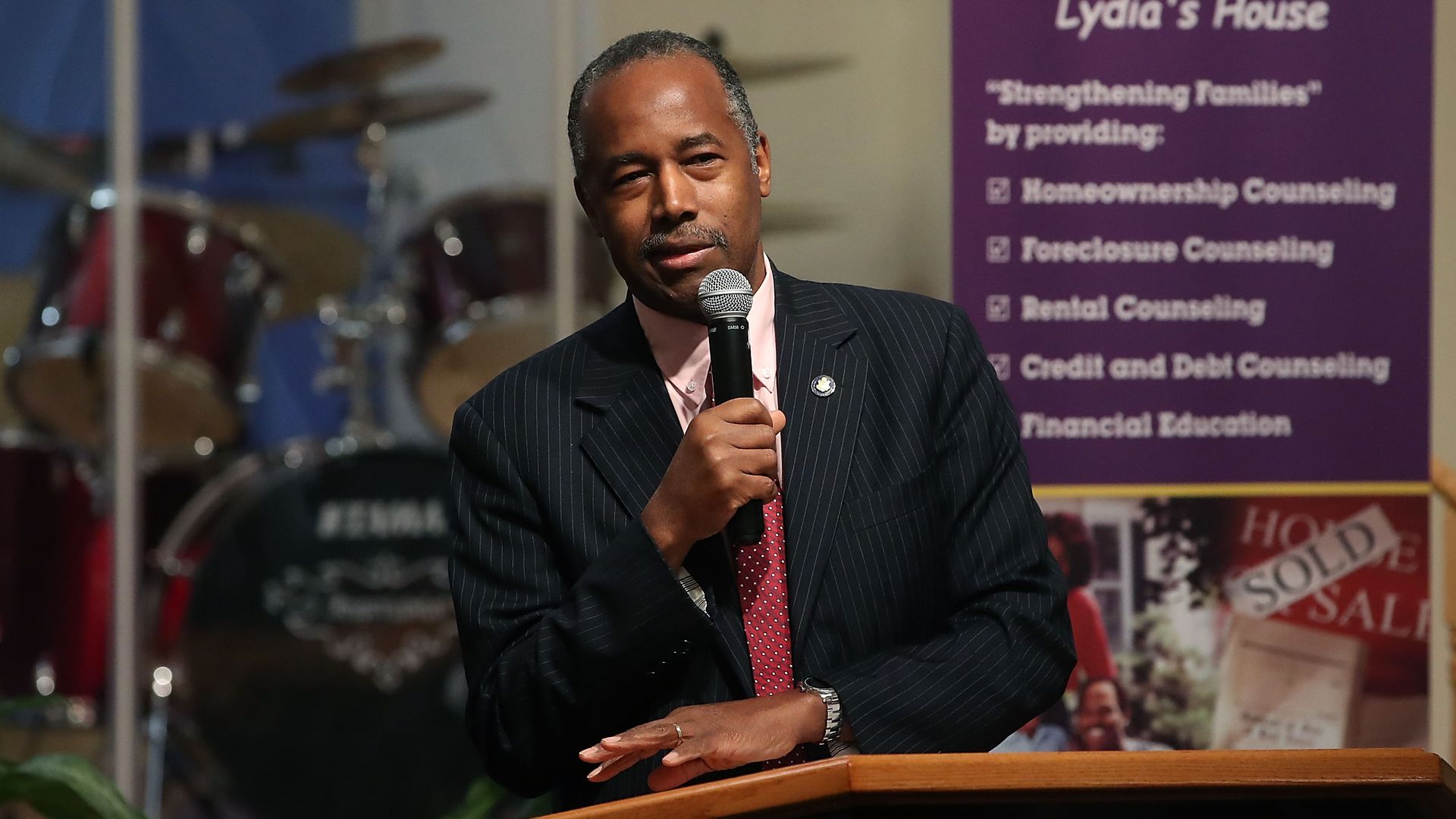 The Trump administration aims to get poor Americans "out of the programs and self-sufficient" with proposed new "Opportunity Zones" regulations, Housing and Urban Development Secretary Ben Carson told Fox News' "The Next Revolution with Steve Hilton" in an interview broadcast Sunday.
The big picture: The tax incentive is "designed to drive economic development and create jobs by encouraging long-term investments in economically distressed communities nationwide," according to the Treasury Department. President Trump designated 8,700 neighborhoods as Opportunity Zones last week. The model has yet to be proven out.
How it works: Carson told Hilton the Opportunity Zones initiative was structured so investors wouldn't see the financial benefits of their for 5 years. The longer they invested the money for. "You leave it in for 10 years, you don't have to pay any capital gains on the new money that was gained from the investment."
What he's saying: Hilton asked Carlson how big a typical Opportunity Zone area would be.
"Almost the entire island of Puerto Rico is an opportunity zone, so it varies ... they're chosen by the governors themselves, and the governors do this in consultation with the people in their state."
Go deeper