Elon Musk to announce full autonomy for Teslas despite expert skepticism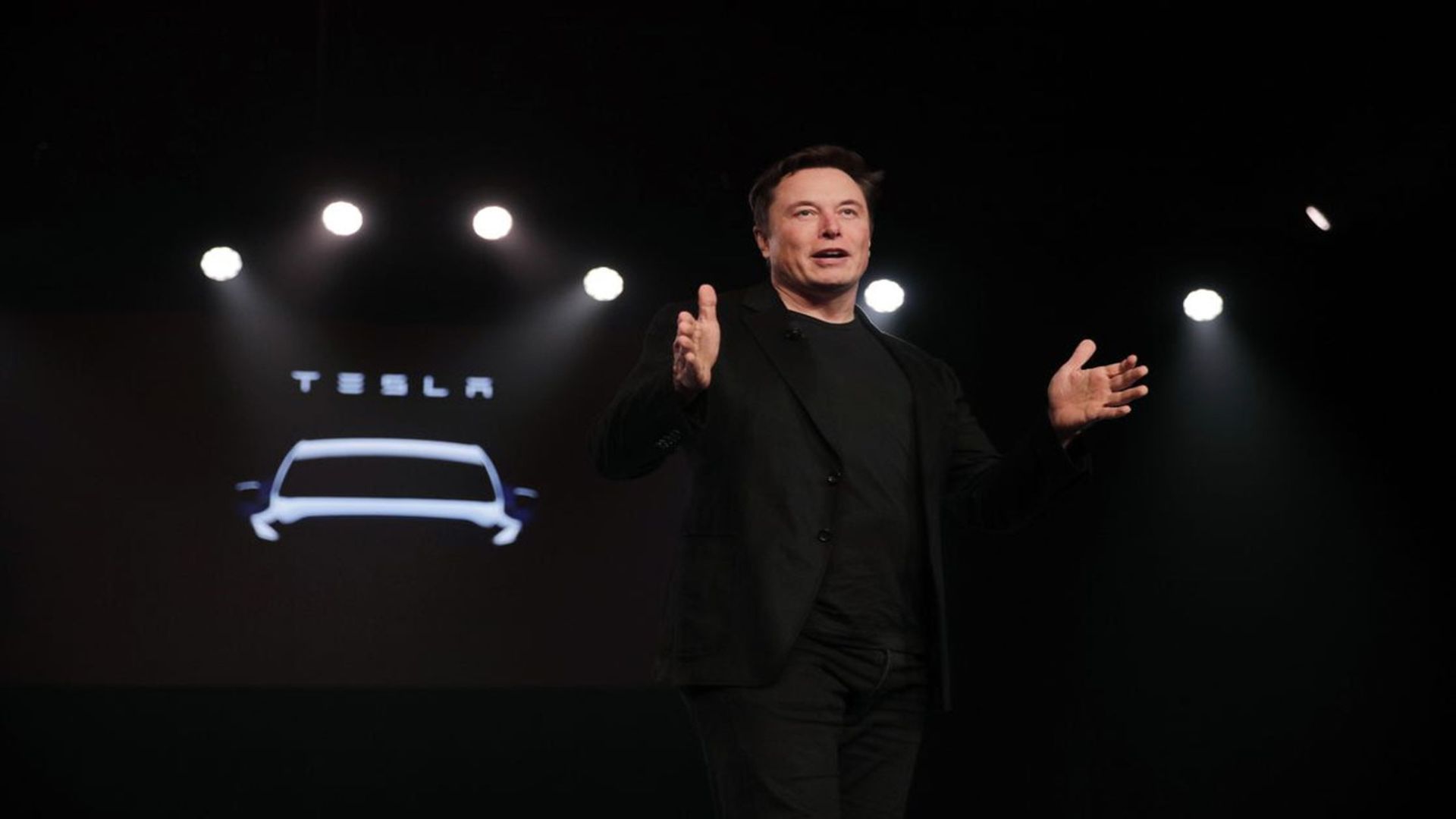 Amid skepticism, Tesla CEO Elon Musk today will unveil a plan to bring full autonomy to his electric cars, making them truly driverless vehicles, AP reports.
Be smart: Musk's description of Tesla's controls as "Full Self-Driving" has alarmed some observers who think it will give owners a false sense of security and create potentially lethal situations in conditions that the autonomous cars can't handle.
Driving the news: The technology Musk claims will make that quantum leap is scheduled to be shown off to Tesla investors at 2 p.m. ET at the company's HQ in Palo Alto, Calif.
Musk indicated in a recent interview that Teslas should be able to navigate congested highways and city streets without a human by next year.
"My guess as to when we would think it is safe for somebody to essentially fall asleep and wake up at their destination? Probably towards the end of next year," Musk said in February in an ARK Invest podcast. (CNBC)
The big picture: More than 60 companies in the U.S. alone are developing autonomous vehicles.
Some of them are aiming to have their fully autonomous cars begin carrying passengers in small geographic areas as early as this year.
Many experts don't believe they'll be in widespread use for a decade or more.
Steven E. Shladover, a retired UC Berkeley engineer who has been researching autonomous driving for 45 years, said of Musk's announcement: "It's all hype ... The technology does not exist to do what he is claiming."
Go deeper: Building trust in automated vehicles is a two-way street
Go deeper