In photos: Colorado marks Columbine High School massacre, 20 years on
Community members, survivors and victims' families came together at Clement Park in Littleton, Colorado, to mark 20 years since the Columbine High School shooting massacre.
Details: A series of events honored those affected by the shooting, which killed 12 students and 1 teacher on April 20, 1999, including a remembrance ceremony. At the event, audience members cried and cheered survivor Sean Graves' onto the stage, the Denver Post reports. Here are some of the most powerful moments from the events.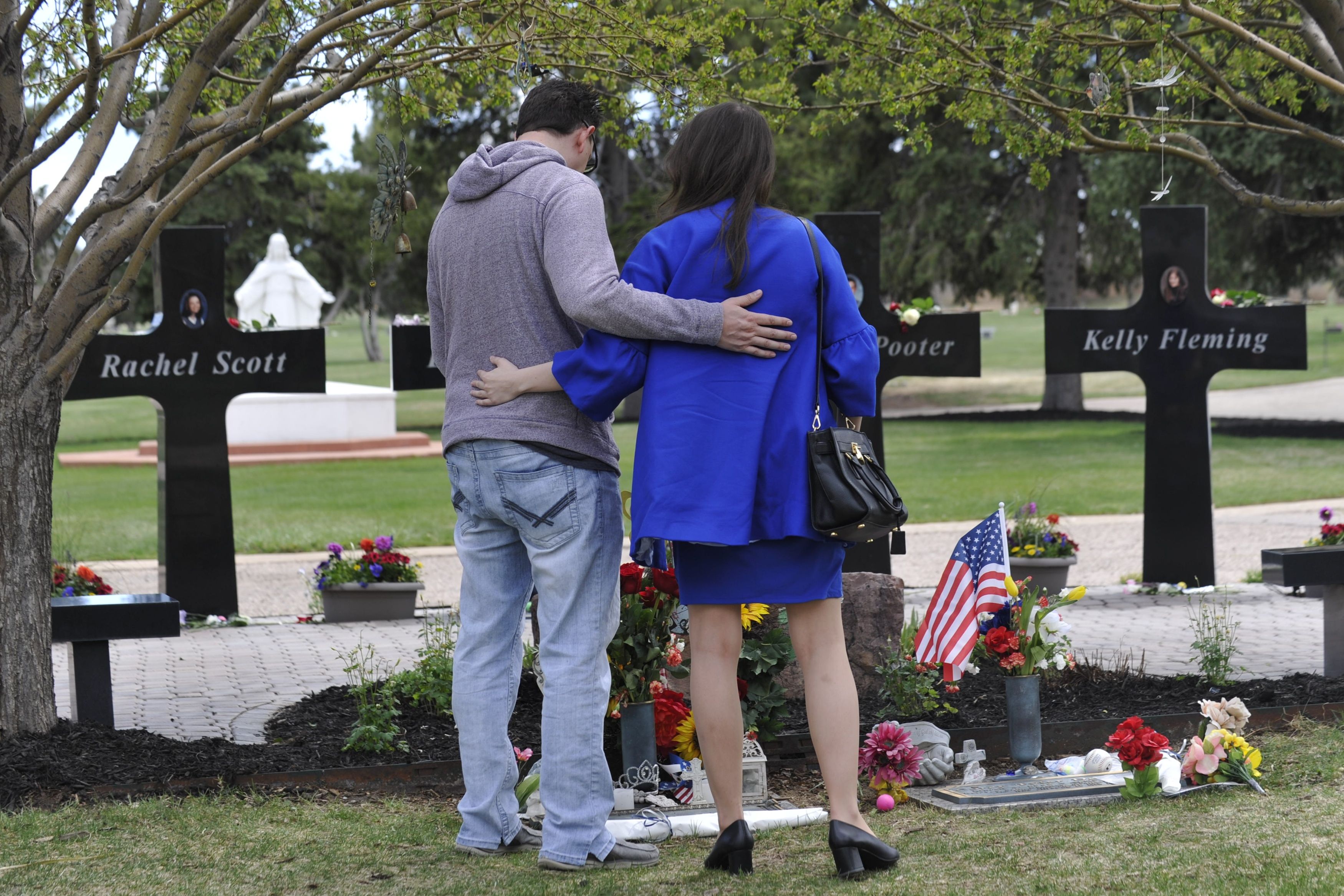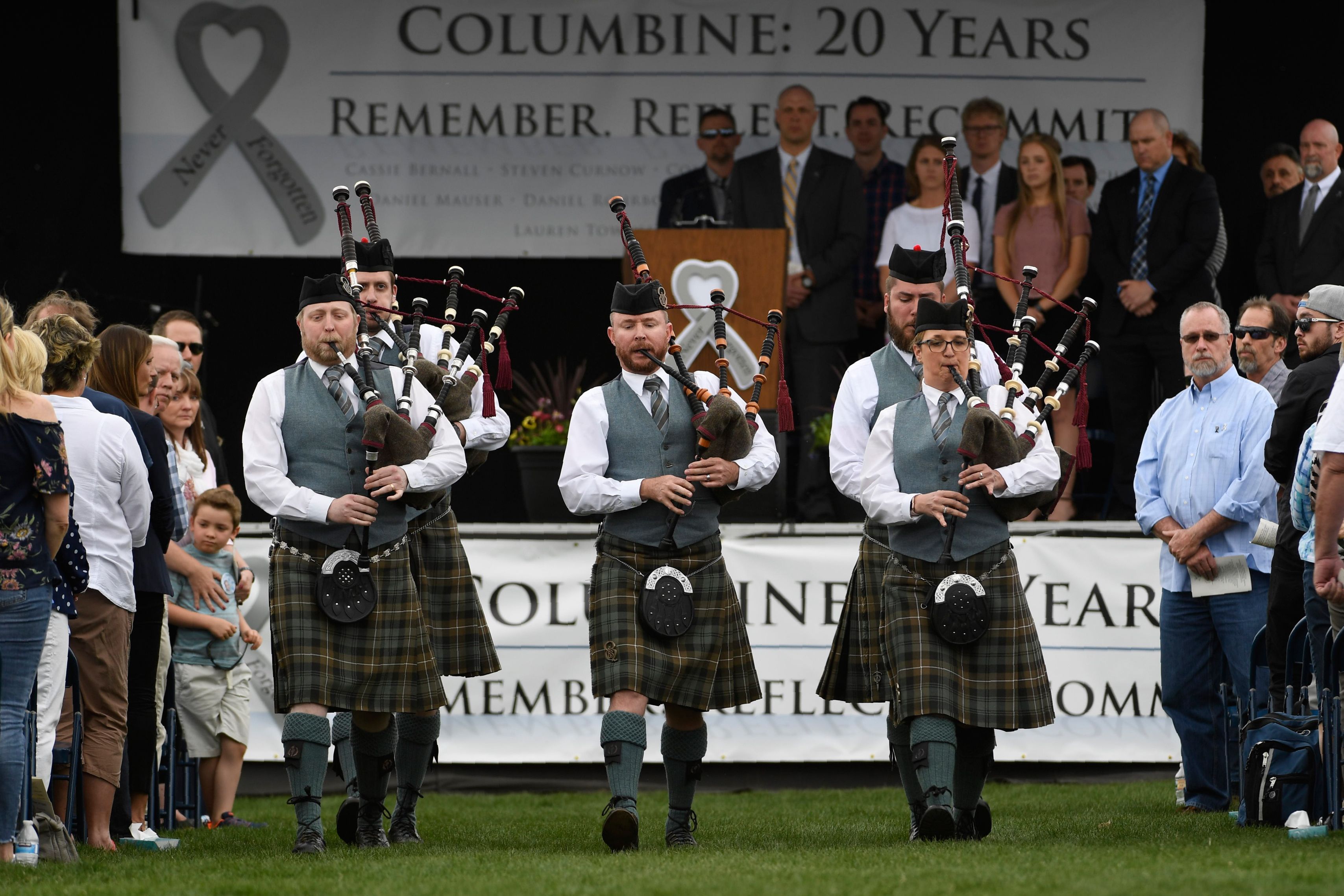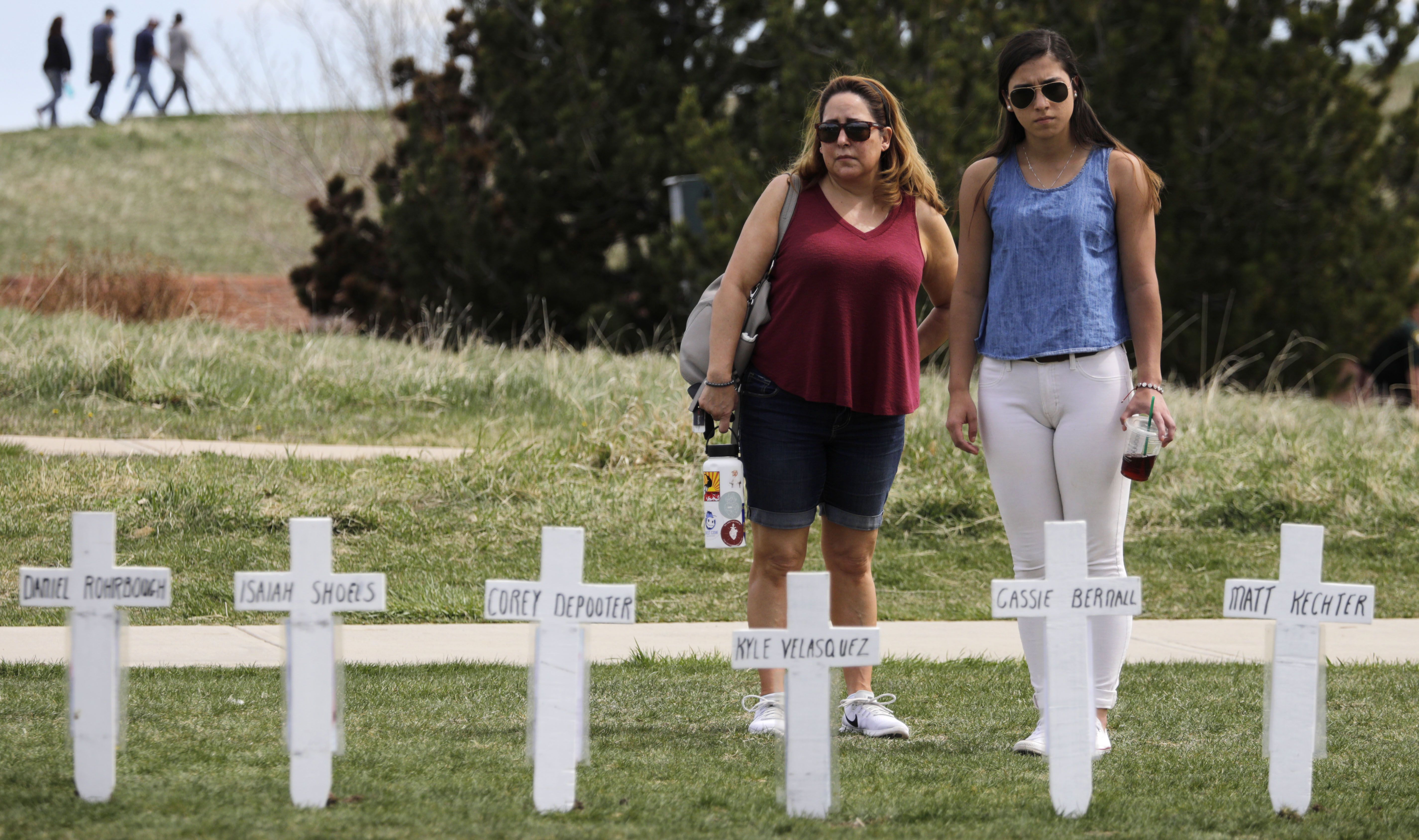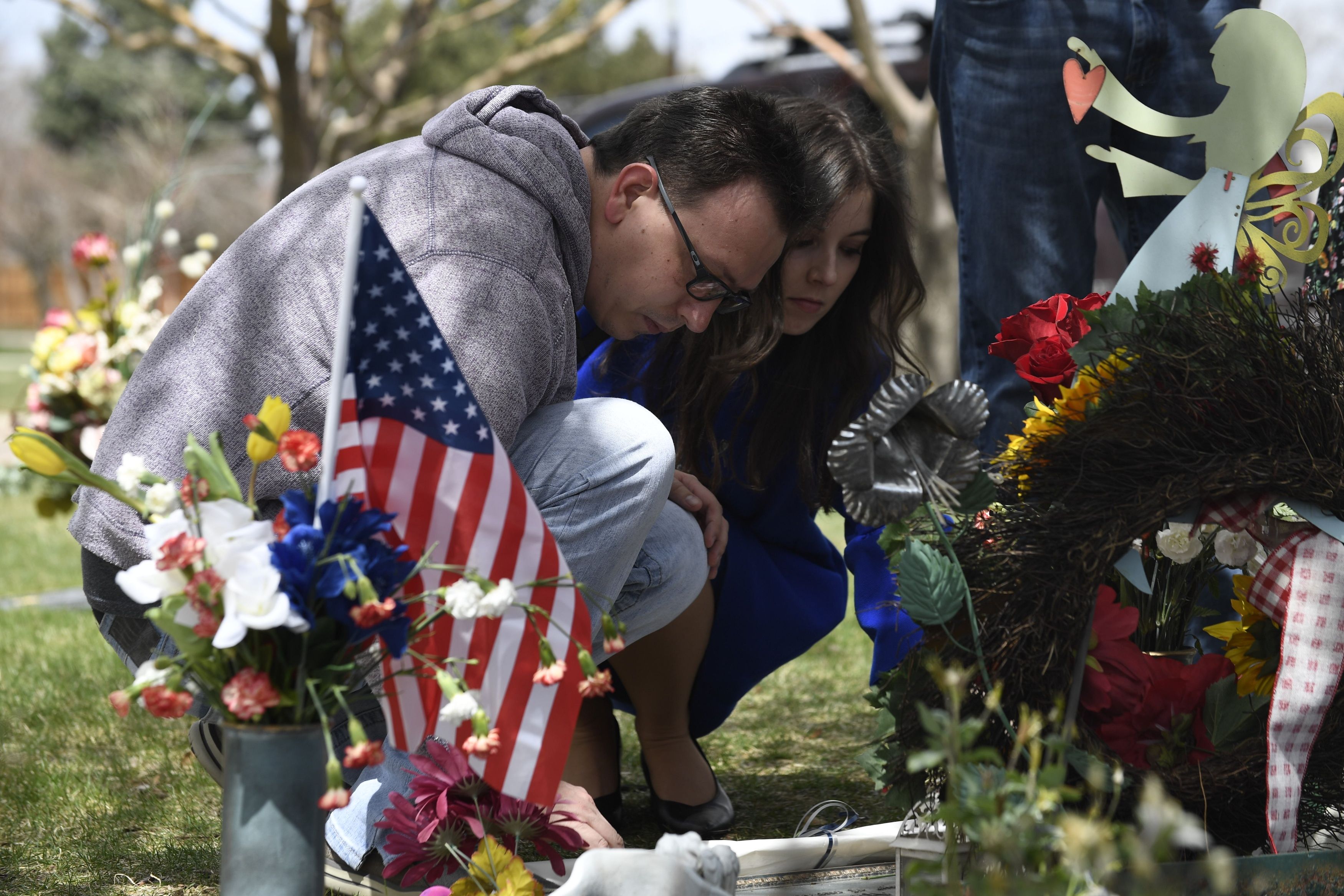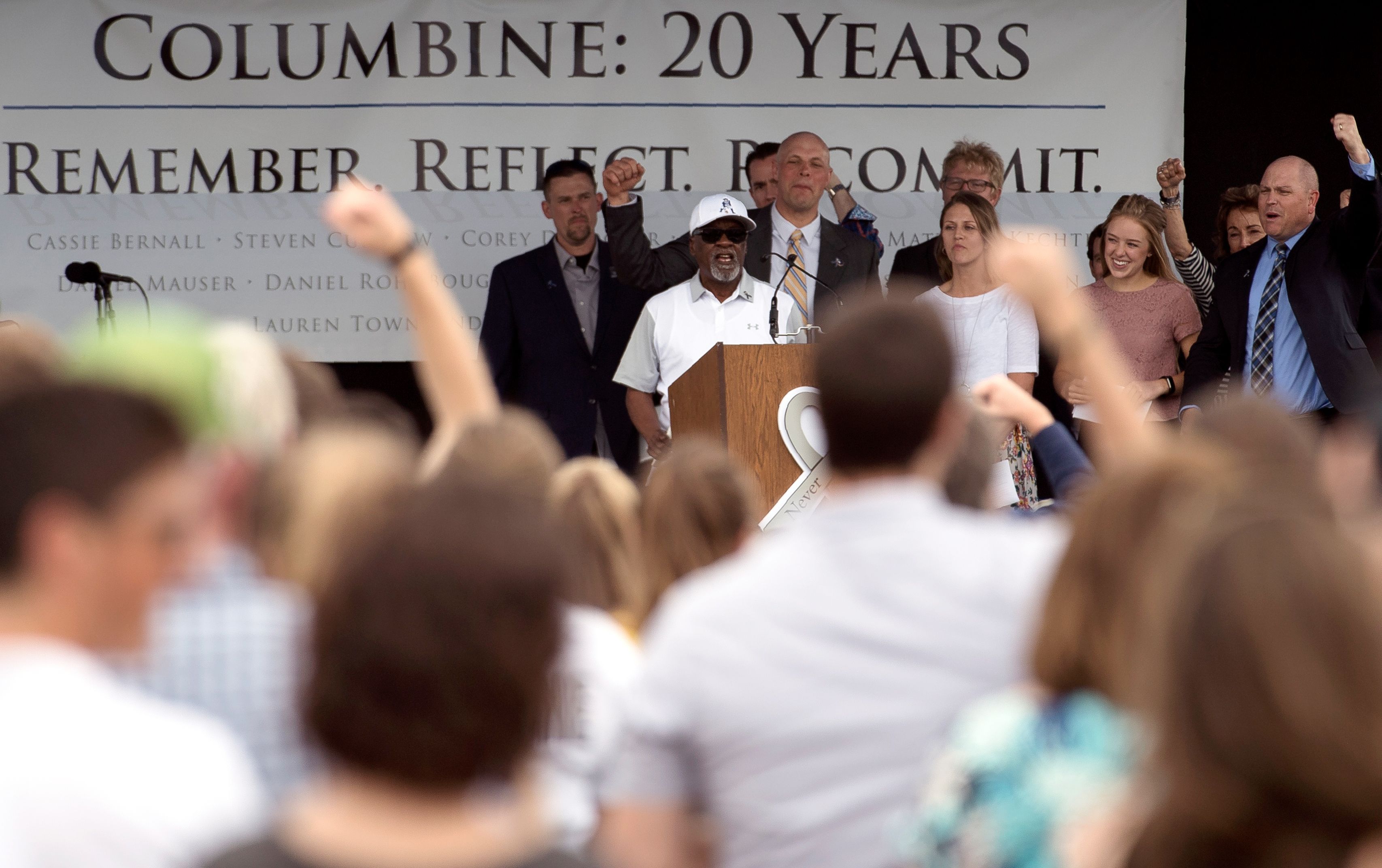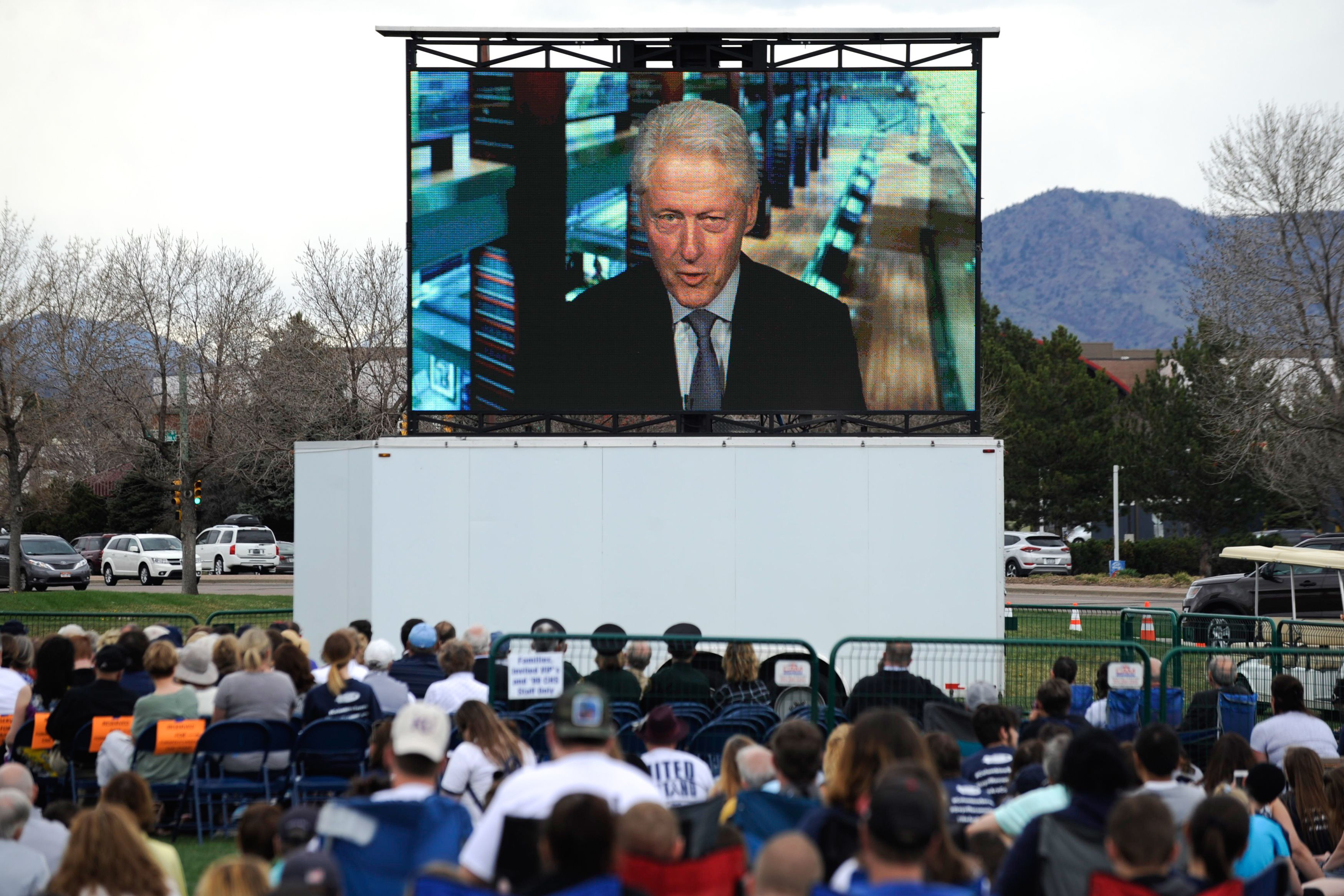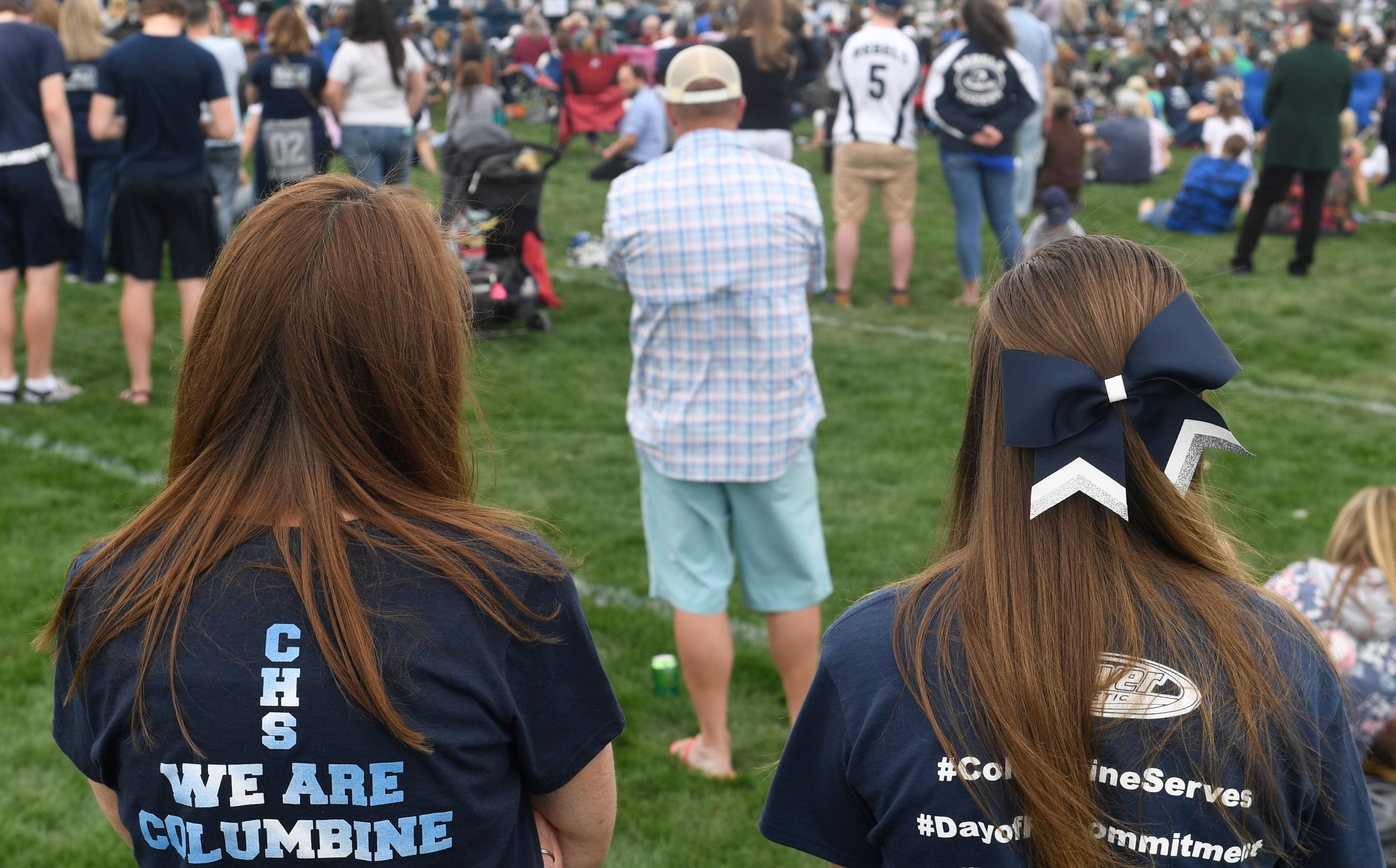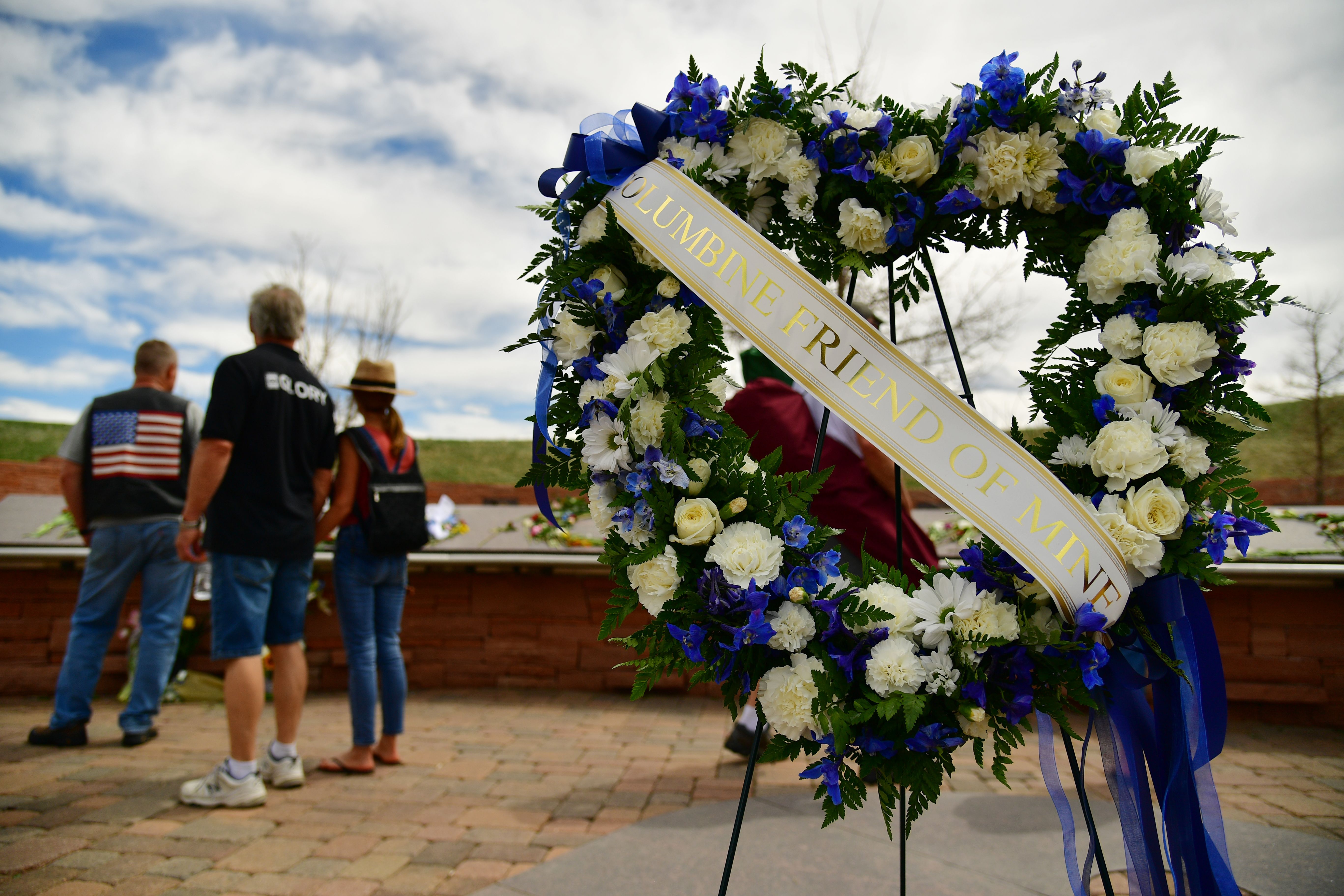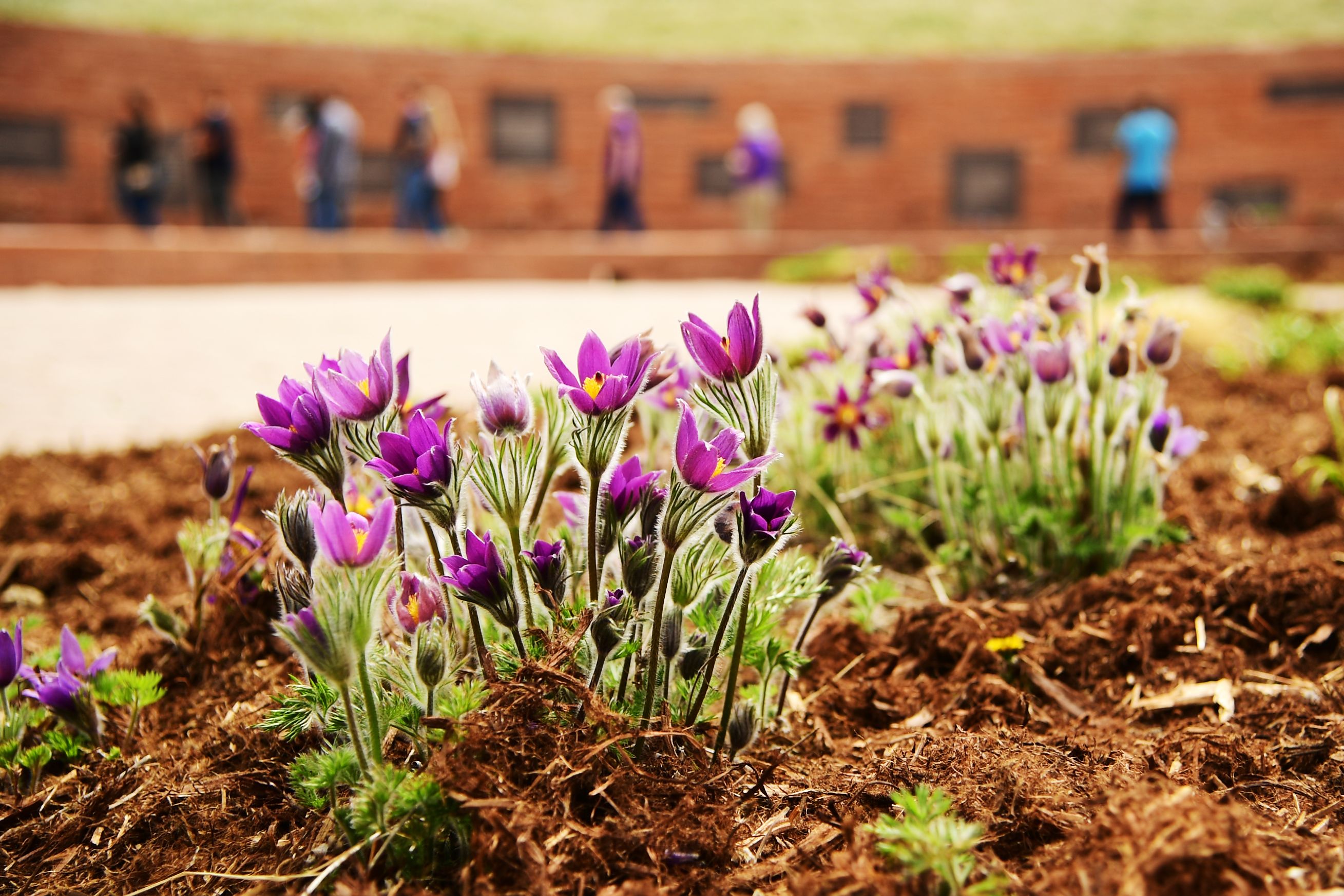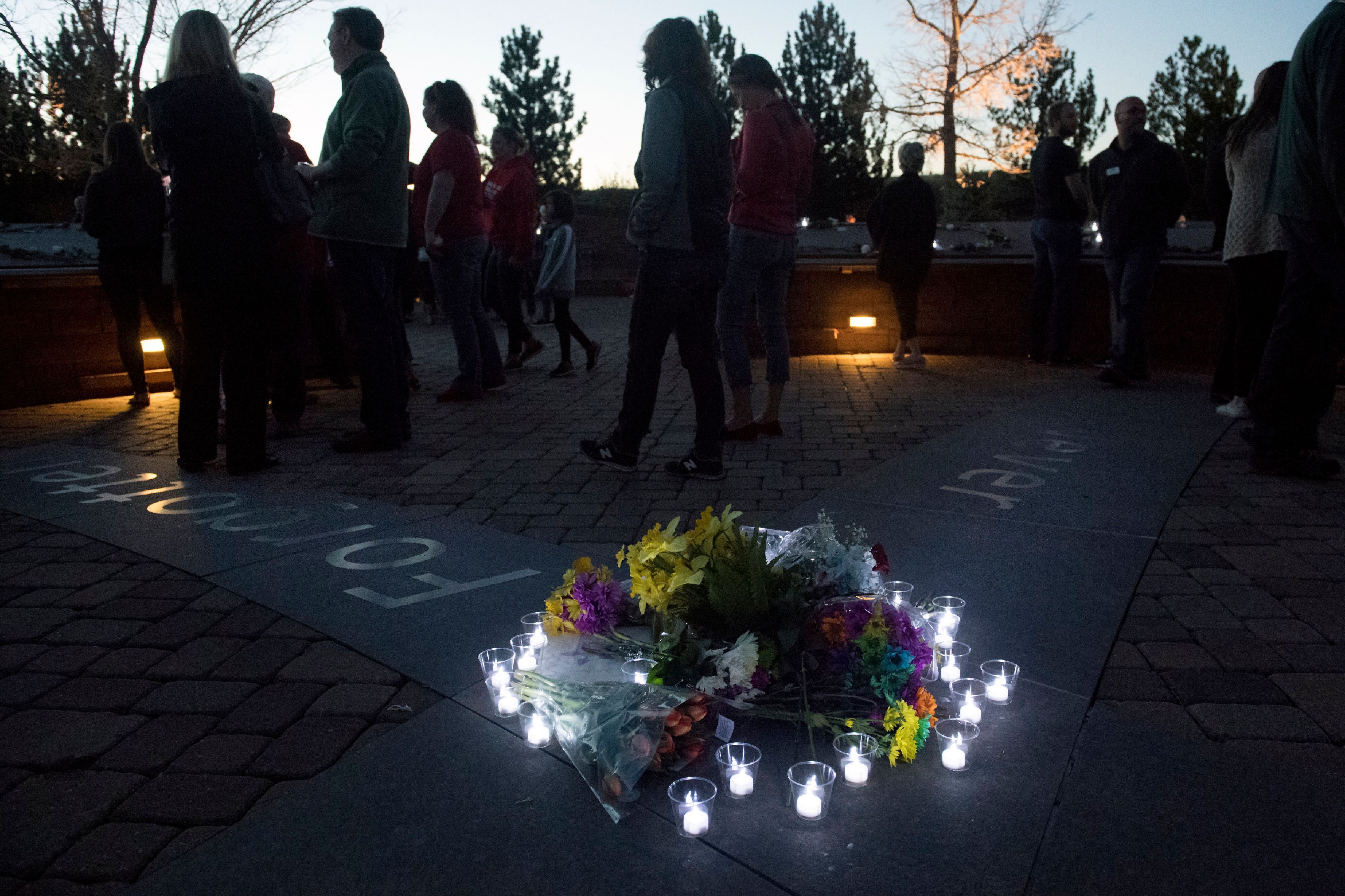 Go deeper