Three decades of school shootings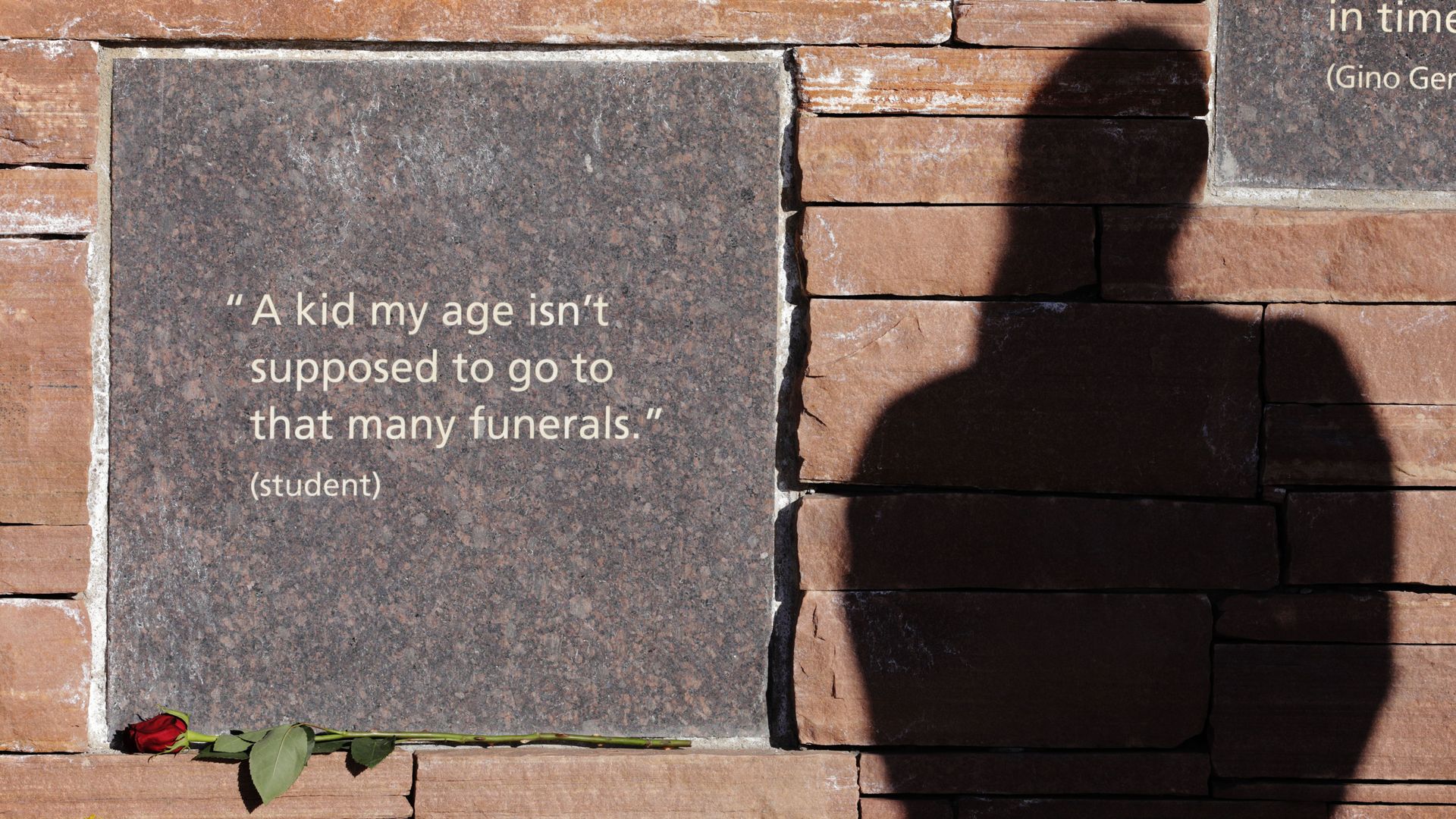 Today marks the 20th anniversary of the attack on Columbine High School: On April 20, 1999, 2 teenage boys dressed in black trench coats killed 12 classmates and a teacher, and wounded 2 dozen others before taking their own lives.
Why it matters: Now, the survivors are raising kids in a world shaped by the attack. "Drills teaching students to 'lock down' inside classrooms became routine. Schools formed teams to assess threats, particularly from students. And security firms forged a multibillion-dollar industry, introducing surveillance video, panic buttons and upgraded doors and locks," AP reports. And, sadly, mass shootings have become part of growing up in America.
Since Columbine, fears of school violence have grown, while research shows that schools are safer, the New York Times' Dana Goldstein reports:
"[T]he panic and dark legacy of Columbine brought to suburban and rural schools some of the fears and pressure that urban students of color had already been living under."
"In the 1990s, the crime rate at schools and in larger society was already beginning a historic decline."
"But the myth of the 'superpredator' — a generation of youth who were said to be inherently violent — led to more police officers and metal detectors in urban schools."
Go deeper